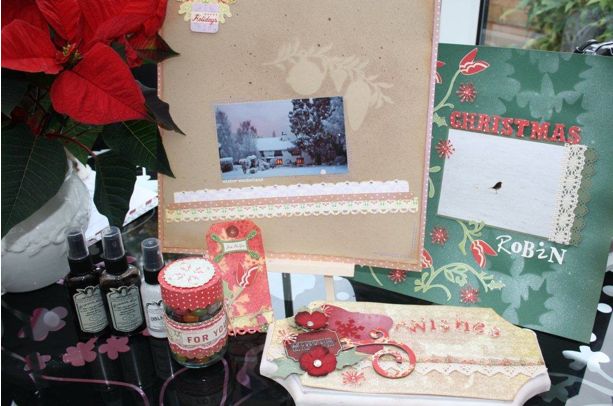 Today I'm happy to welcome Christine Emberson to the blog to share five ideas for misting on scrapbook pages and other craft projects. Enjoy!
I'm really excited to be doing a guest post for Shimelle, in fact you could say I've gone a little misty eyed with the delight!
I discovered Tattered Angels Glimmer Mists fairly recently and I have to admit I was instantly hooked. Initially only purchasing one colour I soon realised that was just plain silly and that I would definitely need the whole rainbow (there are so many colours available!) Also seeing all the Glimmer Mist bottles lined up along my desk truly gives me a thrill – am I the only one to get so excited about co-ordinating products?
So, what is it? It is a water-based, archival safe, acid-free and non-toxic product! That's the chemical/technical bit but the excitement is that it delivers a touch of glimmer in a fine mist for all your projects. You can use it on paper, acrylic, metal and fabric (it also adheres to cats and children if they happen to be passing by the craft table!)
And, what did I make? I made all five projects with Cosmo Cricket's Mitten Weather papers. These papers manage to combine traditional with modern, using a palette of red and green with lilac and pale blues – I love them!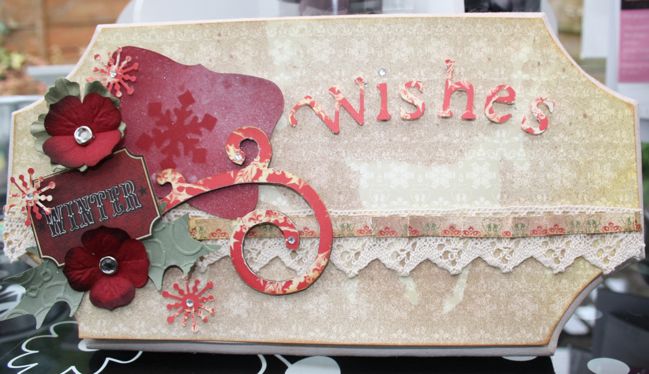 Winter Wishes Christmas Plaque
I'm a very lucky girlie in that my darling Dad is a keen woodworker. I can show him a picture of something and like lightening he rushes to his workshop and makes it! One example of his talent is these wooden plaques. They make a perfect base for projects. Here, I've opted for a Christmas theme – the background paper is 'Winter Frost' and I've used a chipboard reindeer as a mask and sprayed lightly with Glimmer Mist in Crème de Chocolat. Even though the reindeer is fairly faint I love the effect. There is also a bit of misting on the red die cut.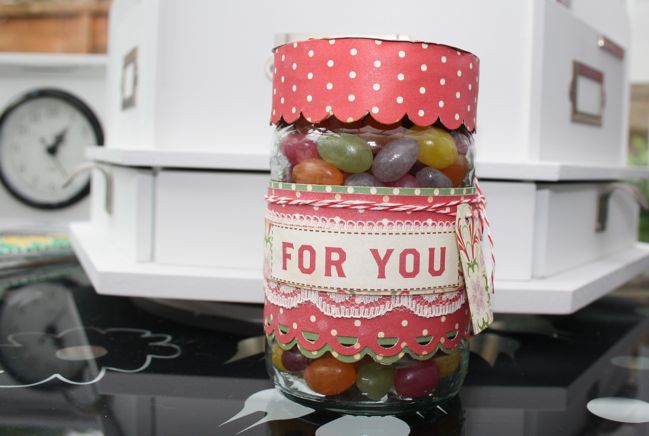 Festive Jar of Jelly Beans
Recycling! We are encouraged to be greener than green now and this is one little way we can all help. Altering a jam jar is fun and makes a lovely gift. I have used the spotty side of 'Deck the Hollies', 'Woolens and 'Festivities' and one of the 'Elements' die cuts. A crafty bit of scallop punching makes a cute lid. Before adhering to the jar, liberally spray (yourself included if you wish!) with Chalkboard Mist in White – it gives everything such a sparkly frosty feel.
PS: I think this would be a great project to adapt for crafty youngsters who want to make Christmas presents too – fill jam jars with each friend's favourite sweets and decorate to suit! -Shimelle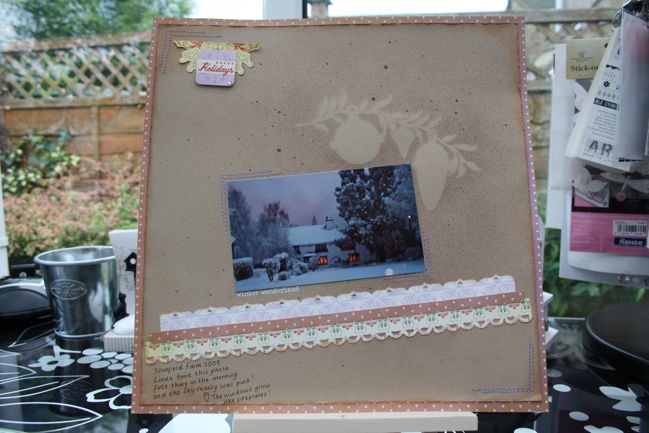 Winter Wonderland Scrapbook Page
I have had this chipboard die cut for some time and had grand ideas about covering it with paper but to be honest the thought of cutting out all those intricate little curves made my knees quake! I decided keeping it as a festive mask was much more stress free. I kept this layout very simple, some misting and inking, a bit of sewing, some strips of paper and tiny gems.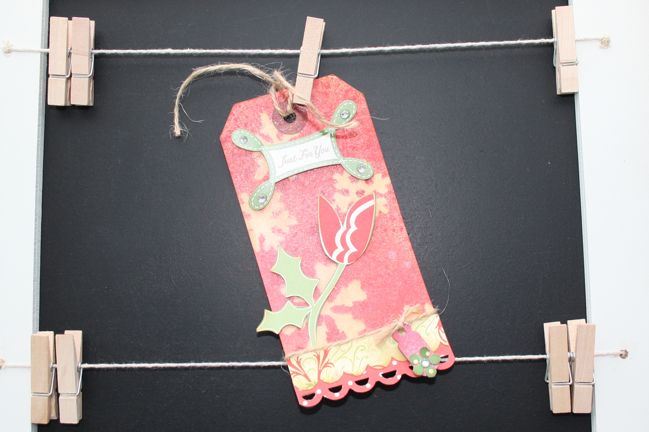 'Just For You' Snowflake Tag
Red Velvet Glimmer Mist
was the favoured colour for my simple tag. I used snowflake punches as tiny masks and just spritzed away! Allow to dry thoroughly and add any other embellishments. I used one of the die cuts and attached a tiny embossed tag and flower.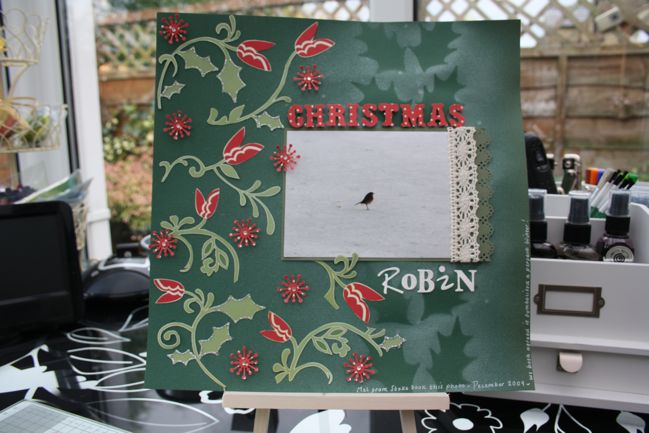 Christmas Robin Layout
I punched holly leaves to arrange as a mask and I then using the Tattered Angels Chalkboard Mist in White. I love the floral side of the 'Woolens' paper and spent quite a while cutting out the holly and flowers! This photo depicts a true winter's day to me.
I hope you've enjoyed my five ideas! Life does not feel complete without a bottle or two.. of Glimmer Mists!


Christine Emberson works in the City for a London law firm. Luckily this job only takes her away from scrapbooking a couple of days a week. She happily works from her craft desk in Kent where her style is critiqued by two teenage sons and far too many cats! Christine's scrapping style is to mist, punch, distress, sew and wherever possible lavish everything with butterflies! She maintains she is at her happiest and most relaxed with a piece of 12 × 12 in her hand!

You can read more about Christine and her creations at her blog, Hope Chances.






Read more about:
10 December 2010

Next post: Win scrapbooking supplies from Hambly Screen Prints and Jenni Bowlin Studio
Previous post: Vintage Travel Christmas Decorations