I did warn you that I had rather fallen in love with paper garlands this Christmas, right? Because here's another garland with a step-by-step tutorial for you! This one is part of the Holiday Sharing event over at Two Peas, and you can find it here, including a PDF you can download to see all the steps for making the garland and the ornament with the bookpage.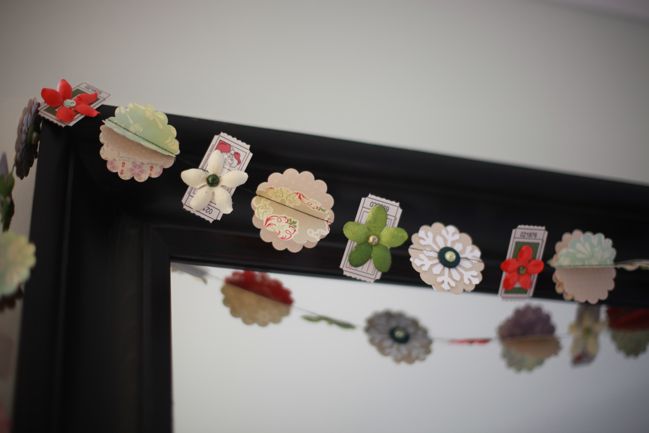 If you create something (anything!) inspired by the project, you can upload it to Two Peas and enter a challenge. One entrant will win some shopping from the Two Peas store! Always fun to shop with free money, right? (I just spent some gift cards the other day and I felt like doing a dance to celebrate getting something for 'nothing'!) You have until new year to enter the challenge too.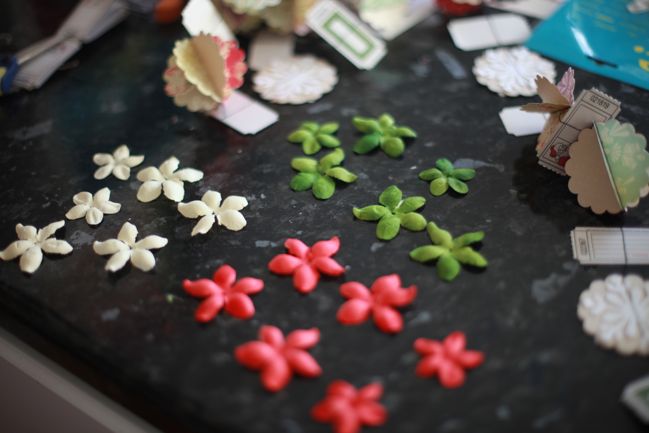 One little thing I've decided and wanted to pass onto you: from now on, I am only buying plain white paper flowers. With all the mists and inks I have on my shelf, I can make those white flowers any colour I would like! And for projects like this, it's lovely to make just the right number of flowers. From one bargain pack of flowers, I had plenty and some left over. If I'd purchased coloured flowers, I would have had to buy a pack of red, a pack of green and a pack of cream. Misting flowers: it's the way forward.
Of course, I reserve the right to change my mind for suitably beautiful paper flowers of any colour. But you know, just in general. With the plain flowers. Something like that.
And thanks to all who downloaded and spread the word about the Christmas single. It is much appreciated!
xlovesx

Read more about:
08 December 2010

Next post: Vintage Travel Christmas Decorations
Previous post: The Real Christmas Number One