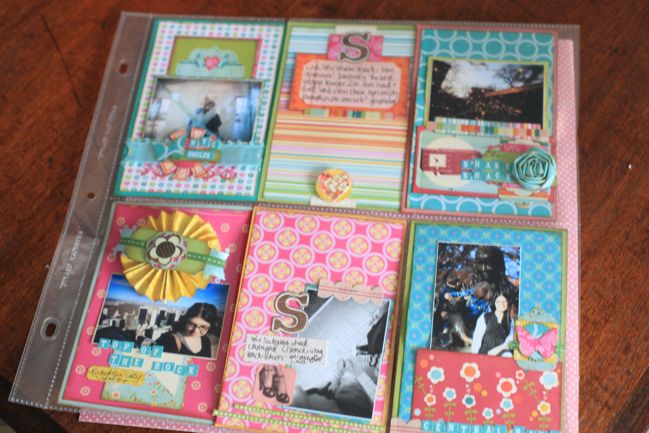 I almost always mix up my manufacturers when I scrapbook and tend to pull a piece of paper from this collection, some die cuts from that collection and some completely unrelated ribbon to form the mix that I want. But occasionally it can be quite liberating to take it back to just one collection or designer and work within that range.
Your next crafting challenge is to create a project with predominately one collection or manufacturer's supplies — choose your favourites! Make a scrapbook page, card or other project and upload it to share. Leave a link in the comments and one comment will be randomly chosen to win a prize pack of scrapbooking supplies from a manufacturer of your choice!
So… what will your favourite be today?
xlovesx

Read more about: inspiration-party
15 August 2010

Next post: Photo challenge :: Smiles
Previous post: Photo challenge :: Zoom out