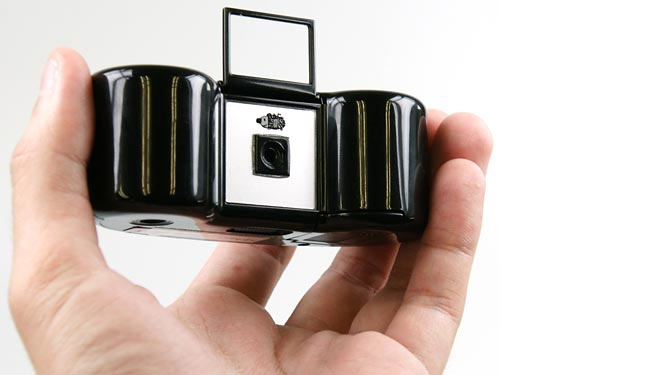 Please do not make me count how many cameras I own. There's the good camera, which also answers to 'proper camera' and 'big camera', but then there are vintage cameras because I have a weakness for any old camera under £2 just to see if I can make it work…and there are toy cameras that aren't old but sometimes work like they might be. Some with film, some digital and all very much happiness-inducing. So just a few little things to share with you today!
The camera above is the harinezumi, which is… Japanese for hedgehog! How could I not love that? I actually have two versions of this: one that shoots 110 film, just like the cameras that came in cereal boxes circa 1981 and a digital version that takes still shots and digital 8mm movies. It is hilariously unpredictable but teeny so I have taken it to some places where I wouldn't want to carry the proper camera. As a result I actually have some old-cine-style movies taken while sitting on a ski lift and once I finally find the time to piece them into a little movie they shall be ever so sweet.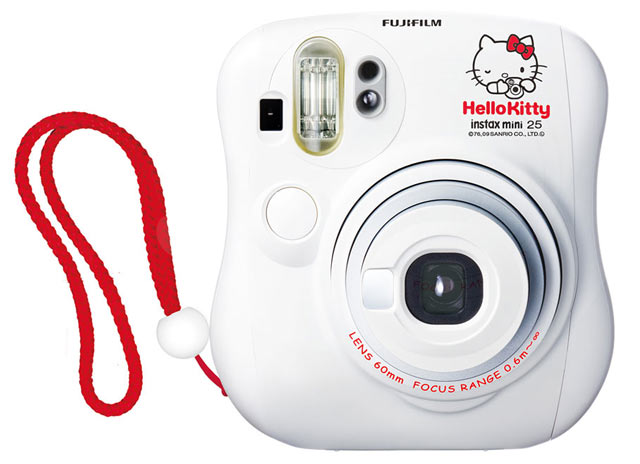 Then there's the Instax Mini which makes me laugh because the demise of Polaroid made these an item that boutiques could sell for the better part of a hundred pounds when a few years ago no one wanted them! Mine sadly does not have Hello Kitty on the front, but as I managed to buy the camera and quite a few packs of film with nothing more than my Boots points, I think I can deal. (Um, translation for those of you outside the UK: I paid with a loyalty card from the pharmacy. Bargain!)
Anyway, think Polaroid but credit card sized and adorable. That's this camera! In Japan you can buy the film with your choice of any number of animated friends decorating the otherwise plain white frame! But here in the UK I get film (cartoon-free) for this here.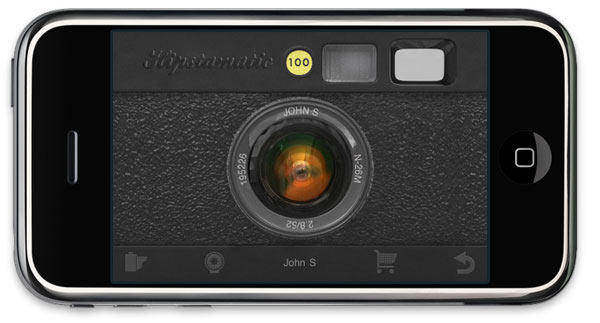 And then there's the app that turns your iPhone into a film camera – complete with waiting for the flash to power up and waiting in between shots for the picture to develop. I tell you, I wish I had a commission for this app because every time I show it to someone they say 'is that free? I only do free apps' and I frown and say no, it's not free. Five minutes later they've downloaded the app and bought all the add on lenses and films. (Though since it is $1.99 I suppose my commission would be about half a penny, now that I think about it!) Seriously: try it and you shall be hooked.
I keep thinking I should try to find a cheap version of my very first camera — a disc camera if you remember those! But I think that is one type of film that is truly obsolete so I shall let it go. Care to share what your first camera was like?
xlovesx

Read more about: inspiration-party
18 April 2010

Next post: Scrapbooking with Little Musings
Previous post: Scrapbooking your happiness