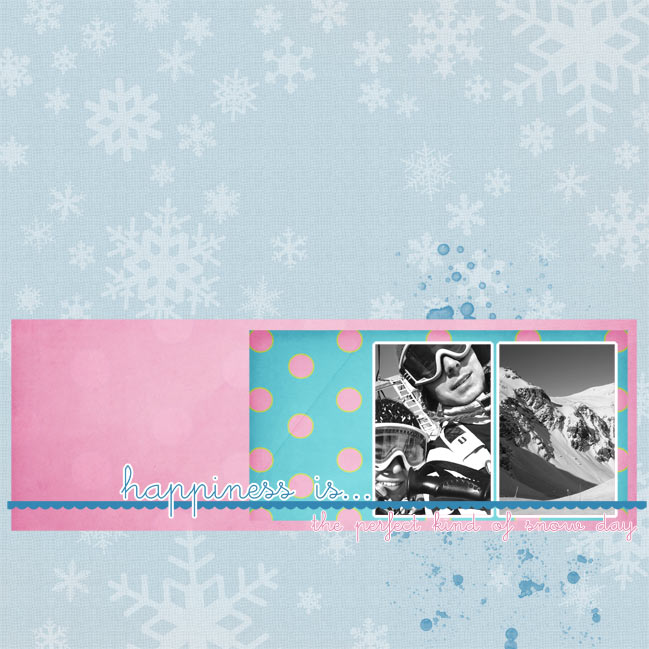 Another up-for-your-interpretation challenge for you! Finish the sentence: Happiness is… and create your layout from there!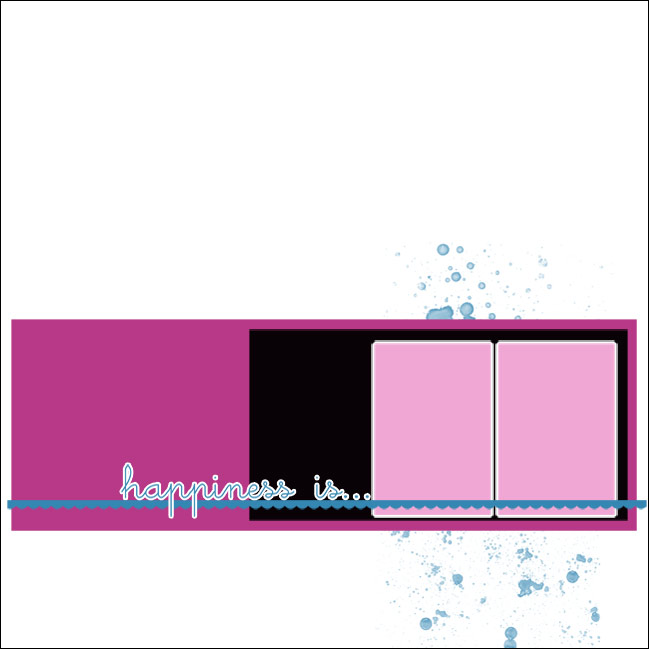 For those of you who like going about things digitally, you can download this page as a free digital page template. It's a PSD file, so it will work in Photoshop, Photoshop Elements and other programs that support PSD layered files.
You do not have to do a digital page for this challenge nor do you have to follow the sketch. As long as your page includes the words 'Happiness is' then you're all set!
Post a link to your project in the comments to enter. Entries close at 6am UK time Monday morning. One entry will be randomly selected to win a shimelle.com class pass good for your choice of class past or future.
And Youtube seems to be on speaking terms with me again so the movie DJ is back!
xlovesx

Read more about: inspiration-party
18 April 2010

Next post: Finding scrapbooking inspiration in toy cameras
Previous post: Finding inspiration by heading north