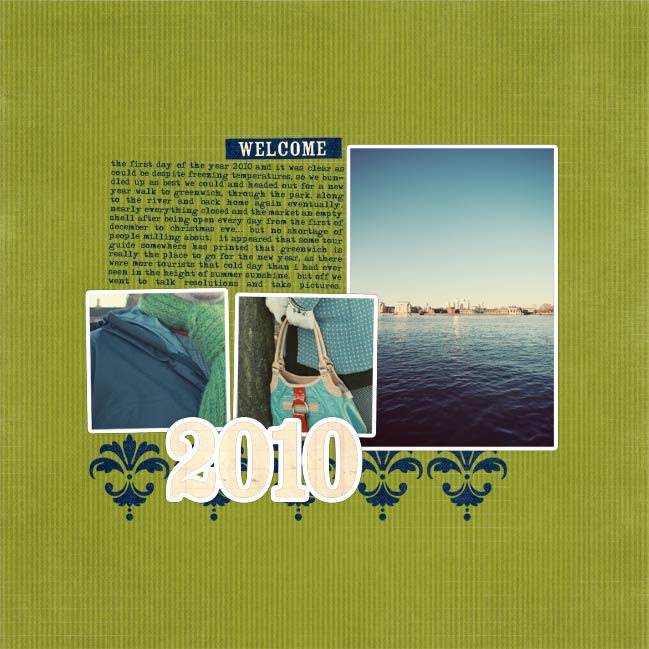 Supplies: Welcome 2010 page template and Art Greco mini kit by The Queen of Quirk.
Sent out the final Journal your Christmas prompt this morning until next year. Save one little bonus that goes out next week, that's the whole year of Christmas all wrapped up! I kept thinking that would mean I would discover newfound free time today but somehow that didn't happen. Such is life!
I did want to make good on yesterday's promise to show you a few examples with this week's new digi template though. So here is a page from me, and two pages from the gallery at Two Peas.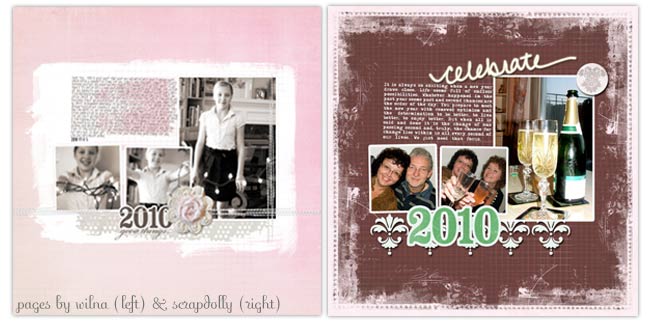 The page on the left is a lovely girly layout by Wilna and the page on the right is a fabulous party page from Scrapdolly. (Click to see either layout more clearly.)
Can't wait to see even more pages from this template!
I've had a few requests to come up with something for digital beginners, so I'll see what might be useful — but for the moment you can find a few tutorials to get started if you fancy.
xlovesx

Read more about: digital-scrapbooking-and-hybrid-scrapbooking
06 January 2010

Next post: What would you buy with a scrapbook shopping spree?
Previous post: Cards, printables and layered page templates