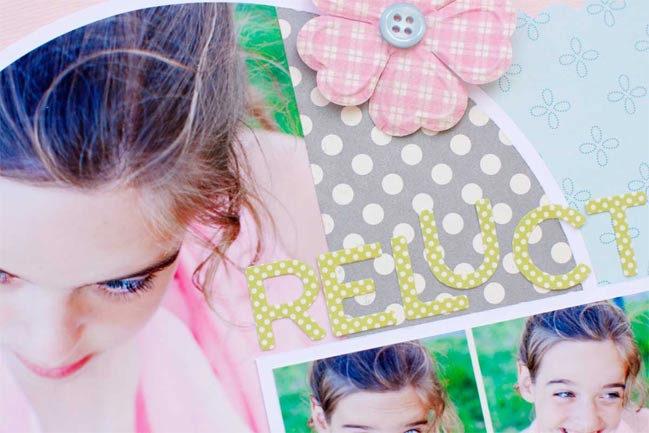 First up of our VIP party guests this weekend is Lisette. I love her elegant-but-not-too-formal style. Her projects are beautiful! The little sneak peek above can be seen in full with notes and tips here on her blog.
If you love her page, you'll probably like the first free party download! It's a digital template for creating that fabulous circle with the photo and the patterned paper. You can download it by clicking here. Now, most of the things for download this weekend will be .pdf files you can print without any special software, but this is a .psd file, which means you need Photoshop or Photoshop Elements. (You can download a free trial of of Photoshop Elements here if you would like to give it a try.) This file is a mask in three layers — a large circle for your background mat, a smaller circle for patterned paper and a partial circle for your photo.
If you've never worked with digital templates or masks before, this tutorial will show you step-by-step. The only difference is that the circular design has three layers, so you'll repeat those steps an extra two times to finish the process. You can add a solid colour or a digital patterned paper to the bottom layer — it will become the outer photo mat. Then choose a digital paper for the middle layer — it will become the patterned paper that makes up the right side of the circle. Then add your photo to the top layer. Presto, just like Lisette's design. What you'll print looks like this, but obviously with the photo and paper of your choice: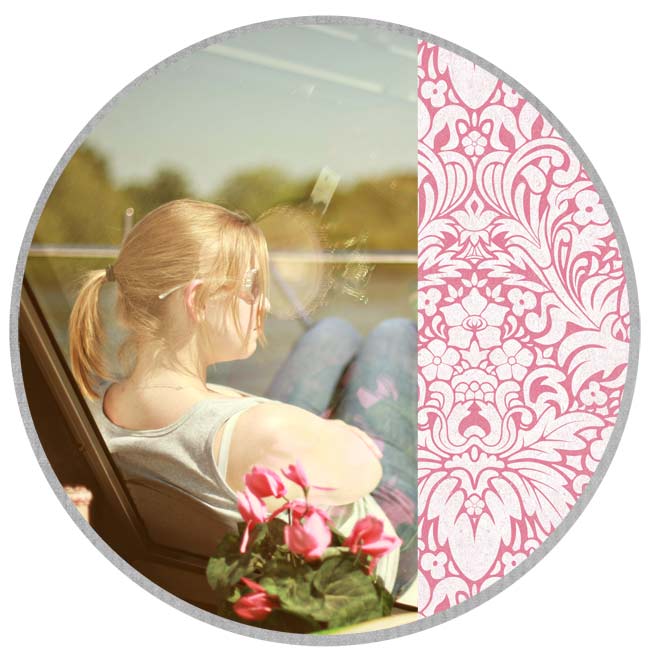 The template is on an A4 sheet so you can easily run it through your printer on a sheet of A4 or 8.5×11 photo paper. Or make it smaller in the print settings and print it onto any size paper you like. Cut around the edge and create the rest of your layout with all the paper, flowers and embellishments you love.
Click here to download this free digital template.
Thanks Lisette for getting the inspiration started!
xlovesx

Read more about: inspiration-party free-digital-downloads
01 August 2009

Next post: Party chatter :: Things that make the internet easier
Previous post: Let's get the party started!