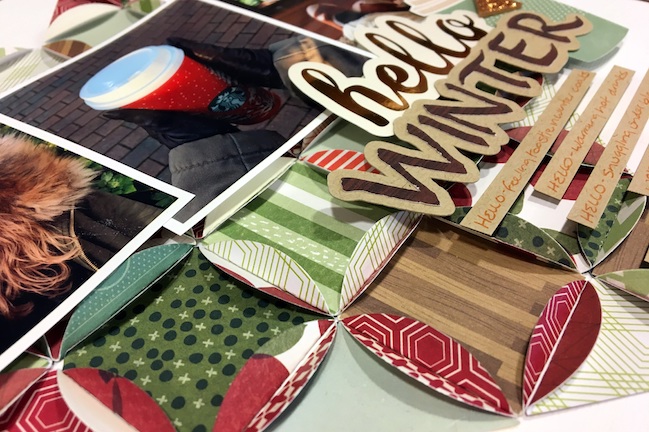 Contributing Designer Sheena Rowlands created this beautifully layered and folded page over the winter, and as much as I'm ready for spring to arrive, her winter crafting has me inspired! Today we're each sharing a page we've made with the same technique: folding circles punched from double-sided patterned paper. We hope it inspires you too!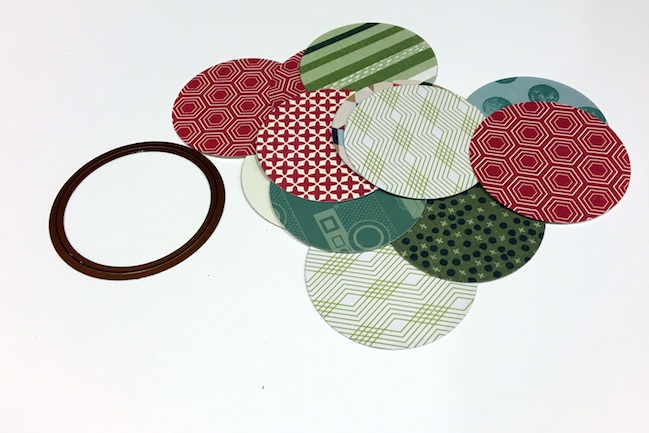 I wanted to make a page focusing on some of life's little pleasures from this time of year and give it a warm and cosy feel. I could create a quilted look to the background of my page so I cut lots of 2 inch circles using a die, but a punch would work just as well, from off cuts and scraps in tones of red, green and brown.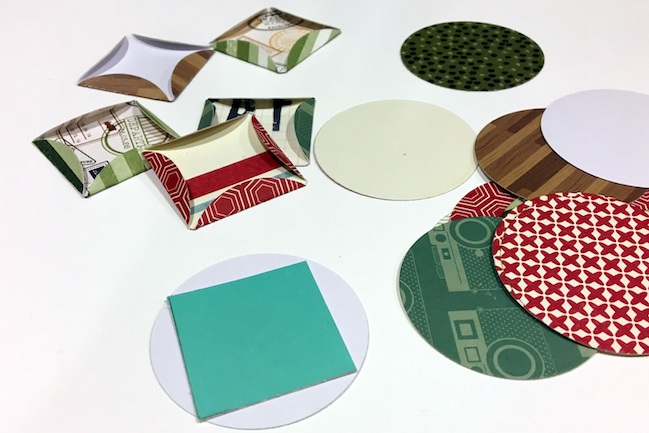 I cut a square from scrap card which fitted within the circles, then whilst holding it in place I folded over all four sides. Don't worry if the papers you chose aren't double sided just cut a few patterned paper squares using the template as a size guide to pop inside your folded circles.
I then had fun moving them around trying to find a design I liked and I cut a few of them in half after I settled on a heart design. Starting in the centre I stick them down butting them up against each other.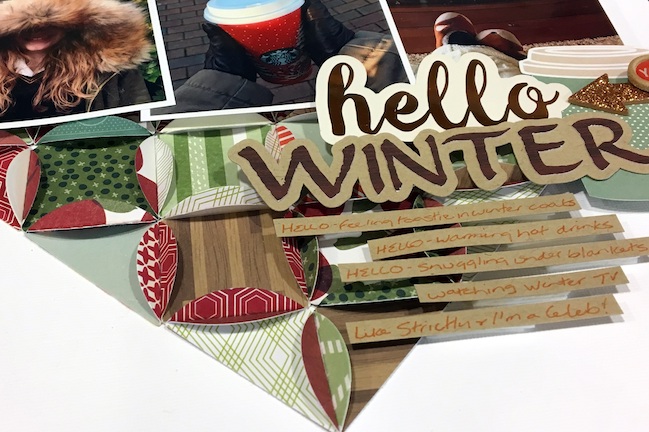 I used the title to kick start my journalling, welcoming winter coats, takeaway drinks and watching TV from under a snuggly blanket as some of my favourite things about this season.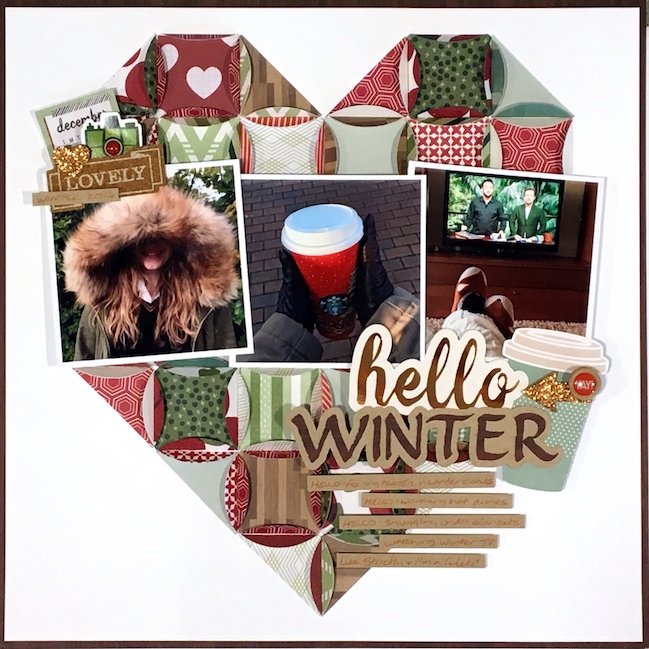 The patterned papers and embellishments used are all from ranges by Shimelle from the past year and I loved how well they sit together with the copper highlights from the Go Now Go collection.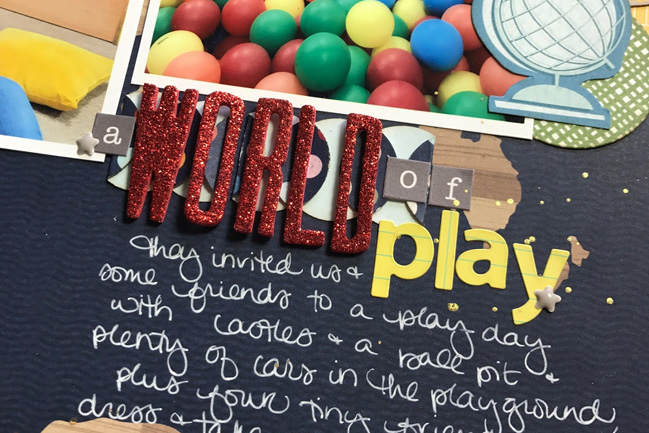 I love Sheena's design, but wanted to use the folded circle idea as a much, much smaller detail, so I punched just a few circles and lined them up behind the title on this page.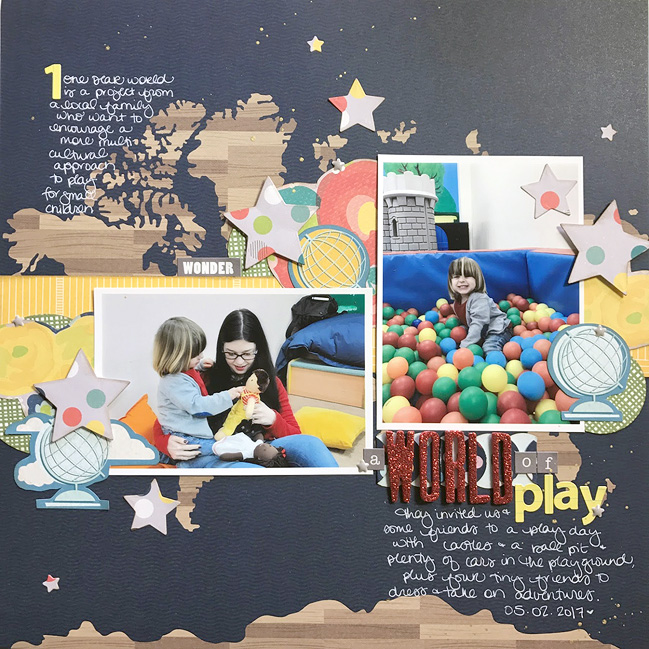 The rest of the design includes papers from Go Now Go and True Stories, with plenty of big dot patterns to play off the colourful balls in the photo. I love adding stars to designs that have plenty of circles, since the shape has such a contrast with all its points and angles next to the calm of circular curves.
As an aside, this page documents a day we went to play with a project from a family in our neighbourhood: they have designed a set of multicultural dolls for small children. They are currently fundraising and spreading the word about the toys, and you can find a video and more information at One Dear World, should it be relevant for you!
We'd love to see what you're making with circles, so don't be shy to show your own projects in the comments. Have a happy and creative Friday, won't you?

Read more about: american-crafts
31 March 2017

Next post: Glitter Girl Adventure 151: Faces in a Crowd
Previous post: Scrapbooking a few more hot beverages