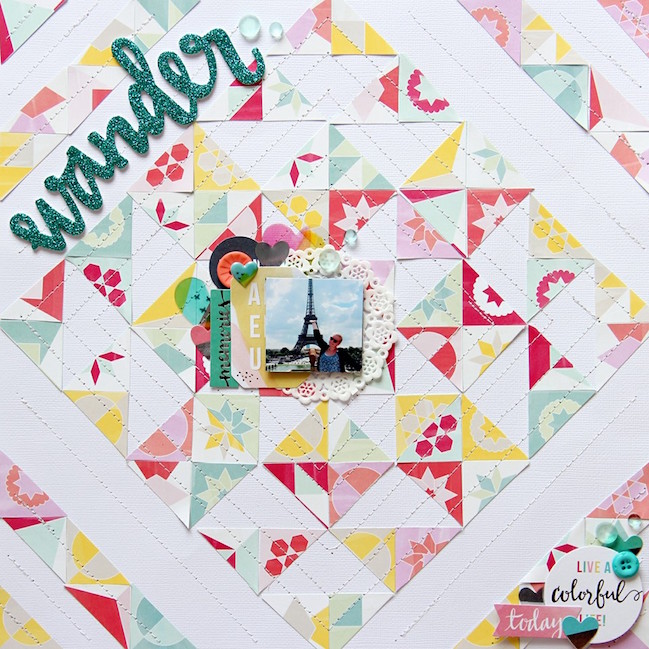 _Next up in our weekend of inspiration, Heather Leopard takes her inspiration from this page created by Laureen Wagener and shared via Scrapbook Like a Superhero!
I'm a huge fan on Laureen's work. She's a woman after my own heart – mixing and matching paper patterns in fun and unique ways. I was particularly drawn to this layout of hers because of the quilt-like look and the geometric intricacies of the page. I also love that she created it all on a diagonal. As much as I would have loved to copy this layout exactly as it is because it's perfection, I had to make it unique to me.
I started by designing a similar look in my Silhouette software. I kept with the diagonal feel but to make it my own, I chose to make smaller boxes to give it a zoomed out look and instead of piecing together triangles to form the squares, I kept the squares as whole pieces.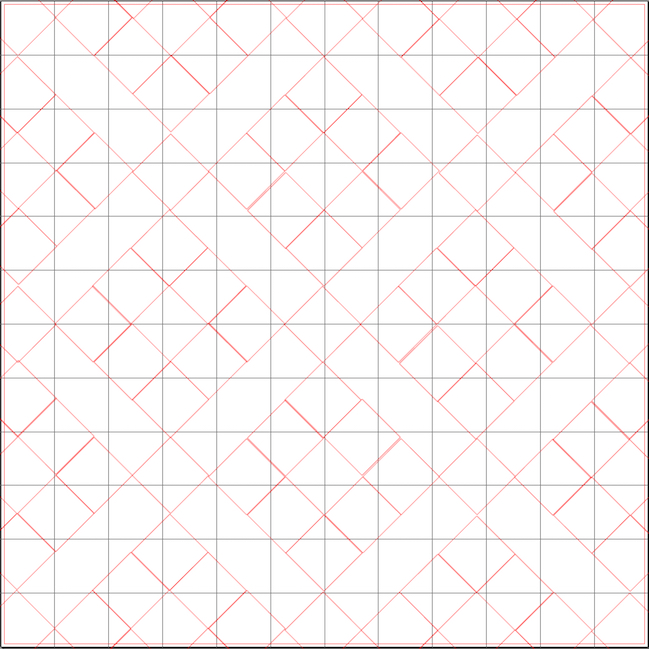 I chose to use 5 different colors with at least 5 – 7 different patterns within the color scheme. To cut these, I grouped the boxes together and cut multiples of each pattern in each color scheme. You can download my cut file here. Repeat for each color scheme until you have lots of little piles of patterns for each color.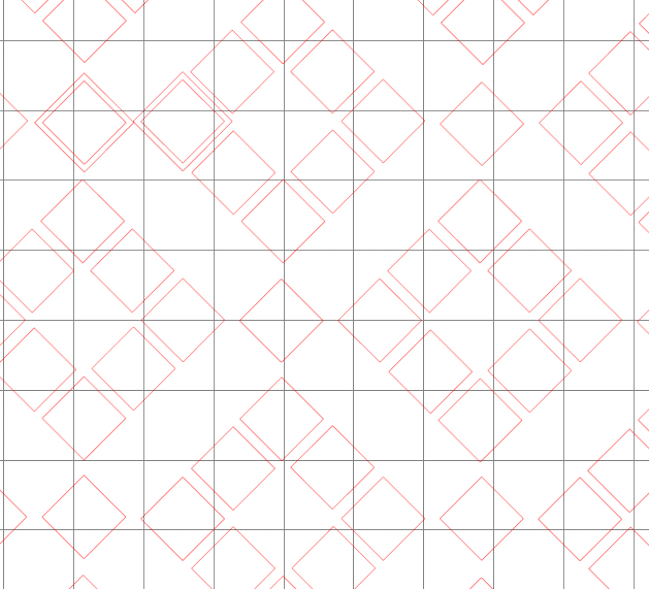 Next I used the internal offset feature, set to .79 to create smaller boxes. You can download the file I created with the internal offset images here. After all, there's no need for us both to do all the work!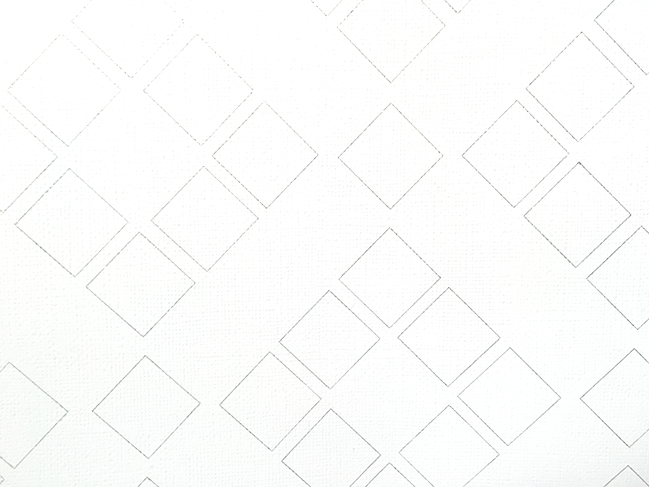 Once I removed the outside larger boxes, I used my sketch pen to draw a template on my cardstock. This made it easy peasy to know exactly where to place each square. I certainly didn't want my lines to get off and not match up halfway through the project. I went to town, adhering the squares on the cardstock with just a slight dab of liquid adhesive. I didn't want to add too much since I was going to sew over it.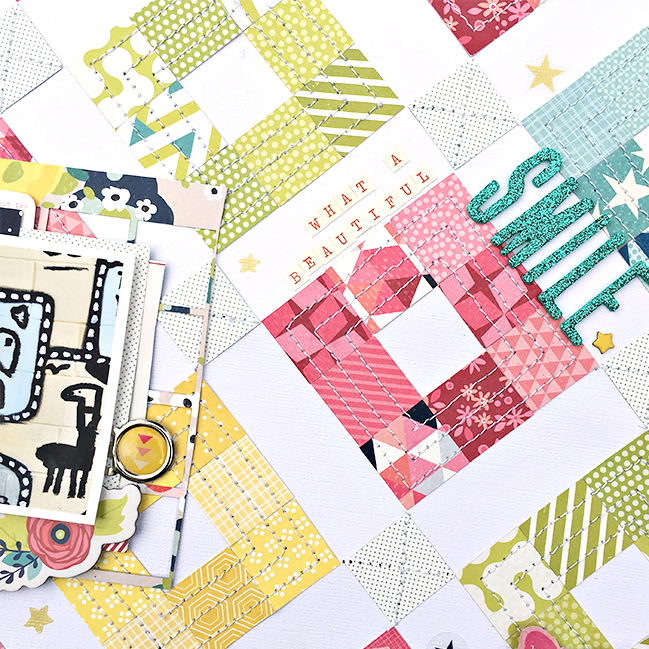 Next, I really liked how Laureen stitched 3 rows over each full square so I chose to do the same. It was quite the task for all these little boxes but I LOVE the end result! I added layers behind my single photo, a sparkly title at an angle and a little cluster of embellishments in the corner to call this layout done. Actually, I still need to add the journaling, which I plan to do in the open diagonal space right below my photo.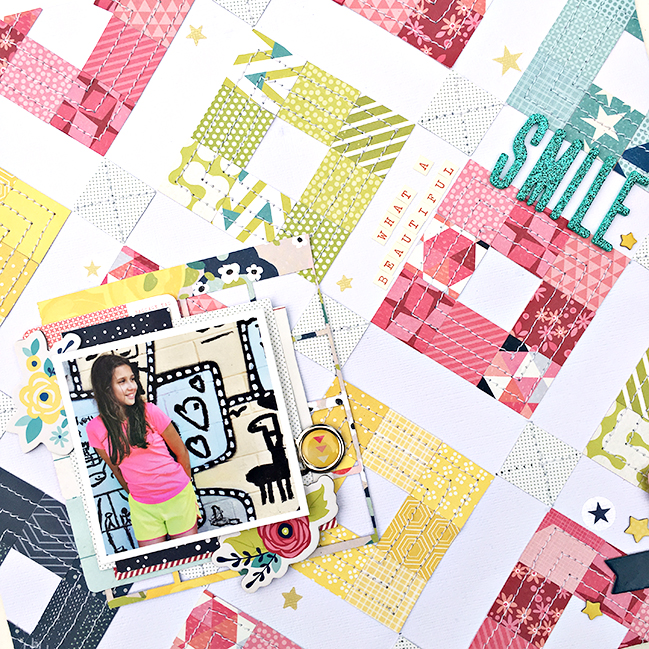 Thanks Laureen for the incredible inspiration. I can't wait to see what you create next!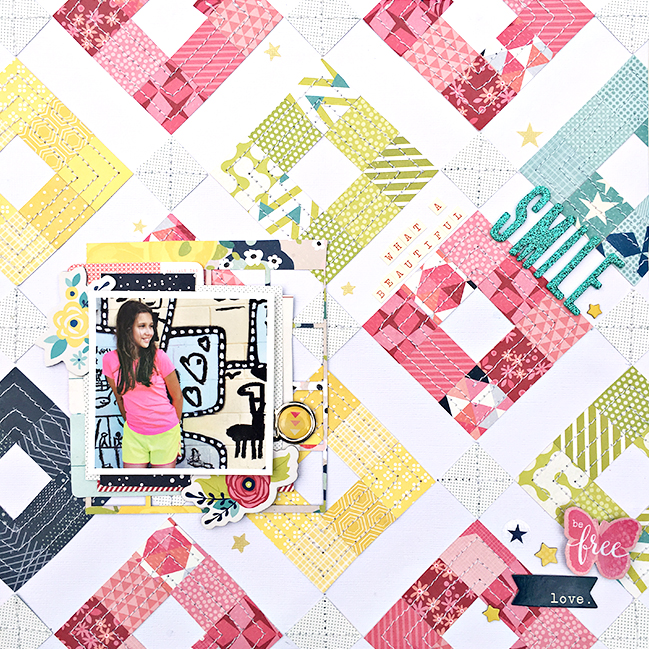 Hopefully this has inspired you as well. If you download and use the cut files I created, please share them here, on the Scrapbook like a Superhero Facebook page or on Instagram and tag me. I'd love to see what you create!
If you put Heather's inspiration to work for you on any project between now and the 10th of August, please share it here. We'd love to see what you make!

This weekend is brought to you by The 20 Project – a brand new online class with 20 new process videos. Class starts Wednesday, so now is the perfect time to sign up!


Read more about: inspiration-party
31 July 2016

Next post: Leigh Ann, Meghann, and a love of circles
Previous post: Nicole, Cathy, and bold patterned papers