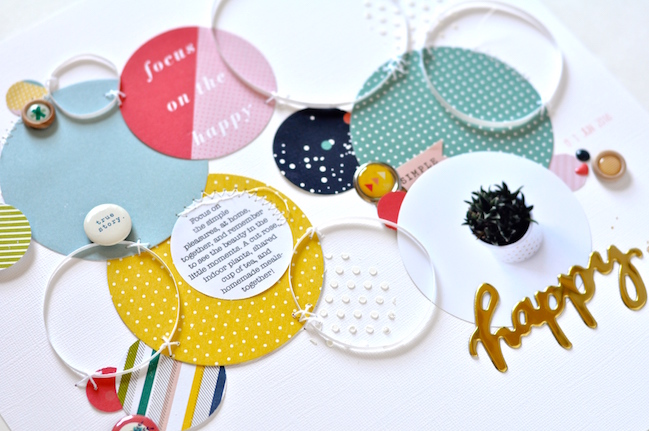 To bring our weekend to the full team, we have one more new project from Leigh Ann Odynski, and then it's my turn! Next weekend, while the challenges are still open, you'll see my take on all the fun. But let's not get ahead of ourselves: time for Leigh Ann to show you how she took her inspiration from Meghann and made it her own!
I love Meghann's clean, detailed style, and was inspired by the repetition of circular elements on her page! When using an inspiration piece, I like to note my initial reactions and what I love about it, or what catches my eye. I continue on to start my page without looking at the inspiration piece again, and this way my mind can focus on creating a new page, or piece of art with its own story.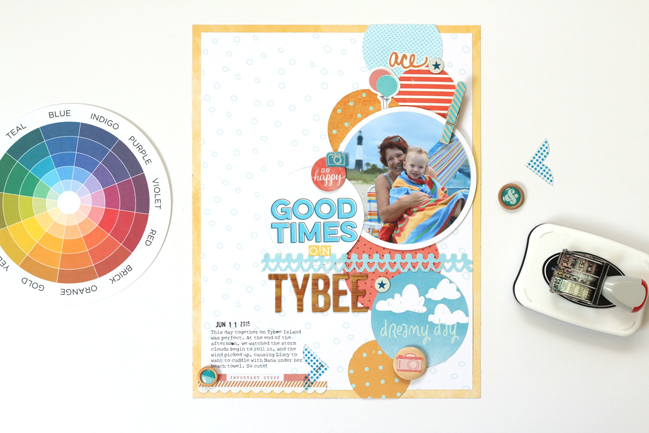 Of course, with this page from Meghann, the circle-based design is such an eye-catcher. My own style focuses on adding texture to the background in many instances. With this in mind, I started by punching a circle in the middle of copy paper. Spreading texture paste in dots masked by the circle allowed me to repeat what I love about Meghann's layout: the movement and rhythm created by the different colors and patterns of the circles on her page. I love the interest she created, and chose many different colors and patterns for my paper circles as well.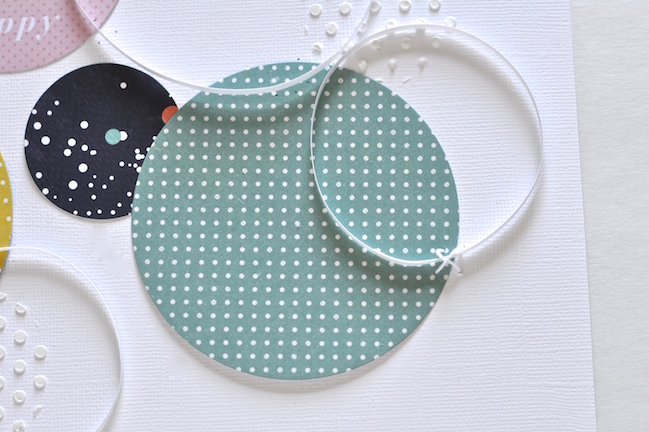 Next I like to look at my page and see if my imagination can come up with any new way to add another layer to the page. While daydreaming, I came up with the idea of using thin strips of white card stock to resemble an embroidery hoop. Think old school quilling strips, glued at the end in different sizes. I cut varying lengths of the white card stock to 1/16th of an inch (about the thickness of wood veneer embellishments) and hand stitched the "hoops" to the page with crochet thread.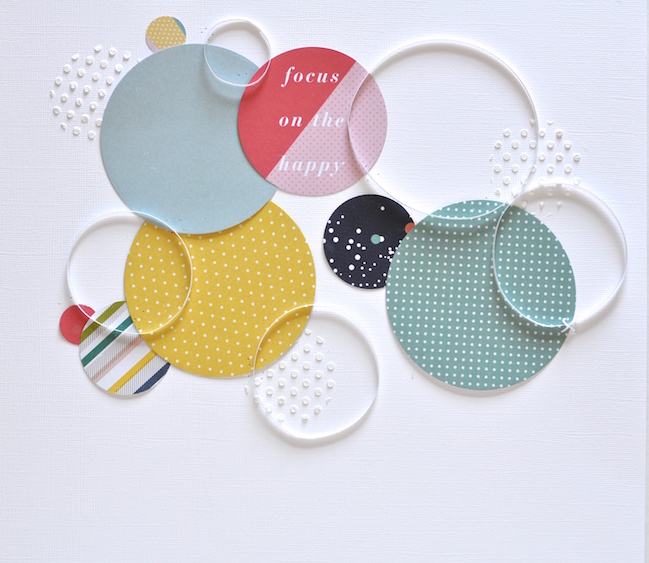 Then I used a circular photo like Meghann did, and placed my title across the bottom of it since it and the background card stock are white.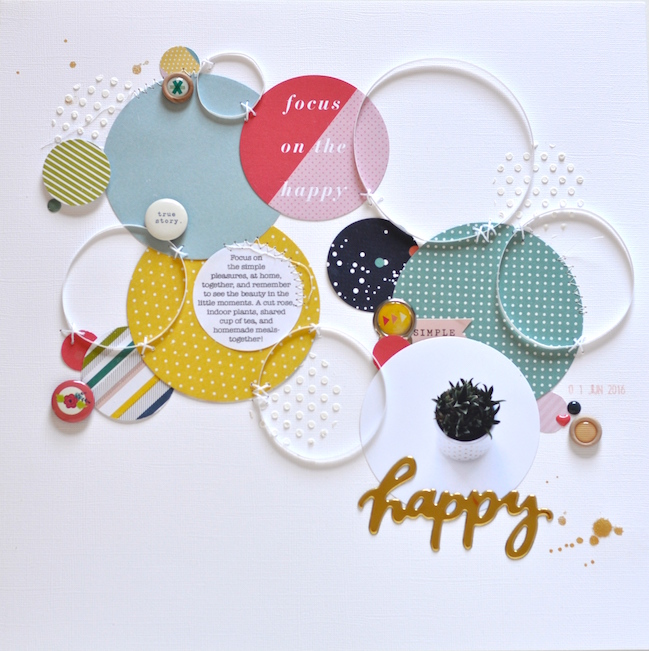 I hope you are inspired to look at inspiration pages in a new light. You can use any element or idea from the page that inspires you, and recreate one in your own style. Even pages that aren't your style , can be inspiring when broken down into elements used to create the feeling of design. Shape, color, pattern, texture, line, and space are all elements you can take from any scrapbook page to create your own design. Have fun and enjoy the process!
If you put Leigh Ann's inspiration to work for you on any project between now and the 10th of August, please share it here. We'd love to see what you make!

This weekend is brought to you by The 20 Project – a brand new online class with 20 new process videos. Class starts Wednesday, so now is the perfect time to sign up!


Read more about: inspiration-party
31 July 2016

Next post: Weekly Challenge :: Stitch on Your Page
Previous post: Heather, Laureen, and diagonal lines