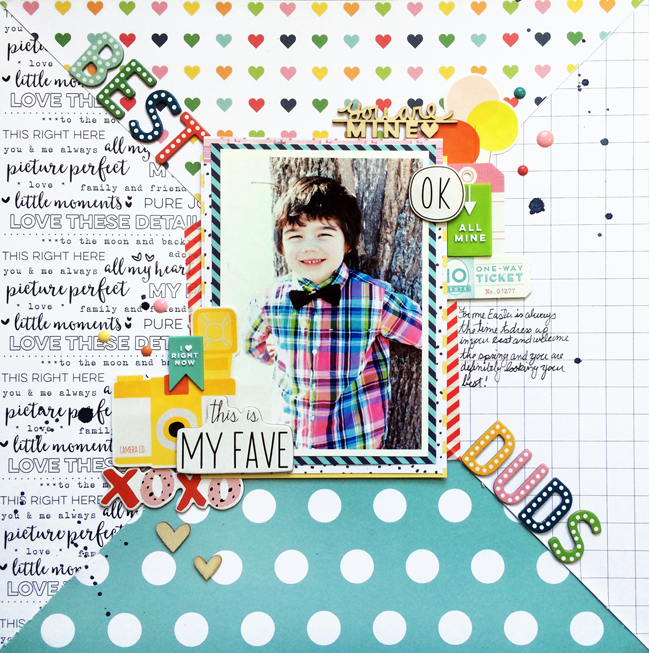 Hope you're ready to put some bold papers to work with a striking design! Nicole Nowosad found her inspiration in this page when Cathy Martin posted it to Scrapbook like a Superhero. I hope both takes on this page design inspire you!
I was really drawn to this page by Cathy Martin. I just love her use of pattern and color and her use of graphic shape just drew me right in! I started this project with the idea that I would mimic the graphic triangular design with a photo in the center. I started by cutting large triangles of different Shimelle patterned papers and aligned them like Cathy did on her page. I changed up the color and patterns but wanted to keep that really bold graphic feel Cathy created.
The easiest way to do this is to find the center of a patterned paper with a ruler and then using a ruler, draw a faint line on your patterned paper to two corners to get your triangle! Really quite simple. I found it easiest to mount each piece to a scrap cardstock that I had on hand to line everything up, as I knew the whole thing would be covered completely in the end with patterned paper.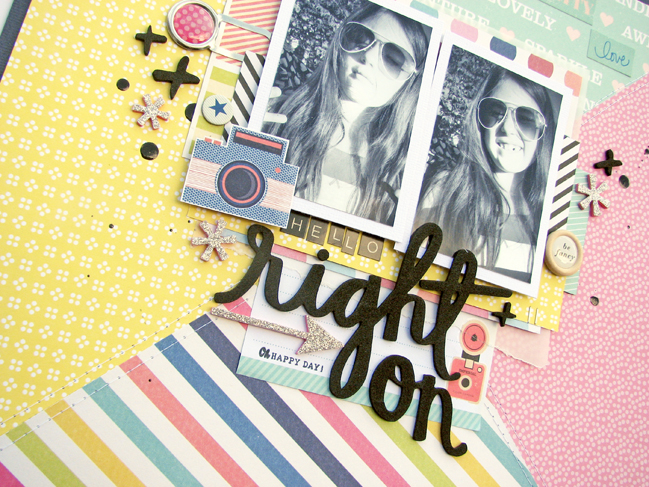 Once I created the base for the page, I decided to take the liberty to change a few things, using the rest of the page like a sketch. First, I added in a second photo and made them slightly smaller to 3"x 4" size. I added some layers of different patterned papers behind my photos to co-ordinate with the other papers in the background. This allowed me to bring more of those same colors in around my photo and bring all the different colors to the central photo area.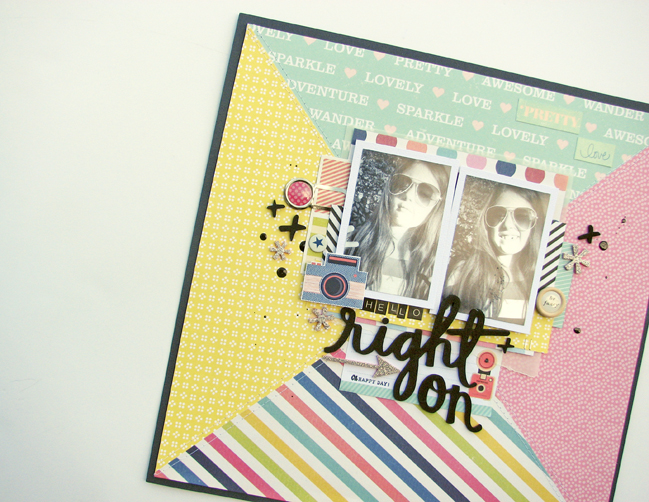 Next, I added a bold black title by using some Amy Tangerine Thickers. I love the fun and playful font and kept it under my photo to almost weld the two photos together as one. I added a sprinkling of embellishments around my photo and title area: little wood embellishments, plus signs and even some droplets of mist as in the original inspiration piece.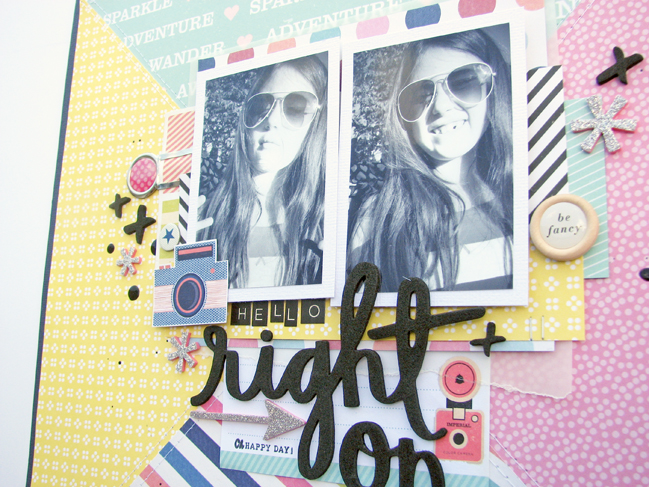 I love the idea of taking inspiration from someone else and twisting it to make it your own As you can see, both pages are quite similar, but they are unique in their own way. Thanks Cathy for allowing me to use your great layout as a jumping point for my project! I love how it turned out thanks to you.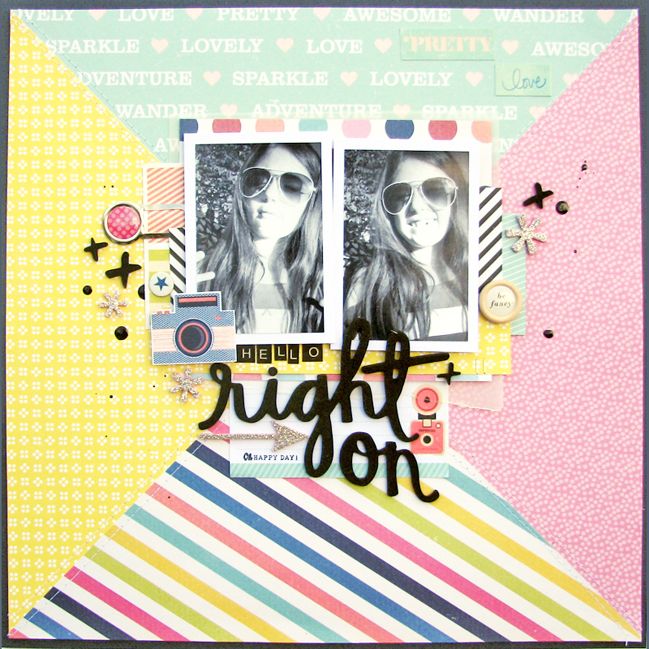 If you put Nicole's inspiration to work for you on any project between now and the 10th of August, please share it here. We'd love to see what you make!

This weekend is brought to you by The 20 Project – a brand new online class with 20 new process videos. Class starts Wednesday, so now is the perfect time to sign up!


Read more about: inspiration-party
31 July 2016

Next post: Heather, Laureen, and diagonal lines
Previous post: Sheena, Zinia, and getting scrapbook-artsy