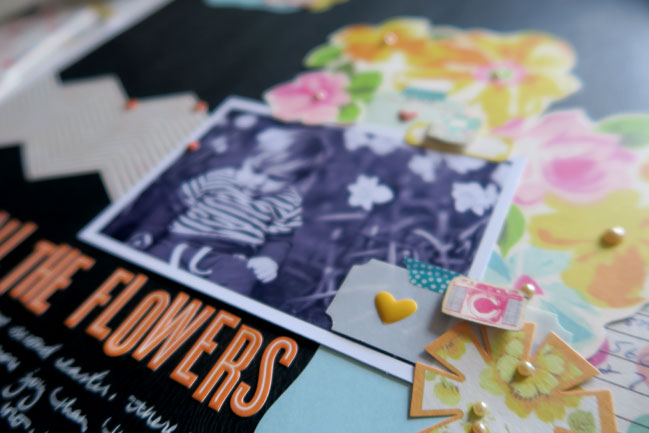 Last week's Glitter Girl Adventure has a lot to answer for when I look at my desk this week. I didn't put that floral paper away. I found myself working from the edge of the paper into the middle again rather than the other way around. And in a further quest to switch up a few things to add some variety to what I'm making at the moment, I turned around to my paper and realised although I have significantly less plain cardstock than I used to keep, I do still have some. If I was going to take on this week's black and white photo challenge, why not try it with black cardstock in the background and get all the colour from the other elements of the page?
Because black cardstock: it's the first thing you go to for scrapbooking Easter photos.
Yeah, I was a little worried it might all go horribly, horribly wrong and I was totally going to blame Glitter Girl if it did. Sometimes having an alter ego is handy like that.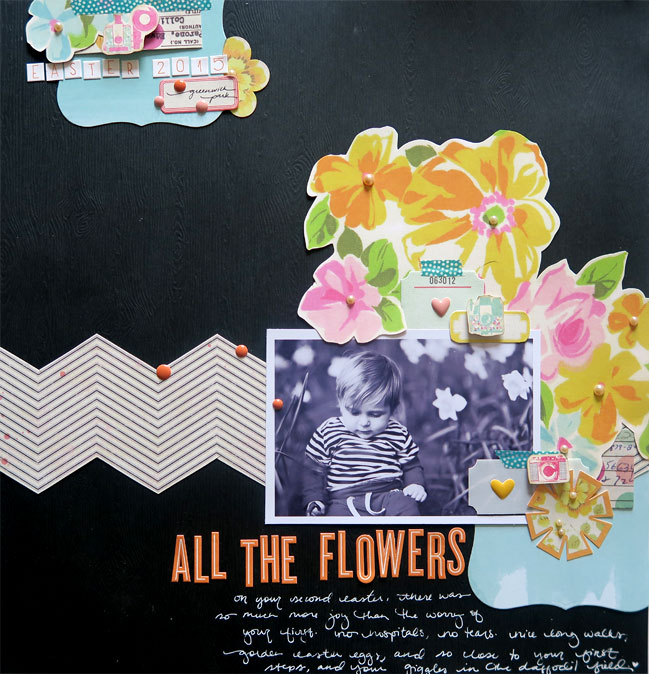 But actually, I'll give her credit. I love this photo on that floral paper. And I love the floral on the black background. And I love that simple things like enamel dots can save the day when you're cutting chevron patterned paper and multitasking sends you cutting in the wrong place. And actually, I am really loving not just the black but also the orange on this page. Black and orange on an Easter page.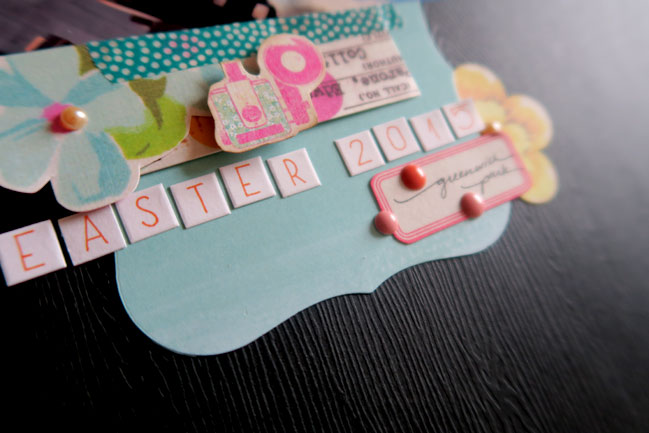 I think this means I might need to make bunny costumes for Halloween.
Still time to grab a black and white photo for this week's challenge!

Read more about:
22 March 2016

Next post: Glitter Girl takes on scrapbooking with minimal supplies
Previous post: Weekly Challenge :: Scrapbook your Black and White Photos