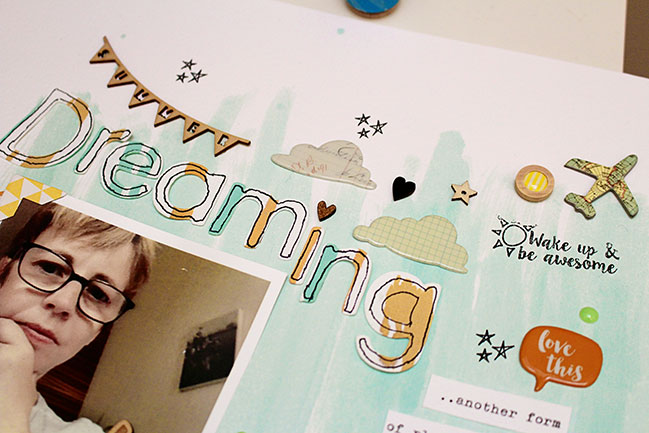 Today we're staying on this side of the Atlantic with our guest! Please welcome Sian Fair, who inspires me with her love of writing in her scrapbooks (pages with storytelling make my heart flutter!) and her design style with a lovely lightness and freedom to the look. I hope Sian helps you get more from your mists today!
I'm Sian and I love to scrapbook. But, you know, sometimes I look at all the amazing, talented scrapbookers out there, all posting beautiful pages, and I feel a little..well, unworthy. Especially on a day when I've tried something which hasn't quite worked, or when I think I'm right out of ideas. And it's on a day like that I'm especially grateful for the generosity of everyone who shares projects for us all to enjoy, for the treasure trove of inspiration, right here, with Shimelle. Be inspired by anyone you like! she said. Pick a post! So I looked, I browsed, I was spoilt for choice; but eventually I settled on Five ways to Use Mists on a Scrapbook Layout by Corrie Jones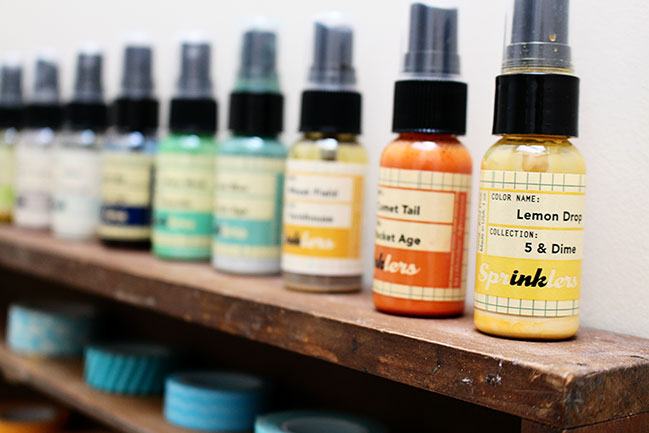 I own a collection of mists. Sometimes I even use them: a little, not a lot, just a few drips here and there. And I'm guessing I'm not the only one. It's easy to think mists: out of control, spoilt pages, carpets which never look the same again. But Corrie gets such beautiful results..well, it's worth a try, isn't it?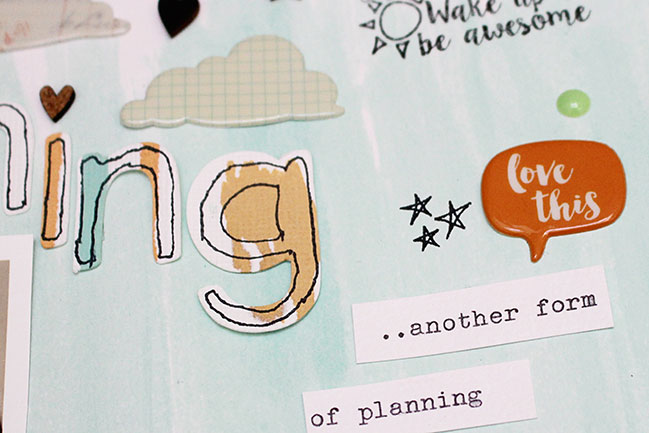 So what I decided to do was to use my mists, but to keep them away from my layout. No splats on carefully placed embellishments here, please. I decided to use my mists "off the page" to create some of the brightly patterned alphas we're seeing at the minute.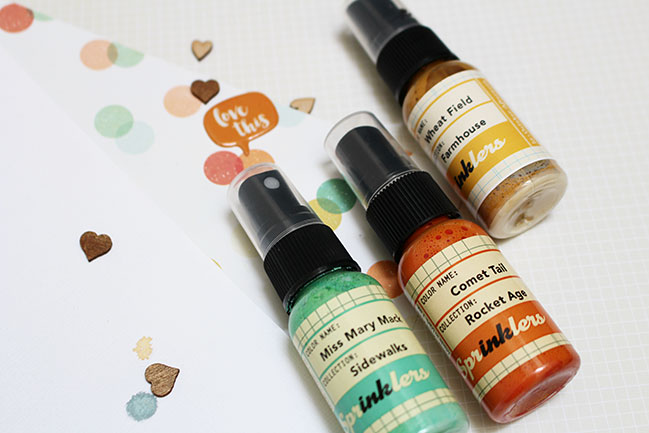 First I had to choose which of my mists to use together and because this sheet of patterned paper was on my desk I used it as a colour combination inspiration.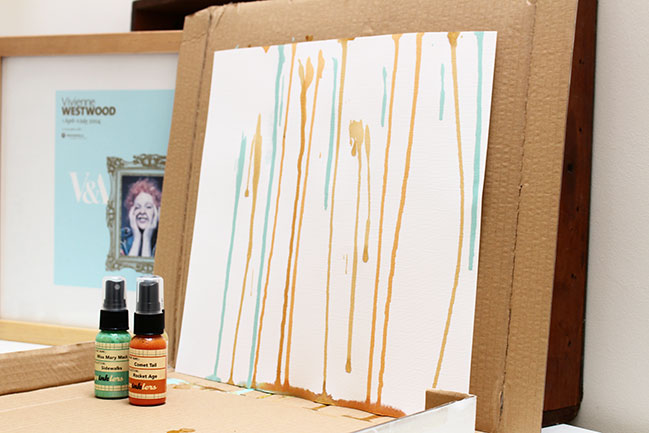 Now it gets messy. I opened up a pizza box to use as a carpet saving tray, propped it against my shelves and, yes, took the lids right off the bottles so that I could dribble the ink down the page. The only tricky part came when I realised that if my alphas were to be small I would need the ink runs to be close together, so that each of the letters would pick up some of the stripe. I told myself that if it all went wrong I could start again with a fresh sheet of cardstock, and still no layout would have been harmed in the making of this project.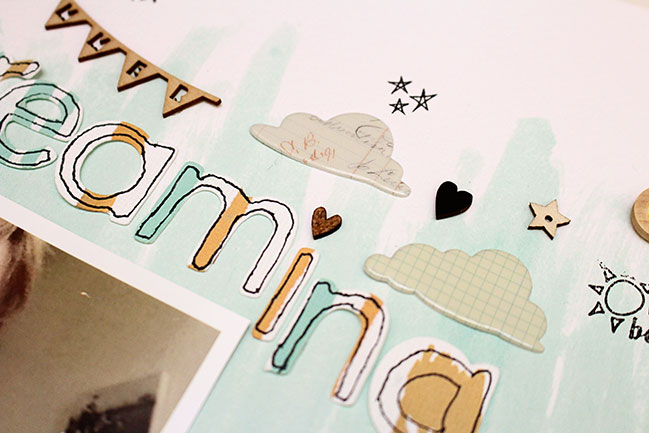 Once my cardstock was dry I used my Slice machine to cut alphas for a title. And because I had a whole sheet to cut from, I wasn't afraid to experiment. I wasn't sure if I wanted to outline my letters here, for example, but I had enough ink dribbled paper to quickly cut again if I didn't like the hand drawn outlines.
Now, with some mist usage safely achieved I was encouraged to try another lovely Corrie trick and use a paintbrush to paint ink straight out of the bottle onto white cardstock to create a background for a layout which finished up looking like this.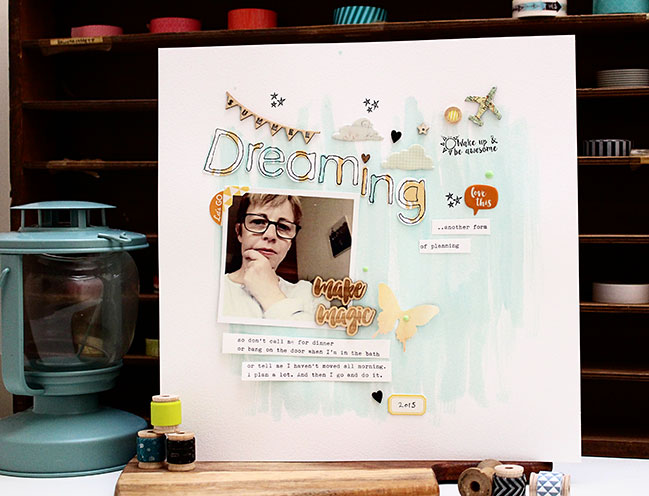 I'm a dreamer: but it's when I let my mind wander that I get an idea, or maybe two. When I'm taking a bath, when I look like I'm reading, but especially when I'm staring into space, leave me be, please. I'm planning, not dreaming.
| | | |
| --- | --- | --- |
| Sian Fair lives with her family in the UK and takes her daily exercise by climbing the four flights of stairs to her desk at the top of the house. She loves to scrapbook the life and times of her friends and family and she has been known to follow them round, as she carries a notebook and waits for something scrapworthy to occur. She is currently designing for scrapbook kit club Gossamer Blue and for Get It Scrapped. She has also written for scrapbook magazines and contributed projects to classes at Craft With May and Masterful Scrapbook Design. You can find Sian on her blog at From High in the Sky Facebook, Instagram and Pinterest. | | |

Read more about:
06 October 2015

Next post: A Design Team Call, of sorts.
Previous post: From Inked Hearts to Painted Wood Veneer :: Scrapbooking with guest Nancy Damiano