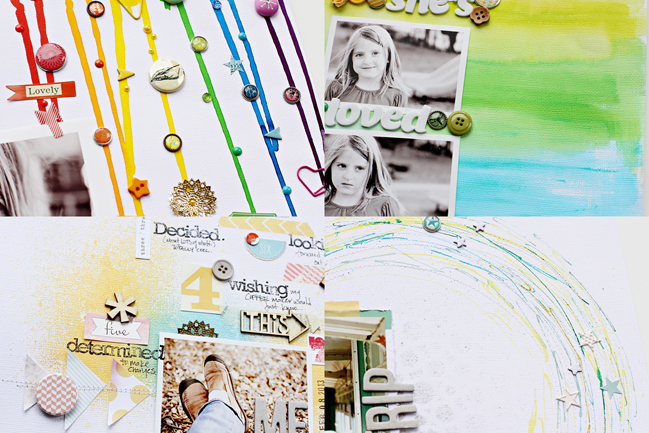 Today please welcome the very talented Corrie Jones to the blog. I was thrilled when she said she had five different ideas for scrapbooking with mists – because every time she uses them on her layouts, I find myself asking 'Why didn't I think of that?' Her pages are always beautiful, and I hope you feel inspired to get a bit misty with your scrapbooking pages very soon!
I love using mists. I love the colors and the messiness of them. I love that they can take the place of patterned paper. I love that no matter how you use them, even repeating the same technique, the page is always unique. Mists are fun and help me to make my pages look like they are mine. Today I am here to show you five different ways to use mists. Hopefully, you will see how much fun they can really be and how liberating it is to just get messy and play.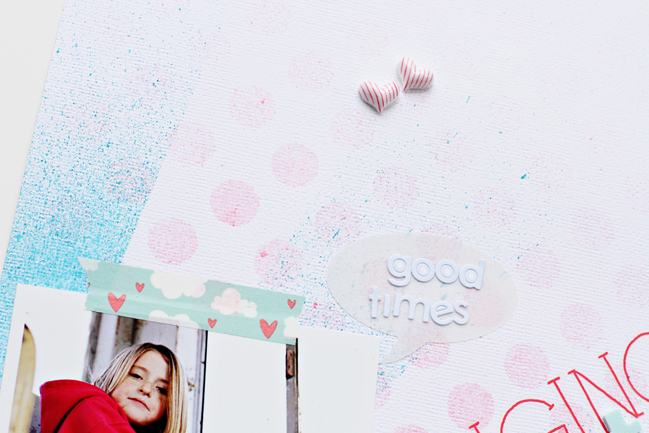 Spray
Most likely, everyone has thought to spray mist. The bottles do have a sprayer on them and we all complain from time to time about the bottles getting clogged. So sure, we can spray mists. Honestly, if I just spray them on my page, trying to get that beautiful even color, it doesn't happen for me, so I spray my mists with a purpose. I use stencils and cut up pieces of paper as masks, so an even spray doesn't matter quite so much. Plus, I get a fun pattern on my cardstock that I can control (sort of) the intensity of the color. I love to spray at an angle to get a cool fade look.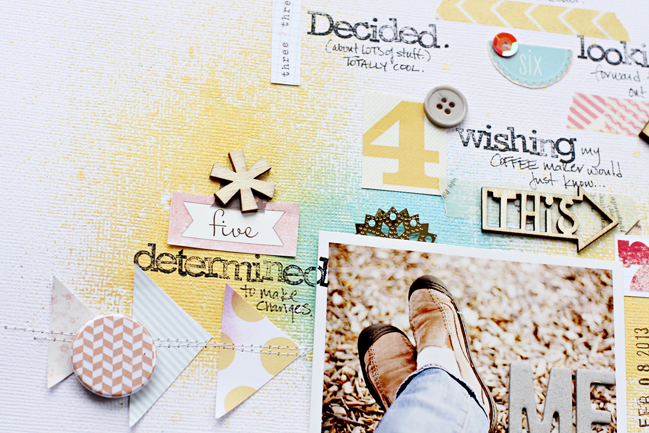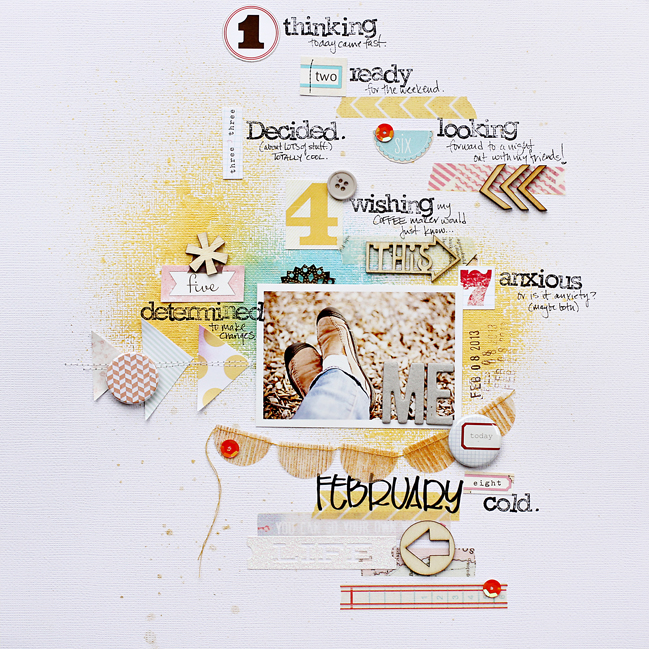 Soak
Sort of spraying here, but sort of not. There is nothing even about his look. It looks like color is poured onto the page at times, but it is a fun technique that will remind you of preschool. Remember those paintings where you put all the paint on one side of the paper, then folded it in half, pulled it apart, and it looked almost like a butterfly? Well, this is very much the same type of thing. For soaking with mists, I spray unto my craft mat, then use my cardstock to soak up the color. It is much less controlled but the effect is really cool as the colors tend to melt together in places and are small speckles in others. This can also be done after using a stencil. Instead of wiping your stencil clean, use a new sheet of cardstock to soak up the excess mist! Plus then you have a pattern as well!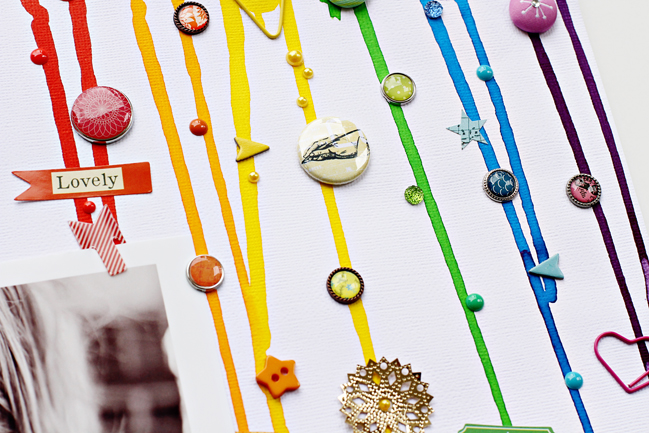 Drip
I never thought I would love the look of drips as much as I do, but the more and more I see drips on scrapbook pages, the more inspired I am! I just love the runny color. To make a good runny line, simply saturate a paintbrush with your favorite color mist. Then drag the brush over the top edge of your paper while holding the paper up. The mist will start running right down the page. You can do this from the middle of the page as well by pooling the color in a spot then simply lifting the paper up to make it run. Remember this ink does dry fairly quickly so if you let it sit too long it will not drip, but you will have a beautiful colored spot!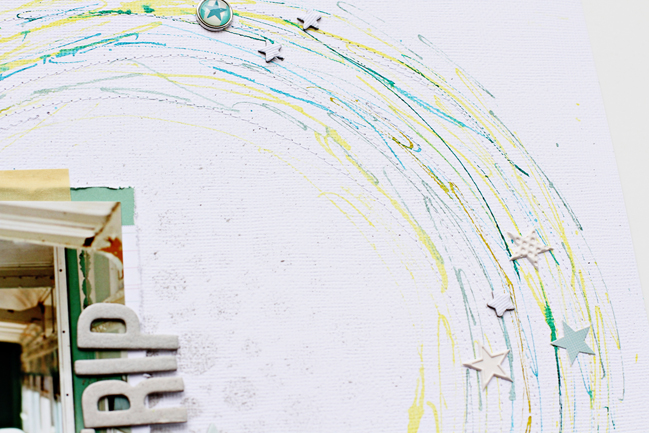 Draw
My favorite way to page with mists is to draw with them. It is the easiest thing to do to. It takes no special tools, just the mist and paper. So, here you go. Unscrew the top of the bottle. Use the sprayer tube as a pen and draw your desired shape on your background. Let it splatter and channel your inner child. Drip into the ink whenever you need more. Change colors from time to time as well! If you need a more detailed explanation, I recently created a video for Two Peas in a Bucket showing this technique. I draw a heart, not a circle like in this layout, but it is the same idea.

For further details and supplies for this project, see 213 in 2013 at Two Peas".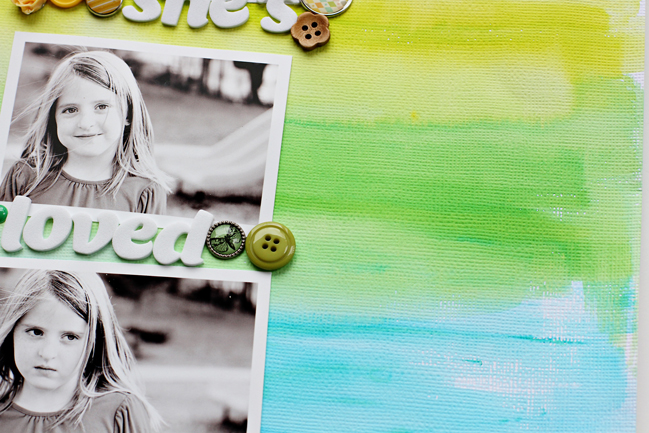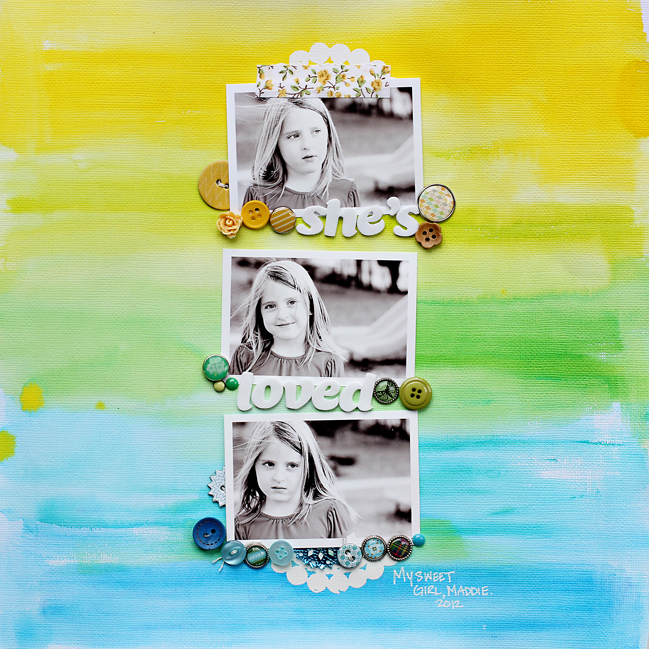 Paint
I am no watercolor expert. Actually, watercolors are hard for me, so I decided to try painting with mists. Hello! This is fun! Once I decided it was just another way to use mists, the "watercolor" look became easy for me. How to do it? Well, have a wet paint brush and dip it into your mist and then just paint it on! Mists like Dylusions and Heidi Swapp Color Shine are both reactive to water, so by adding a little extra water they are easy to blend and even out. This is just another fun way to customize your pages and be really creative.
There are so many ways to use spray mists. I hope you are inspired to try a new way to use this product. Do not be afraid of the mess! Wear an apron and play. Thanks Shimelle for letting me be here today! Bye!


Corrie Jones lives with her husband and three active daughters in the suburbs of Atlanta where she spends a considerable amount of time playing a taxi driver and trying to stay cool in the heat. She has been scrapbooking since 2009 and has found that it forces her to remember how amazing this life and world are, even when things aren't happy and perfect. Beside scrapbooking, Corrie enjoys photographing her kids, reading on the beach, and eating sushi with friends.
Corrie enjoys being on design teams and can currently be found over at Two Peas in a Bucket as a part of the Garden Girl team or on her blog, You, Me & Crazy.





Read more about:
14 February 2013

Next post: Vellum Stamping: a Scrapbooking Tutorial by Jill Cornell
Previous post: Sketch to Card Making:: Using Rub Ons by Julie Campbell