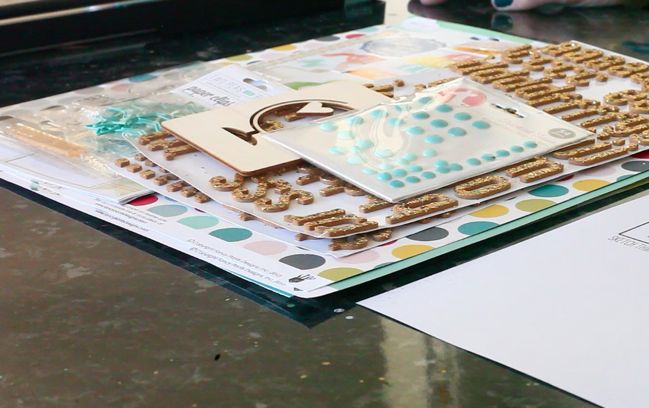 Two videos in two days? It's a start, at any rate. If you're not off watching Doctor Who, you can watch a bit of Sketch to Scrapbook Page craftiness! (It's also acceptable to watch this after The Doctor saves all space and time yet again. I'll allow it. Just the once.)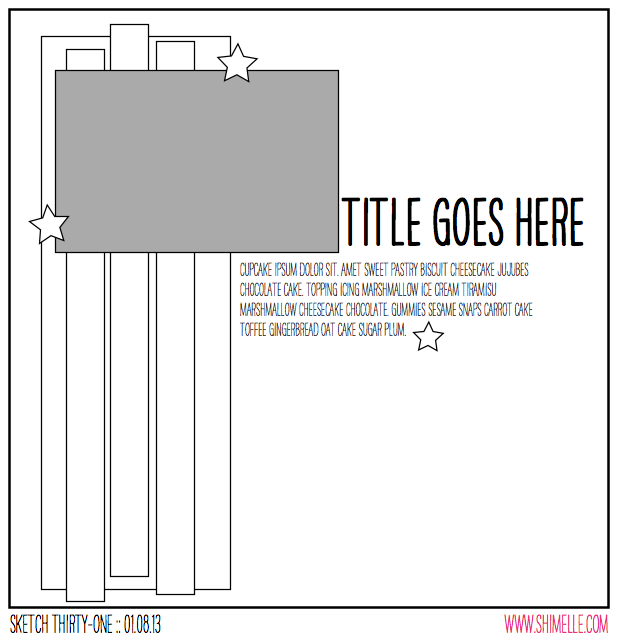 Sketch thirty-one is designed for a single landscape photo (most likely a 4×6 print, but other sizes could work easily) and has substantial space for writing too. The vertical border strips beneath the photo can be paper, tape, ribbon, die-cuts, fancied up with a border punch, or whatever you fancy really.

I know the calendar will argue with me, but the supplies for this page are from the August Best of Both Worlds kit. (I said it's a start!) Everything is back in stock with the exception of the aqua star paperclips, should you fancy anything for your own crafting.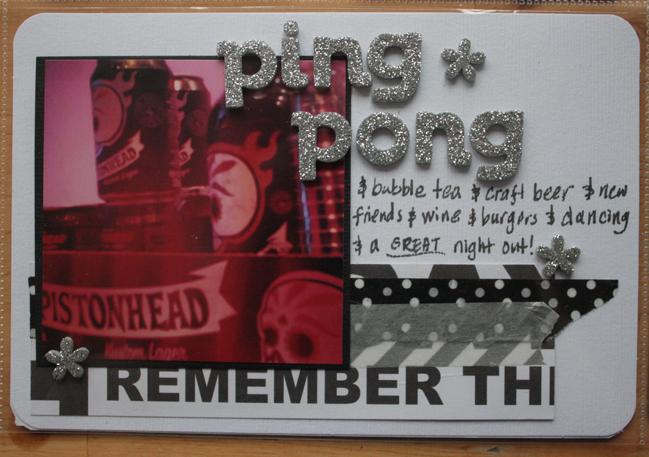 For a second look at this sketch, please welcome Laura Kate with her interpretation adapted to a page in her Project Life album.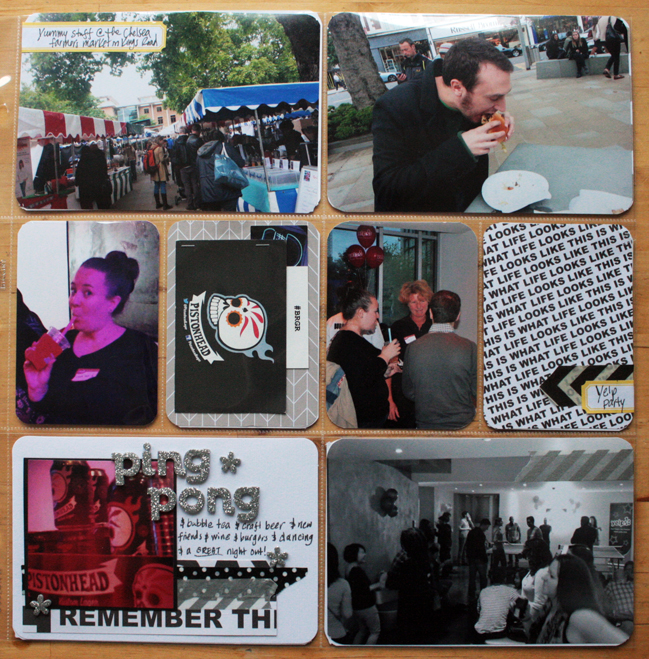 To me, this sketch seemed like it would best fit in a single pocket rather than across a whole pre-divided page. Adapting a 12×12 square sketch to a 4×6 rectangular might seem weird, but I often have little square Instagram photos and the ways I add them in have gotten a bit samey. As you can see, I turned the sketch a bit to aid in the horizontal flow of the card and worked with the b/w theme already in my PL spread to document a fun event we attended that made up the bulk of this PL page (using a great shot of the drinks snapped by my husband!). It was a bit of a challenge to figure out how to make this sketch work, but I really love the end result!
| | |
| --- | --- |
| Laura Kate is a teacher, crafter, ex-pat, erstwhile musician, kitchen dabbler & lover of Blythe dolls. A scrapbooker since 1993 – starting with an awesome Lisa Frank album – she writes about all her exploits on her blog, tries her hand at designing some products, and occasionally remembers to update her Etsy shop with her doll fashion creations. Laura Kate lives in London with her husband and 4 fancy goldfish. | |
Now it's your turn. I'd love to see you you interpret this sketch with your own style and stories. As always, this sketch is just for fun and everyone is welcome.


Read more about: sketch-of-the-week best-of-both-worlds-kit
23 November 2013

Next post: Sign up now for Journal your Christmas 2013!
Previous post: Gardeners' Digest Scrapbooking Blog Hop (November 2013)