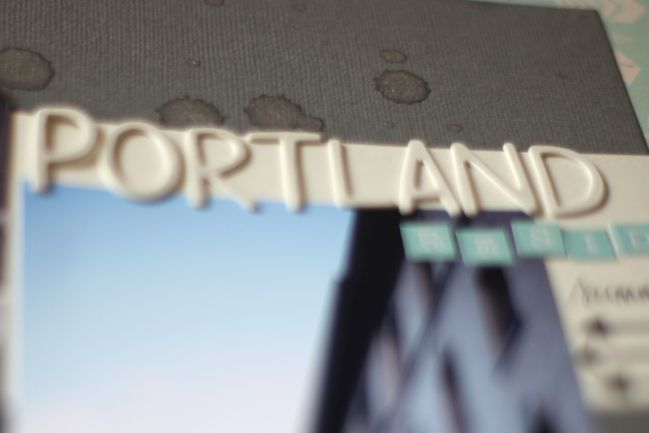 There have been a few requests in both directions lately – some for simpler pages, some for more embellished examples. It's a good challenge and I like trying a little bit from each direction to keep things feeling fresh. This may be the most minimal page I've done in quite a while, and it only uses one sheet of patterned paper. It might be necessary for someone to take my pulse and check that I'm okay, really.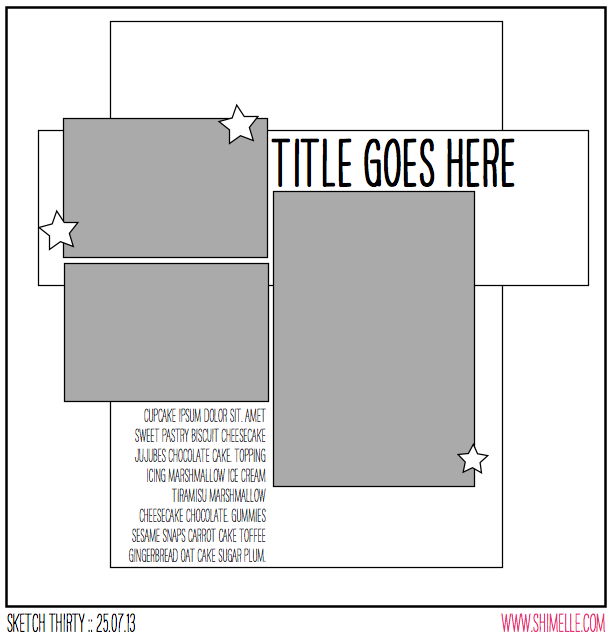 Mixing landscape and portrait photos on the same page is one of my biggest design challenges, as I just prefer all the same direction really! But there are a few ways to include both in a design I still like, and balancing two smaller prints with one larger print falls in that category. I used one 4×6 portrait and two 2×3 landscapes, but there is room to adjust that to suit your pictures.

The supplies for this page come from the July Best of Both Worlds kit, then there is a bit of grey and cream cardstock and silver mist.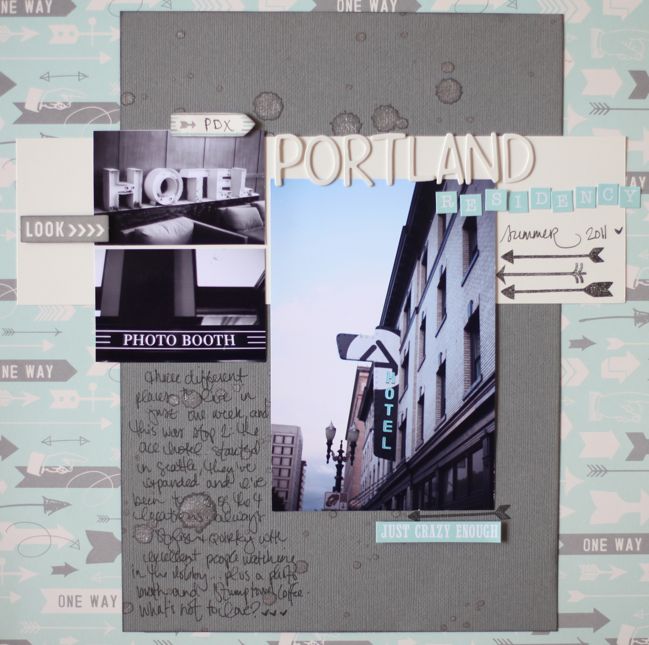 I will admit my temptation would have been to work the opposite way around with these papers: the patterned paper and the grey cardstock flipped so the background was the solid. But since the last few pages I've done on solid cardstock backgrounds have seemed finished to me until I trimmed them a bit and matted them with a contrasting pattern, it seemed worth a shot to try it the other way around, especially since this sketch called for the mist on the smaller block of paper. Which way would you be tempted to try?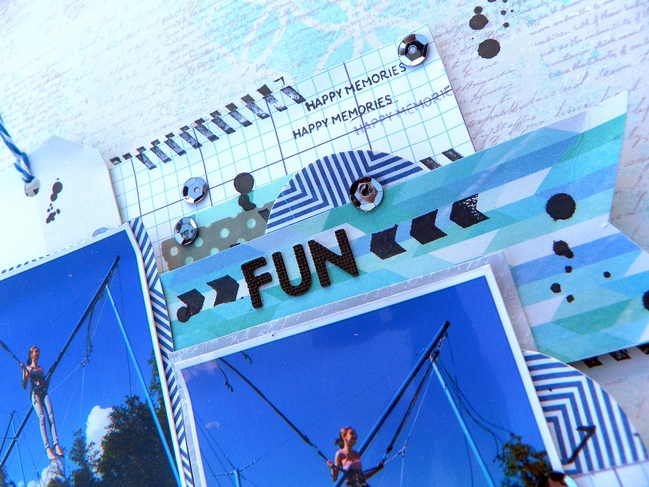 For a second look at this sketch, Asia takes a turn with square photos in this design. Asia's work is so beautiful, and I certainly wish I had an ounce of this creative fluidity at her age!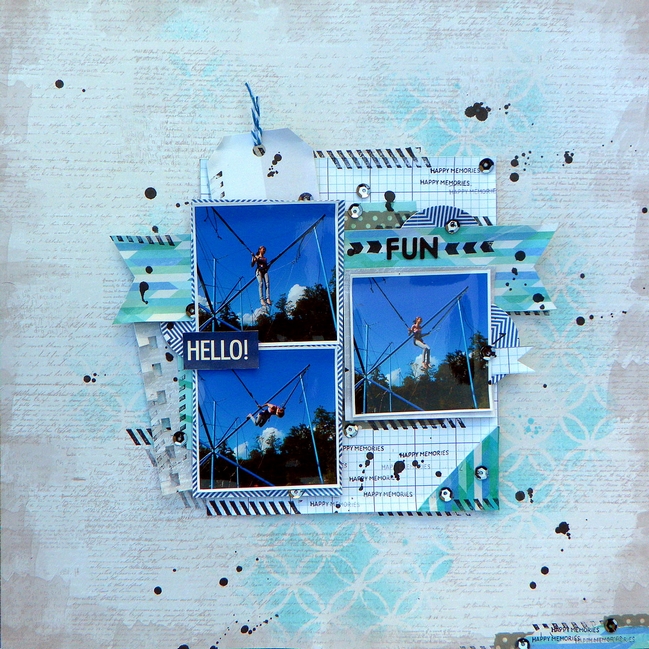 I really like creating with sketches. Shimelle's sketch is great, but it isn't my usual type of design – I seldom make layouts with multiple photos. But I like it! I interpreted this sketch to my own style by taking it to a smaller scale. I chose the photo first, then I dug through my papers and chose these in a sky blue colour. I also added some grey papers. On the background paper, I used a mask and blue Glimmer Mist. I thought that working with three photographs will be a little difficult, but creation process was very fast and fun! At the end I splashed the page with black ink and added sequins to finish.. Voilà!
| | |
| --- | --- |
| Asia lives in Poland. She is 17 and attends high school. In the scrap world she uses her nickname Po prostu Asia. She started scrapbooking in 2011 and now is addicted to scrapbooking! Asia creates everything, but she totally loves layouts. She is a DT member of CraftFun and Scrapki. You can find Asia at her blog or on Facebook . | |
Now it's your turn! I'd love to see how you interpret this sketch.


Read more about: best-of-both-worlds-kit sketch-of-the-week
04 August 2013

Next post: Embrace the White Space:: A Scrapbooking Tutorial by Els Bestamped
Previous post: Sketch to Scrapbook Page :: A gathering in 3x4