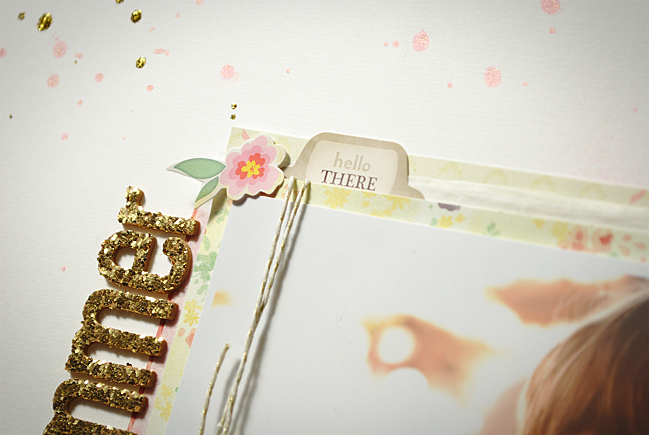 Not all of my layouts are as bare as the ones I'm showing you here today, but I often do love a good amount of white space on my layouts. Simplicity might be one of my trademarks when it comes to scrapbooking. As much as I am addicted to patterned papers and all of those beautiful embellishments out there, I love it even more when my picture is the center of attention on my work. Even though some picture are more catchy than others, scrapbooking for me is all about the photos, and the stories they tell. And so, especially for those few of my favorite photos, I carefully attend to making them shine. The use of white space is one of my ways to do that.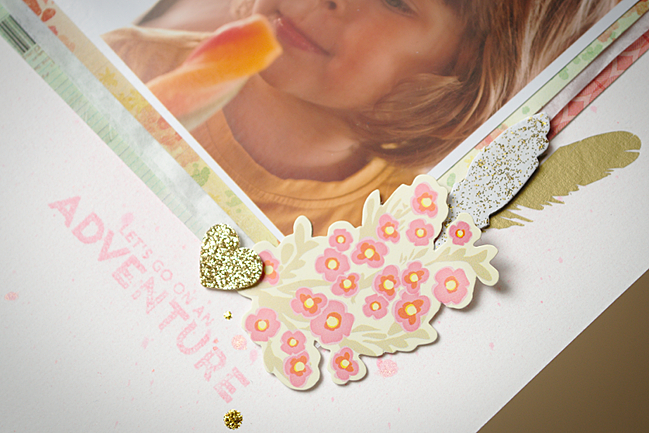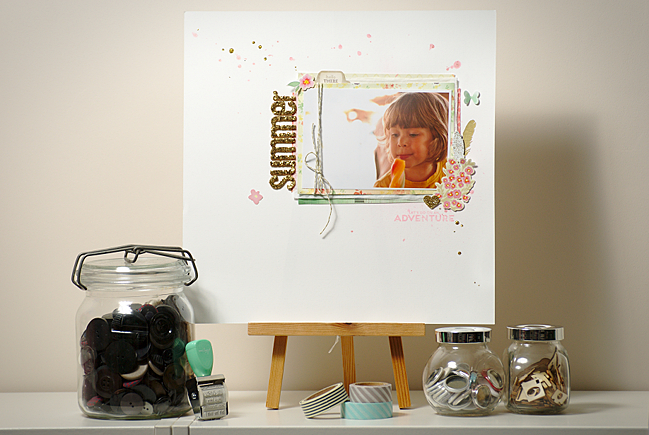 All you need is a picture and some carefully placed pieces of patterned papers and/or embellishments. I tend to keep everything rather close to the picture. Small clusters of embellishments then guide your eyes across the focal point.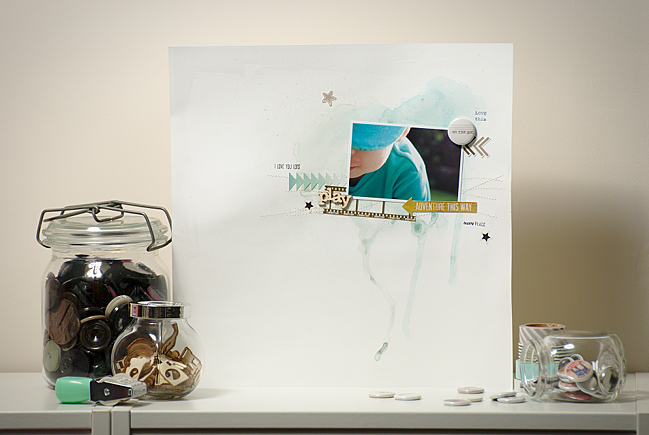 White space of course doesn't have to be white per se. You can add some ink splatters or glitter to the background. For this layout of my little man, I applied a layer of gesso to the background. This gives my cardstock some extra protection against the moisture of the watercolor behind the picture. But it also adds some texture to the background which gives it a more interest than just a plane white background, if you don't want to go too clean and simple.
I hope I've been able to inspire you to try and embrace a bit of simplicity every now and then by leaving some white space on your pages.
| | |
| --- | --- |
| Els lives with her husband and two children in a small town in Belgium. She started papercrafting a few years back, shortly after becoming a mom for the first time. She first dabbled into cardmaking, but shortly after made her way into scrapbooking as well, searching for a way to document all those family memories. The past two years she served in the design team for BasicGrey, Scrapperin and Scrap365 magazine amongst others. Els gives workshops a few times a year, and has also been teaching an online class. You can pay her a visit at her blog, or follow her on Instagram, Twitter, or Facebook . | |

Read more about:
06 August 2013

Next post: Two Tutorials :: Floral Headbands and Paper Pinwheels
Previous post: Sketch to Scrapbook Page :: A design for landscape and portrait photos