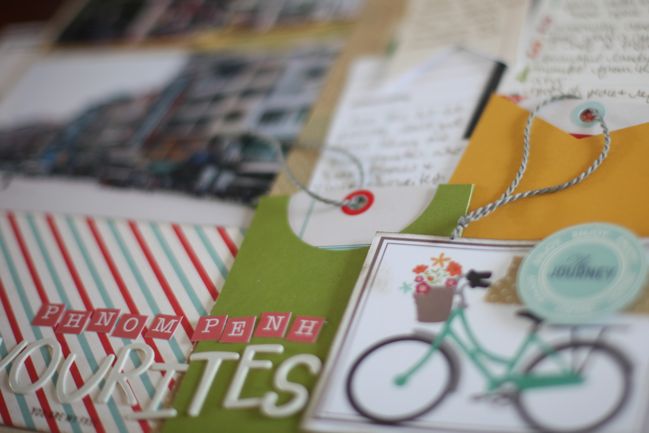 There is not much left of that June kit at this point, so it's time to crack on with July! Jury's kit is very paper-based, and my plan includes lots of embellishment to be made from stamps and punched paper. Out of curiosity, how many of your punches do you use frequently? I have four or so that I must use twenty times more often than the rest. We'll come back to that thought later this weekend.

Of all the Sketch to Scrapbook Page videos, this one is the most popular on YouTube. This is still a design I love, especially for highlight style journaling, so it seemed high time to start with this design again.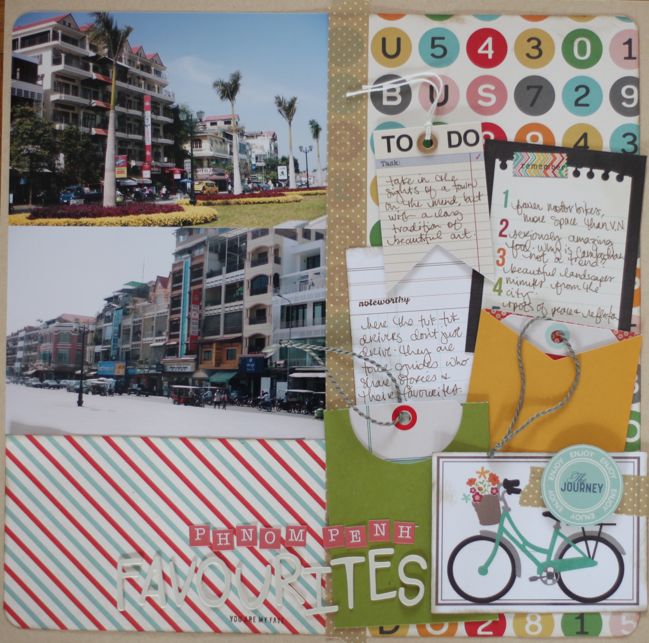 This page is made with a mix of supplies from the June and July kits, plus a sheet of kraft cardstock since it's for the backpacking album. The combination of journaling cards and tags in pockets works well for putting the more detailed part of the story out of view. Not something that is useful on every page, but in this case it was just right.
You can take this challenge in either of two directions: if you like this design, go ahead and give it a whirl with your own photos. Or if you prefer, select one of your favourite pages from your own albums and return to that design you love. Upload your project to your blog or a scrapbooking gallery and share a link here. Happy scrapping!

Read more about: best-of-both-worlds-kit
03 August 2013

Next post: Scrapbooking on the vertical
Previous post: Scrapbooking in triplicate