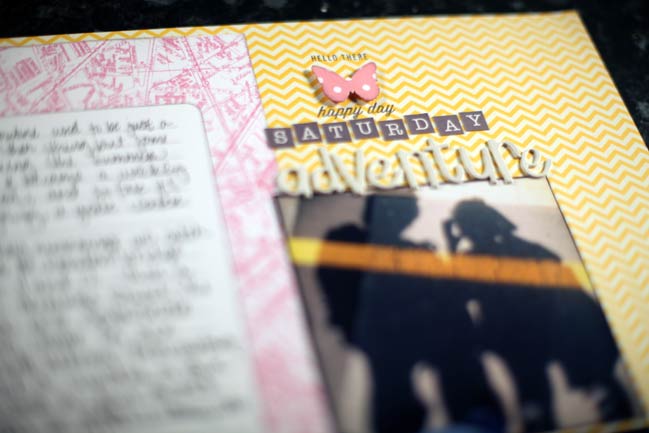 Looks like the next video is taking a million years to upload, so I'm rearranging and renumbering the challenges to make sure you're not just twiddling your thumbs on this fine Saturday evening. New videos tomorrow then, assuming that 'million years' is the hyperbole I meant it to be!
The July kit isn't just different in terms of being very papery: it's also the kit that has border strips and 6×12 journaling boxes as the cut-apart sheets rather than the usual 3×4 and 4×6. Once I started cutting all those papers, I realised there was so much potential to work in either the vertical or the horizontal on these pages. Obviously there is always that potential! But certain designs emphasise one or the other, and T and L shapes actually manage to emphasise both. It's something that can be carried through the embellishment for some simple little details.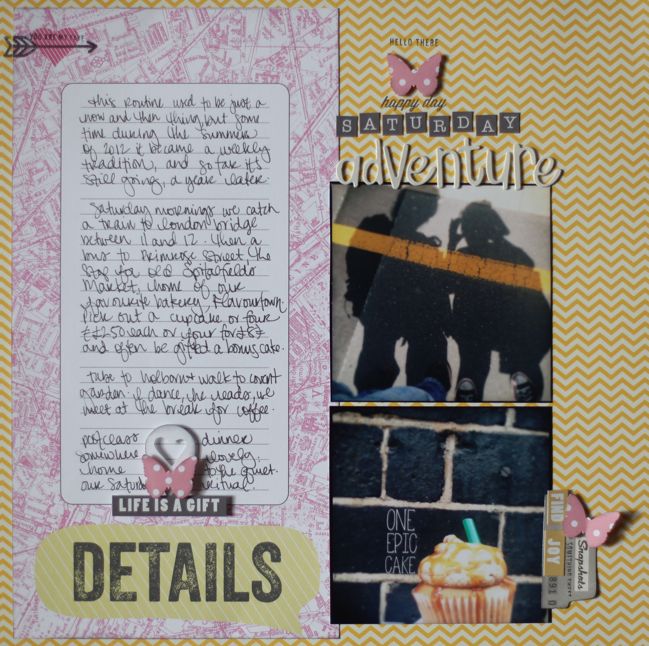 The tall journaling box starts that emphasis on the vertical. Stacking the photos so they are lined up and straight repeats that. Placing the title on top of that and keeping it the same maximum width continues the vertical design. Even that little file tab at the bottom right ends up reading as vertical when it's turned on its side. In fact the other two embellishment areas are also stacked on the vertical: a die-cut geotag and a butterfly stacked vertically on 'top' of a shelf created by the horizontal word sticker; stamped phrases and another butterfly perched atop the letters of the title. Just keep building up in that vertical line and those small embellishments will balance well with the large elements of the page.
Your challenge is to create a project that emphasises the vertical. You can choose any design that works for you! When you're finished, upload your project to your blog or a scrapbooking gallery, and share a link here!

Read more about: best-of-both-worlds-kit
03 August 2013

Next post: Scrapbooking with your choice of a sketch
Previous post: Scrapbooking with a favourite design