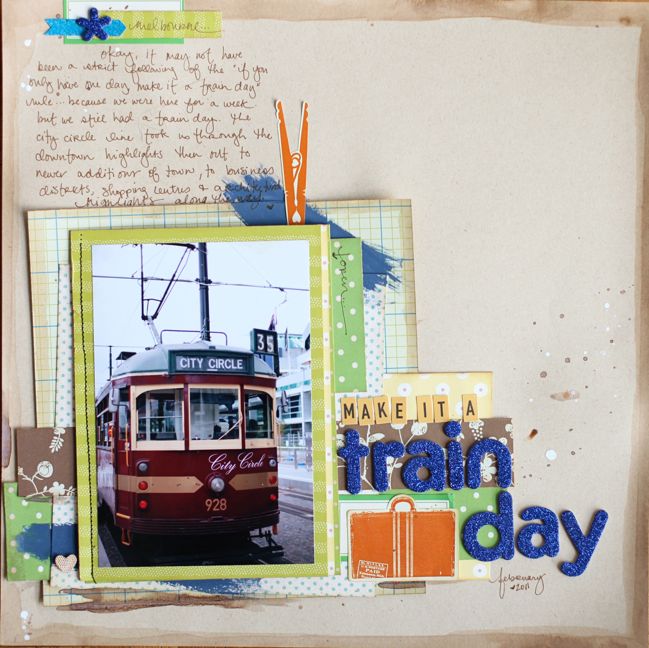 Scraplifting is a pretty simple and useful concept for getting through a creative block or just diving in when you have minimal time to create – look at a completed project you like and take a little or a lot of inspiration from it to make your own page. It works well with galleries and blogs and magazines. But it can also work with your own albums! This layout, for example, is actually a scraplift of this page, which is still one of my favourites in the Sketch to Scrapbook Page series.

This is another design I find myself using time and time again, just with different papers and embellishments. In fact, I use it so much that I devoted an entire prompt to it in Scrapbook Remix, including four different versions made side by side to show just how easy it is to use the same design and not have to worry about it being obvious in your albums at all. Two 4×6 photos on a 12×12 page remains my very favourite ratio of the space.
And now for our guest artist, Laura Craigie, with double the pages, double the fun! (If you just had to finish the ad jingle in your head, I'm very sorry. I'm laughing a little, but I'm very sorry.)

I think sometimes as scrapbookers we feel this pressure to always reinvent the wheel with each new page, which when you think about it, is rather silly. My favourite thing to do when I get stuck in a crafting rut is to pull out a page I've already done and simply scrap lift myself. All the hard work is already done for you, and it just makes the decision process of where to place things so much easier. I chose a page I did a few years ago which I still love to bits. On a side note the entire background, and patterns are from the back of an American Crafts adhesive package, probably not acid free of course, but I still love it. As you can see in my new page I kept the placement of all the elements the same but with different product choices the pages still look unique to themselves. I hope you can see the value in scraplifting yourself and I do hope you play along with this challenge. I'd love to see your finished pages!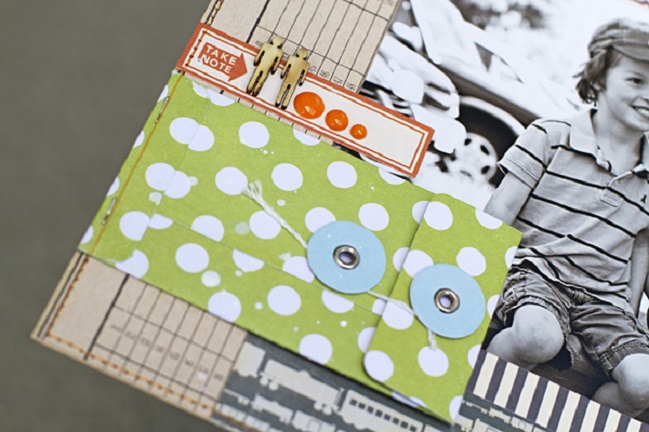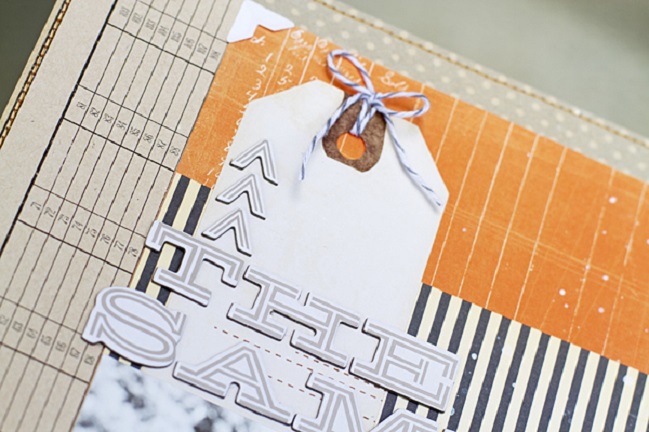 About the Artist
Laura Craigie lives with her husband and three busy boys on the west coast of Canada. She started scrapbooking in 2004 while pregnant with her first son, the rest as they say is history. Laura is proud to design for Pebbles, Fancy Pants Designs, and work as a Garden Girl at Two Peas in a Bucket. She can't quite decide if she's a "Scrapbook making Card maker", or a "Card making Scrapbooker" or if it even matters. Bottom line is she is happy making either and loves nothing more than a quiet evening crafting. You can catch up with Laura on her blog PaperLulu , or on Instagram.
Your sixth challenge is to scraplift yourself! Entries close at the end of next Sunday, the 12th of May. Please check back on the 14th of May to see if you have won a prize.



We'll take a little break now and be back very soon with more NSD fun to keep you busy!

Read more about: inspiration-party
03 May 2013

Next post: Using unexpected supplies on your scrapbook pages
Previous post: Scrapbooking ideas for brads and eyelets