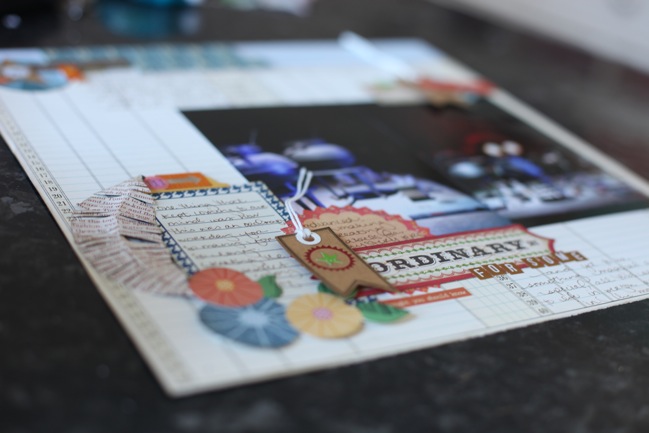 On the twenty-second of every month, we bring you Gardeners' Digest – a blog hop of scrapbooking news from the Garden Girls at Two Peas in a Bucket!

This week, Glitter Girl went on a bit of a longer adventure than usual, with a masterclass in clustered embellishments. You might want to grab a drink first… and maybe a few crafty pieces to play along with this week's forty-two minutes of scrapping tv!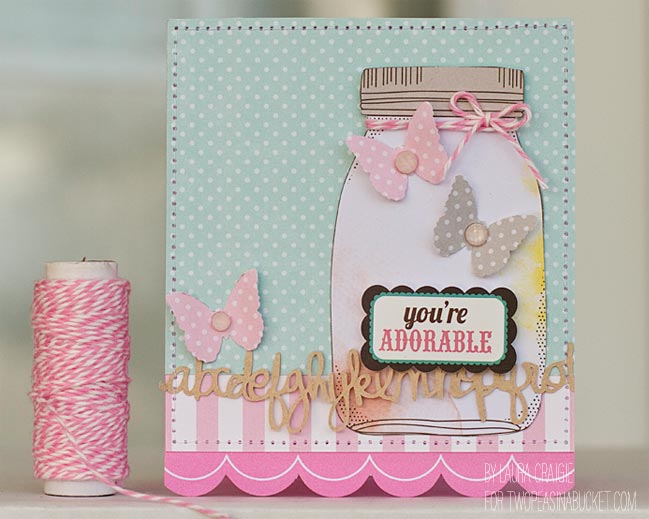 This month I've been loving this look from Laura – I need to stop admiring the mason jar trend and actually put it to use! Fancy a look in my shopping bucket? Right now, it includes Cute Overload stickers from Amy Tangerine's new Ready Set Go collection, This is true happiness stamp by Elle's Studio, Tell Your Story badges (cameras, woodgrain and turquoise? Yes please.), pink polka dot camera washi tape (perfection!) and the classic label stickers from October Afternoon in a new all black edition.
How about a shopping spree? This month's Gardeners' Digest giveaway is Two Peas shopping money! For every hundred comments, the prize goes up by $10. Ten bucks for the first hundred comments… then twenty, thirty, forty. You can only comment once and you have until the end of next Thursday. If there are lots and lots of comments, that prize pot might make it up to a $100 shopping spree perhaps! You might want to tell a friend.
Now, once you've left that comment, remember to click on over to the next Garden Girl. Your next stop is the lovely Laura Craigie, at PaperLuLu, a blog filled with the cutest of handmades. And enjoy the digest posts from all the Garden Girls! You can also catch up with the Two Peas blog for everything happening in Pealand!


Gardeners' Digest is a monthly update from the Garden Girls, the design team at Two Peas in a Bucket. To keep up with the Garden Girls throughout the month, check out the garden gallery, find us on Twitter or subscribe to all our blogs with just a couple clicks.

Read more about: two-peas-in-a-bucket
22 September 2012

Next post: Scrapbooking Giveaway Day
Previous post: Scrapbooking Giveaway Day