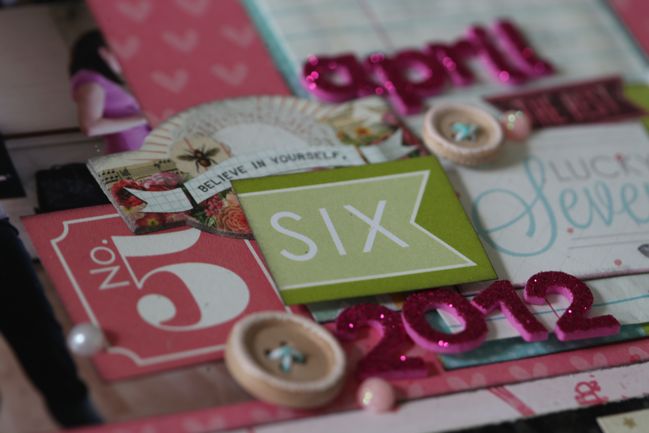 On the twenty-second of every month, we bring you Gardeners' Digest – a blog hop of scrapbooking news from the Garden Girls at Two Peas in a Bucket! Since last month, I've had five different videos at Two Peas: scrapbooking about yourself, making a scrapbook sketch your own, a quick lesson in mixing letter stickers, thoughts on handwriting, and ideas for using your sticker stash.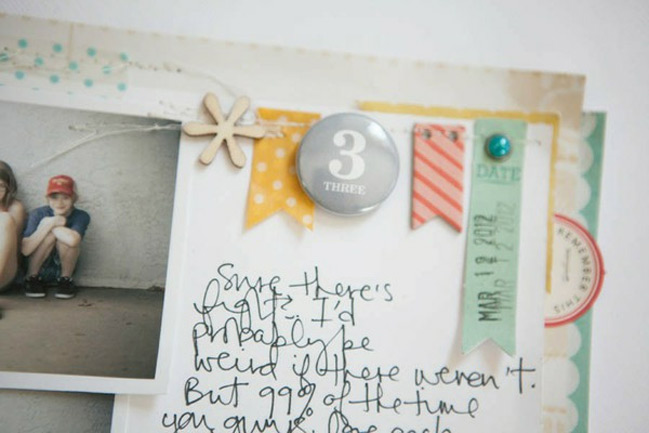 This month we have a brand new face in the garden: Marcy Penner has joined the team and will inspire you with her love of layers and dreamy photos.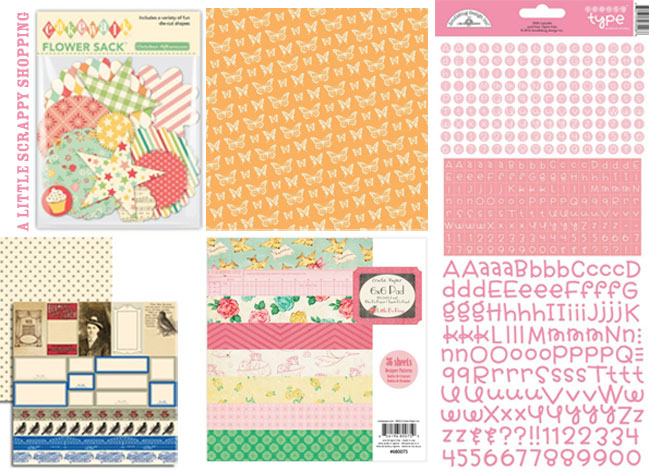 This month my shopping basket has been filled with spring and summer colours, and I love that the good releases just keep coming this year.  (My bank balance may not share my enthusiasm.) I just placed a new order with Two Peas this week and it includes October Afternoon Cakewalk, Studio Calico Heyday, Jenni Bowlin Wren, Crate Little Bo Peep and new Doodlebug letter sticker sets.  Have you been scrap shopping this month? What collections have caught your eye?
This month I've been loving Amy Heller's workshop on colour so much that I'm going to buy a seat in class for one of you who comments today, making today's prize a $25 value.  To enter, just leave a comment on this post! Entries close at the end of next Thursday, UK time, and the winner will be announced on Friday.
Now, once you've left that comment, remember to click on over to the next Garden Girl. Your next stop is the positively lovely Julie, a blog filled with stamping beauty. And enjoy the digest posts from all the Garden Girls!


Gardeners' Digest is a monthly update from the Garden Girls, the design team at Two Peas in a Bucket. To keep up with the Garden Girls throughout the month, check out the garden gallery, find us on Twitter or subscribe to all our blogs with just a couple clicks.

Read more about: two-peas-in-a-bucket
22 June 2012

Next post: Cover to Cover Online Scrapbooking Class :: Now Self Paced
Previous post: Glitter Girl and the sticky sticker situation (scrapbooking video)