Oh I do love a good patterned paper that can be cut into pieces and used for pretty much anything. Like the dreamy days paper in the Dear Lizzy Neapolitan collection, which has plenty of little Polaroid-style frames, each with something different in the centre. There are also a few in the chipboard pack, but with the sheet of paper there are so many just for the sheet of a single piece of paper, so that wins my vote. So when American Crafts asked me to come up with a way to use one of their products for a series of different handmade cards, they probably expected me to pick a pack of embellishments or a 6×6 paper pad or a sticker book. Instead I chose that single sheet of paper. Whatever works, right?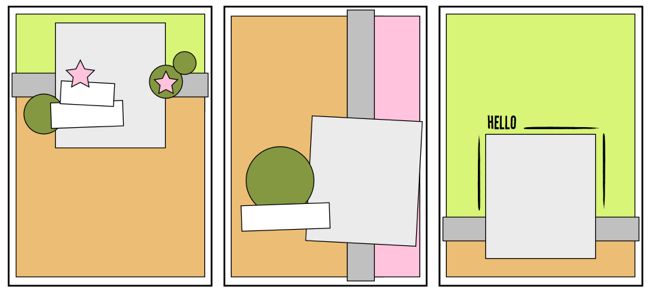 Here's my answer to three cards that would be similar in design but each unique: each one uses that not-quite-a-square rectangle as a central feature, then has a different arrangement of other papers and embellishments. I used Neapolitan for all these cards, but you could certainly use the same sketches with plenty of other collections.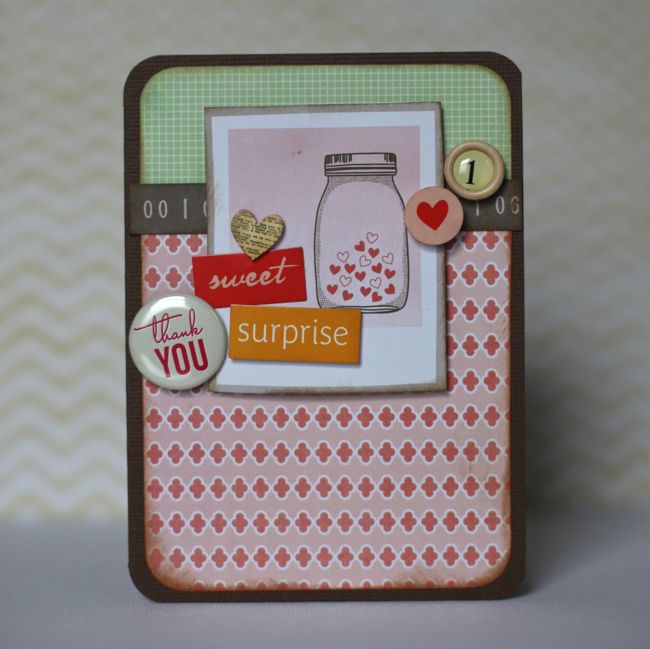 For this one, the repetition of circle embellishments, plus some little heart motifs and word blocks. If you like the idea of more scattered-yet-small embellishments, you might like this post from May Flaum, by the way. She uses sequins and I'm looking forward to giving her tips a try.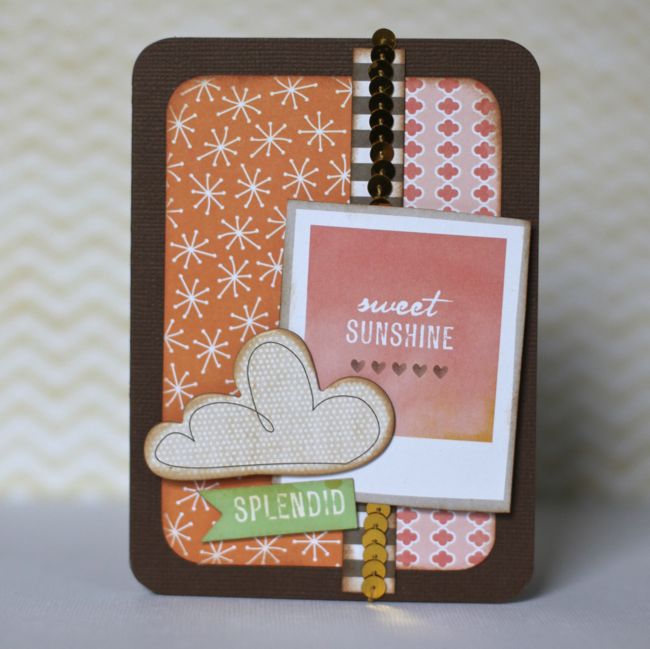 Speaking of sequins! These come on the ribbon card in the Neapolitan collection. And a chipboard piece adds texture and dimension. Plus this card is a flash to create, so a great sketch to keep handy for emergency cards!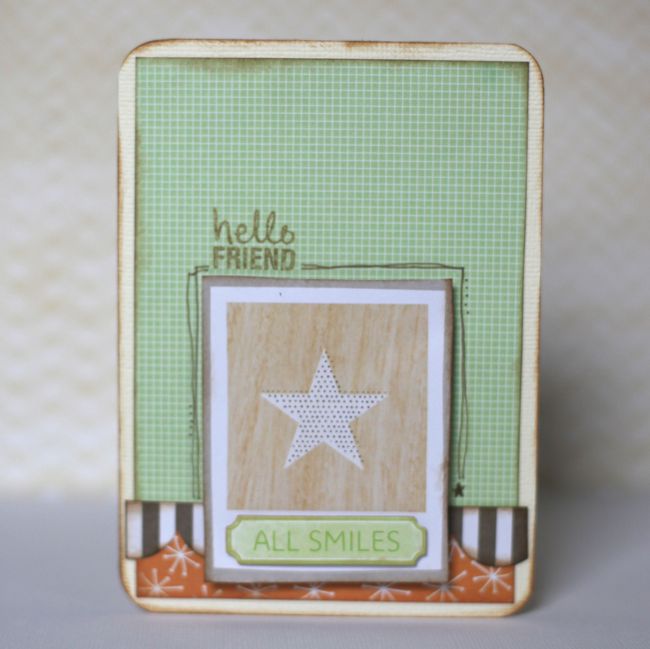 And something a bit more plain that can be easily worked to be more masculine than the other two or just less embellished for a recipient who is a bit no-nonsense! That greeting stamp is from one of the Amy Tangerine collections and works great for non-specific cards.
Any favourite cards you've made recently? Or do you have a patterned paper you love cutting into pieces to make all sorts of goodies? I'd love to hear!
xlovesx

Read more about: american-crafts
11 June 2012

Next post: So inspired by your challenges
Previous post: My Scrapbooking Lunchbox