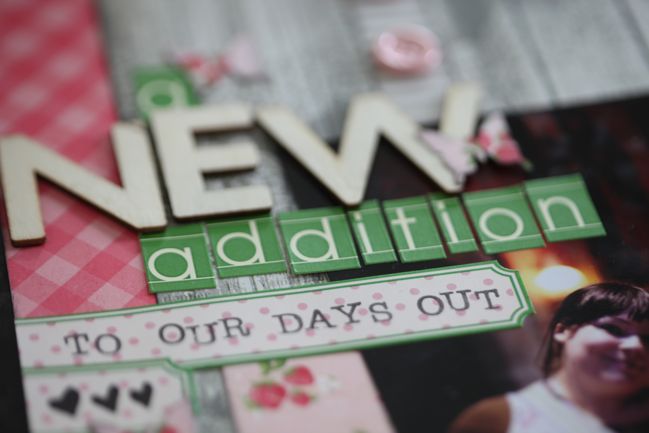 Right now, I'm working away on new projects. Working on a new class for the summer, with a focus on getting the most from your stash. Working on a seriously big challenge with Studio Calico that involves killing all five kits for July. Working on making CHA Summer possible with London airfares to anywhere a bit crazy for this summer like no other. Working on finishing as much video as possible before the games actually arrive, since there will be loud speakers right outside my window.
So that might be enough work to keep me busy pretty much every moment of every day, but it is a fabulous kind of work and as we reach this halfway point of twenty-twelve, I'm thinking it's a pretty fabulous year indeed. (Also: HALFWAY? What is going on, people?)
While I'm busy cutting and pasting and filming for things to come, there are a few smaller groups of people taking up some challenges with existing classes now available in a self-paced format, so now seems as good a time as any to let you in on that in case something strikes your fancy. It can be great to start with a few other people joining in at the same time, though truly any class can be taken at any time so you can fit it in your schedule.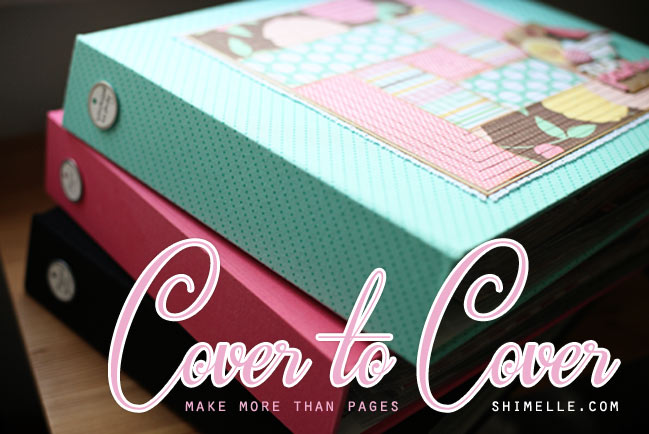 Cover to Cover is the class we just finished, but it can be taken at any time. This is a philosophy class rather than a layout class, but many of the participants found themselves scrapping more than ever before! If you have pages in stacks or just randomly in an album but you wish you could hand a guest an album with confidence and have them understand and appreciate your work even if they don't really know about scrapbooking, then this is the class for you. It's all about putting the book back in scrapbooking. This course includes 25 pdfs, four exclusive video episodes and access to a few videos from other courses that are also relevant to the discussion. Click here to sign up for some serious album system stuff!
Pretty Paper Party is just what you want if you love paper and collect paper but want some new ideas for actually using all that paper to scrapbook and craft. You'll get project ideas and tutorials from me and a team of special guests, including 25 pdfs and five exclusive videos. Click here to sign up for all that paper goodness.

True Stories is one of the projects dearest to my heart. It's all about writing – or journaling – for scrapbookers. All different ways to approach writing, get your message written down and enjoy the creativity of words. I'm joined by guest scrappers and special guest Relly Annett-Baker, who happens to be a writing professional by day and scrapbooker by night. I love this class, and the pages I created for these prompts are still some of my very favourites in terms of both storytelling and design. Click here to join in some no-fear word-smithery.
Blogging for Scrapbookers actually has two parts – the original class and the more advanced sequel. We start with the basics of getting a blog set up and making it look how you like then we move on to why blogging can be so useful for scrapbookers and how you can use the two things together. The class content covers all sorts of topics for interesting blog posts for scrapbookers to write from their own perspective, and in the advanced class we look more at growing your readership and even making some money, if that's the sort of thing you would like to do. The class content can be used with any blog system, so you can blog on your own set-up or Blogger, Typepad, Squarespace, Wordpress or anything else. Ali Edwards recently featured this class on her blog – thanks Ali!
Love your Pictures, Love your Pages is my answer to scrappers who say they are most inspired to scrapbook their best photos, but are not interested in photo courses that are intimidating, technical or expensive. I love to scrap those winning shots but I always prefer to enjoy the experience more than think about technical stuff, so I've had to adopt some strategies to find a happy medium for me, and that's what we explore in this class: how to get photos that are so much fun to scrapbook and then lots of ideas for how to scrapbook with those pictures. This is a summer favourite since it's so much easier to get out and scrapbook when the light is there, the weather is warmer and the days are long. Click here to join the camera + paper experience.
The Hitchhiker's Guide to Scrapbooking is slightly different in that it's set up to always be self-paced, while all these other classes started with a daily format. If you want to scrapbook more efficiently (at home or away), use the paper and embellishments you buy (rather than just collecting them) or get a really intense dose of my scrapbooking style, then this is the workshop you'll love. It's a book + video format, broken into five chapters (all printable) and five accompanying videos. Each video reviews the concepts of that chapter plus shows you one layout from that chapter in a start-to-finish process. I'm also working on a little something new that will be added to that class soon, but I don't have an exact date just yet so I'll fill you in on that when it goes live. Of course everyone who has signed up to the workshop – at any time – will get access to that! Click here to become a Hitchhiker!
There you go: plenty of options for different kinds of scrapbooking workshops, and you can take any of them on your own schedule at any time. Grab a friend (or post on your blog or a message board to find a new friend) to join you if you think you'll stick with things a bit more with someone to talk to through the process, and of course you can email me about anything in any class any time if you want to chat something over in more detail. Take your pick… and I'll get back to work on that new stash-busting class for summer!
As always, a very very big thank you to all who take my classes and make all this possible. Thank you thank you thank you, indeed.
xlovesx

Read more about:
22 June 2012

Next post: Scrapbooking Giveaway Day
Previous post: Gardeners' Digest scrapbooking blog hop (June 2012)