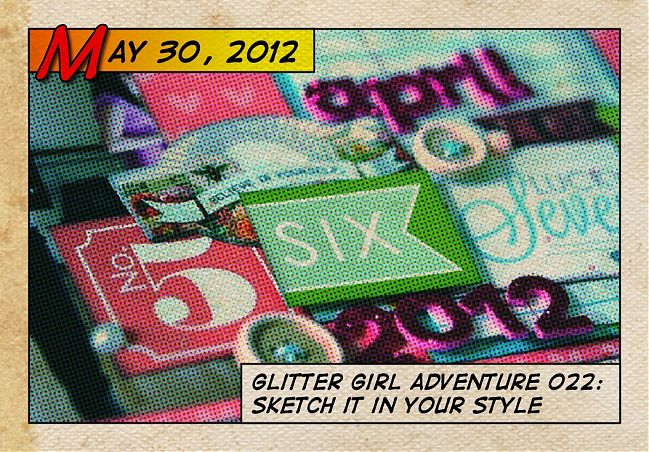 Class content ©twopeasinabucket.com.
You know that big giveaway that closed yesterday? Scroll down to the end of this post for the winner!
This week one of the topics up for the discussion on the general scrapbooking message board was whether it was considered 'cheating' to use a sketch for your scrapbook page. Glitter Girl says not at all – sketches shared by blogs, magazines and indeed Two Peas itself – are there to be useful for you so that's their entire purpose. And of course the resulting page can become true to your style when you take care to add to, subtract from or otherwise edit the sketch from its original form to what is most suitable for your scrapping.
You can find a full shopping list for everything featured in this video here. On that page you'll also find links to three free resources for sketches at Two Peas – Kelly Purkey's Super Sketches (12 lessons of a sketch plus different interpretations), Jen Gallacher's Stretch your Sketch (12 lessons with videos showcasing different ways to adapt sketches to your needs) and the archive of sketch challenges (including the current challenge with a sketch by Amy Heller).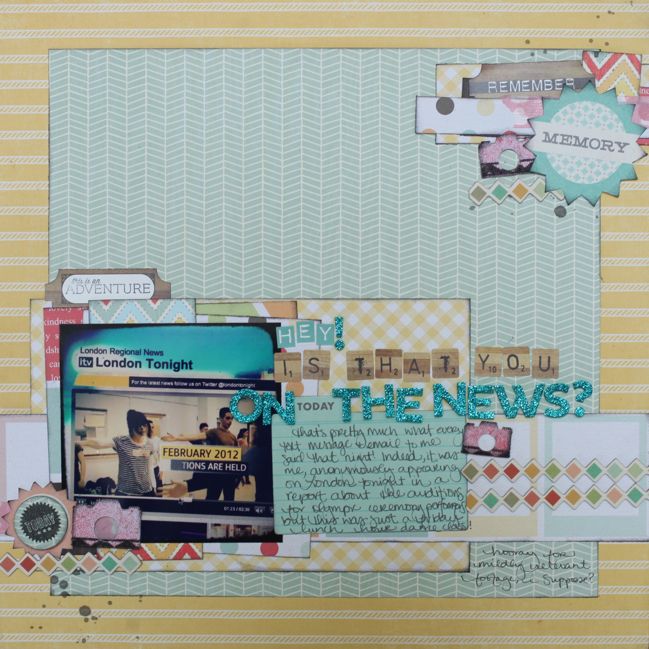 This page started with a sketch by Kelly Purkey (here), and this was a sketch in the style I tend to imagine in my mind – the sketch gives just a general idea, then you can add what you like as you go. I love sketches that have plenty of room for that reinterpretation – I prefer more open space on the sketch than everything to be determined exactly from the beginning.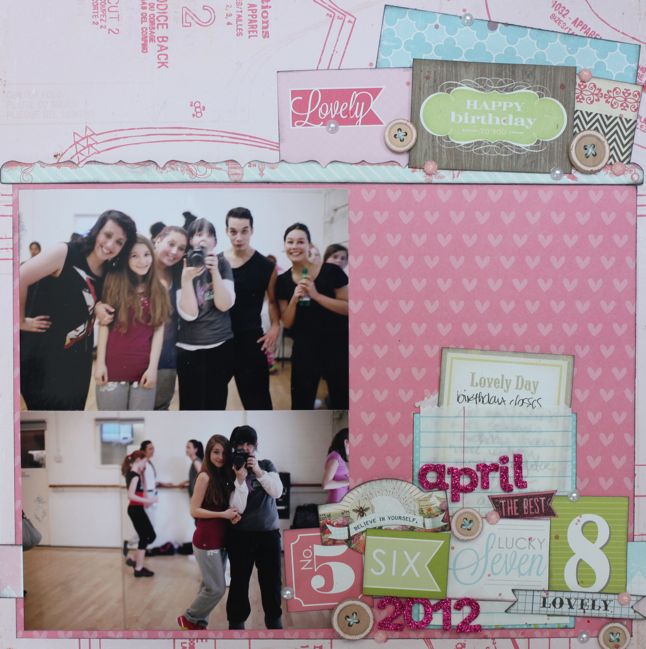 This page started with a sketch by Jen Gallacher (here) and this one was not a sketch I would normally pick, as it fills the page more and includes a lot of photos, including a bunch of smaller prints. But sketches can be interpreted in your own style, of course! I swapped six small photos for one 4×6 photo of six people and replaced an additional two photos with a pocket for writing.
This week Glitter Girl challenges you to create a page inspired by either of the two sketches and share it in the Two Peas gallery. You can also leave a link in the comments here if you like.
Onward, covered in glitter, my dear scrapbookers!

The Adventures of Glitter Girl is a weekly series on Two Peas in a Bucket, and goes live every Wednesday. I'll share each adventure here shortly after that. I hope you enjoy her quests for crafting happiness, and if you ever have a scrapbooking dilemma yourself, you can always call her to action on the message board.
Gardeners' Digest Giveaway Winner!
Thanks so much for all your entries into the big giveaway – we had just over five hundred at the closing time, so that means our winner gets $10 to spend at Two Peas, the exclusive Oh Happy Day stamp set by Studio Calico and Hero Arts, five rolls of washi tape and the Pieces of Me Studio Calico kit! That's a bunch of stuff! And here's our lucky lady:



And her goodies are on their way!

Read more about: adventures-of-glitter-girl two-peas-in-a-bucket
30 May 2012

Next post: Scrapbooking Giveaway Day
Previous post: DIY Jubilee Party Dress