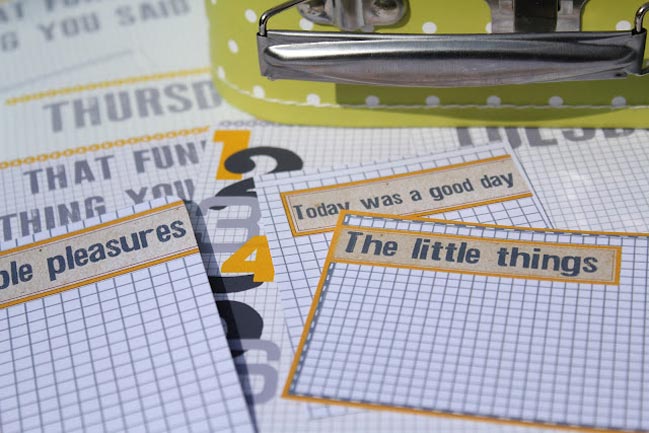 There are so many things about Project Life that have had an impact on the scrapbooking industry this year, but one that has made me smile is the new surge in scrappers considering printable options for their albums. All sorts of different journaling cards and photo backings and other things to make pages attractive while remaining affordable, since you can use them plenty of times. Very cool. And extra affordable is when they are free, right?
I may have a little something for you in that case.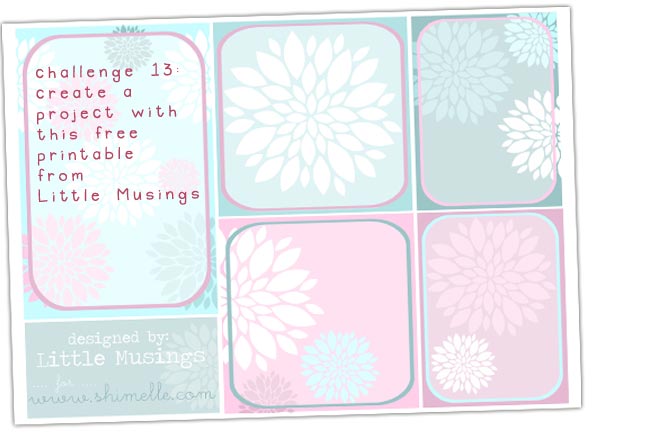 Click to download the free printable.
This challenge is that simple: download this free printable designed by Little Musings and use it on a project of your choice – traditional scrapbook page, something digital, your Project Life album, a card, whatever you fancy. It's a JPG file so you can print it exactly like a photograph – you can add it to your photo library, you can digiscrap with it in Photoshop, you can open it in your word processor and change it to whatever size you want and print from there. All of those options will work.
You might also want to check out the set of cards in the top photo – they are available here, from Little Musings.
To enter this challenge, create your project with the free printable and upload it to your blog or page gallery, then link it up here. Entries close at the end of next weekend.

Read more about: online-scrapbooking-weekend digital-scrapbooking-and-hybrid-scrapbooking
15 April 2012

Next post: New Scrapbooking Class... Early Bird Bargain
Previous post: Where do you scrapbook?