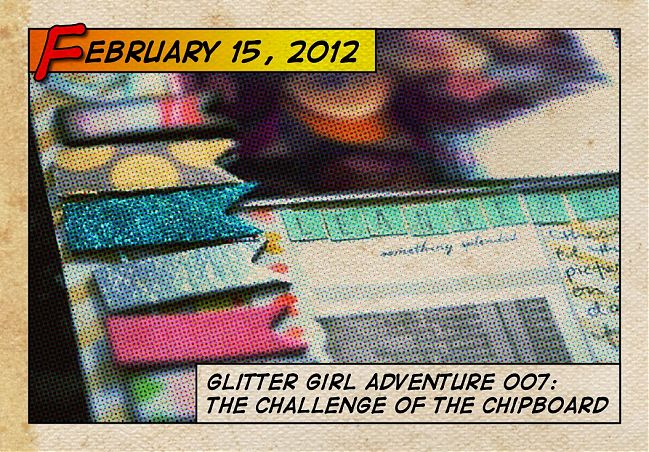 class content ©twopeasinabucket.com.
This week Glitter Girl takes on the challenge of the chipboard – something currently being discussed on the message board here at Two Peas in a Bucket. Her adventure takes her through a quick look at chipboard product options, several different ways to embellish raw chipboard and a scrapbook page using those altered chipboard pieces and the brand new Dear Lizzy Neapolitan collection from American Crafts.
Come along for the adventure, won't you?

If you click through to the project page and scroll down, you'll find plenty of ideas for supplies, including some special sale items.
For more chipboard ideas, check out two more videos from the Two Peas channel:
the chipboard episode from Shannon Tidwell's Products you Love series
and Jamie Sorenson's altering ideas for chipboard embellishments in the Tricks & Treats series.
This week, Glitter Girl challenges you to put some chipboard to work then share the results! Create something to share with the Two Peas community and in your project description, tell us how you got creative with chipboard. Be sure to click the challenge box when you upload a picture to the gallery. You can also leave a link here in the comments to share what you have made.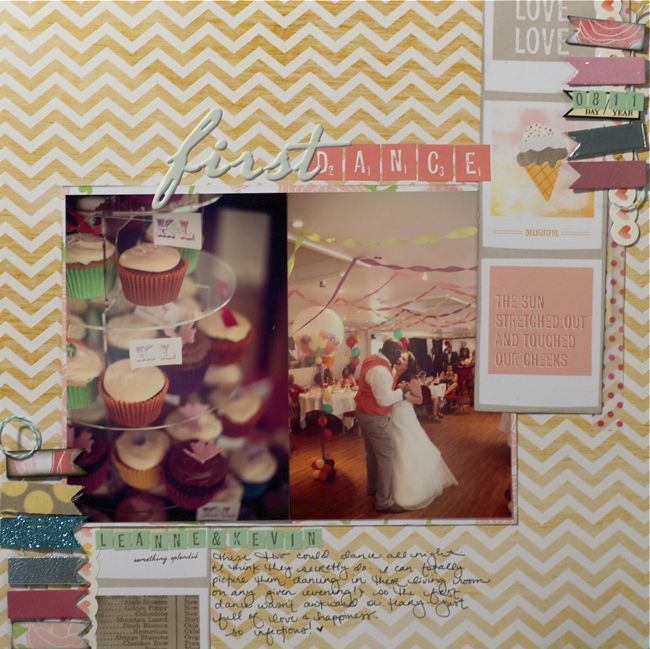 Join us every Wednesday for the Adventures of Glitter Girl, helping the world one crafting dilemma at a time. Each week Glitter Girl joins Two Peas via video to solve a problem posted on the message boards. Don't miss out as she shares project tutorials, product comparisons and technique tips throughout the year.


BONUS CHALLENGE: If you're a fan of the new Dear Lizzy line and already have some in your hands, don't just admire it – get scrapping! Five lucky crafters will win a happy prize pack of American Crafts goodies! To enter, create a project with the new Dear Lizzy Neapolitan collection and upload it to the gallery, being sure to give it at least five relevant tags and three related products, then tick the box for the Dear Lizzy Project Challenge in step four. (You're welcome to tick the box for the Glitter Girl challenge too if you've used both Dear Lizzy and chipboard!)
Onward, covered in glitter, my dear scrapbookers!


The Adventures of Glitter Girl is a weekly series on Two Peas in a Bucket, and goes live every Wednesday. I'll share each adventure here shortly after that. I hope you enjoy her quests for crafting happiness, and if you ever have a scrapbooking dilemma yourself, you can always call her to action on the message board. She's currently looking for a topic for next week. What should it be?

Read more about: adventures-of-glitter-girl two-peas-in-a-bucket
15 February 2012

Next post: Scrapbooking Giveaway Day
Previous post: Scrapbooking Giveaway Day