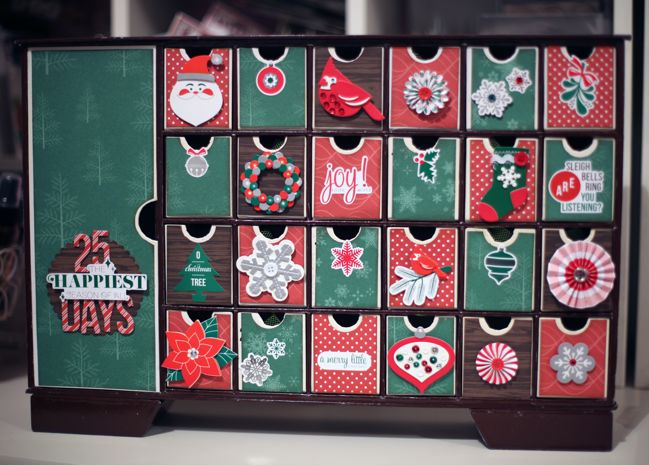 It's the tenth of December? How can that be? But however that happened, it means it is time for 10 Things on the Tenth. For December, I'm going with ten different Christmas crafting projects you can find here in the archives. You're welcome to join in the 10 Things fun with a list of absolutely anything you fancy – as long it is a list of ten. Link us up at the bottom of this post.
1. This Hollyday Advent Calendar is what houses our countdown treats this year.

2. The Christmas recipe box is an older project but so easy to update with your favourite papers and such. That post includes the recipe card printable too.
3. Ornaments made from tiny canvases and digital elements printed onto photo paper make it easy to create a really unique tree.

4. For some simple upcycling, try the fabric scrap advent calendar which is a quick crafty make.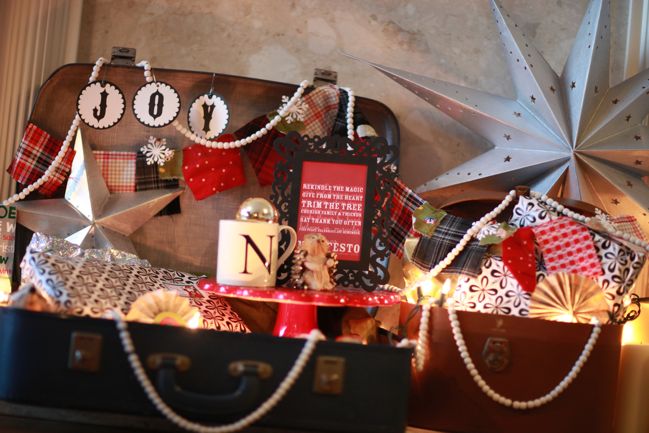 5. Last year we moved our Christmas decorating to a suitcase.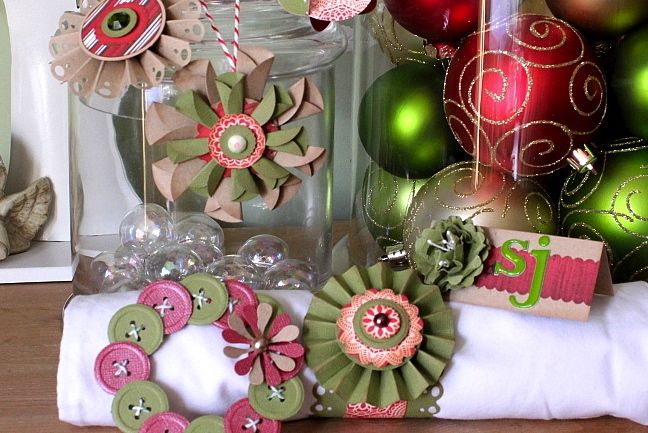 6. SJ shares 5 ideas for punched Christmas decorations in a guest post that is definitely worth a read.
7. Christmas garland to hang around the tree or from a shelf.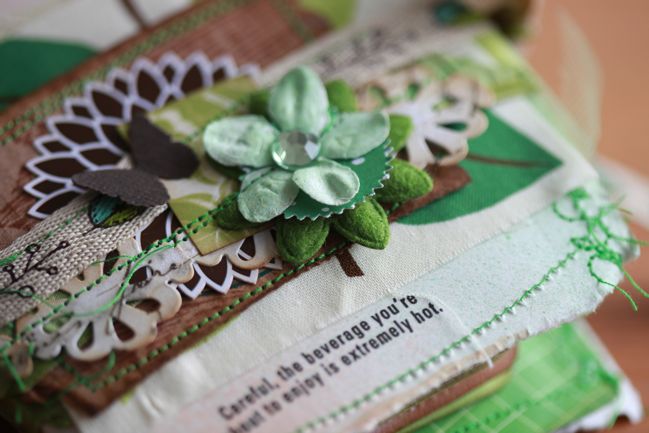 8. This particular coffee cup book isn't Christmas themed but there is a special Christmas themed kit for that here, perfect if you have a love of the red cups this time of year!
9. Speaking of other ideas that could easily be adapted to Christmas, I would love to make a cake with Christmas bunting soon!
10. And to save me from picking just one, find all this year's Christmas guest posts here. Love those ideas for layouts, cards and decorating with paper crafting.

Read more about: 10-things
10 December 2011

Next post: Scrapbooking Giveaway Winner
Previous post: Scrapbooking Giveaway Day