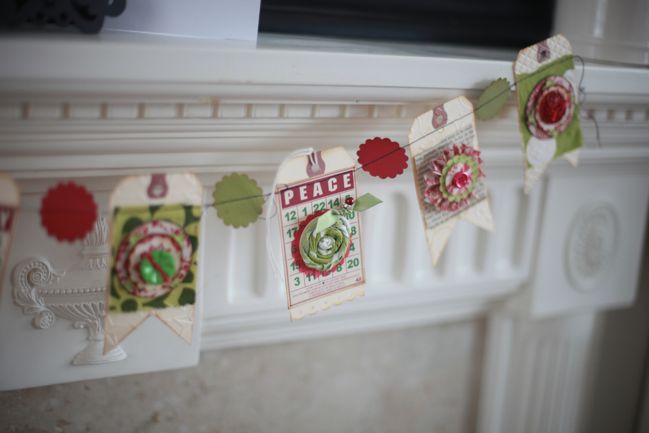 Most of the projects this weekend are brand new, but there are a few favourites from earlier Christmases that I just had to bring out from the archives. Like this tag garland from last Christmas. I loved this garland – both having it hanging in our home and making several different versions with friends and in workshops. I love the idea of a tag Advent calendar or even keeping your Christmas journal on tags by decorating the front and writing on the back. I love how they can hang on the wall or the fireplace or the tree.
We're making a new kind of garland with the JBS team this year. Each of us has made our own single piece for the garland, but we had to make them all without knowing what anyone else had chosen. And we've sent them off to Tennessee where they will be strung together as one full garland. My link in this year's banner includes layered rub-ons and a bit of stamping.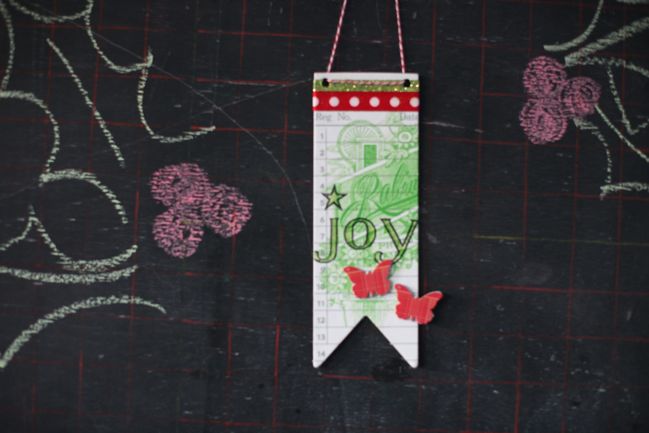 See the banner come together at the

JBS

Inspiration blog.
Your challenge: well, make a garland of course! Whether it's something you will hang on the wall or an accent on a page or a card, there has to be garland involved. Make it, take a picture and upload it to your blog or a page gallery. Then link it up with the button at the end of this post. Entries close at the end of next Sunday, the 20th of November. One randomly selected entry will win a prize pack of scrapbooking supplies!

Read more about: online-scrapbooking-weekend
11 November 2011

Next post: Scrapbooking with the early birds!
Previous post: Choosing a size for a Christmas Journal