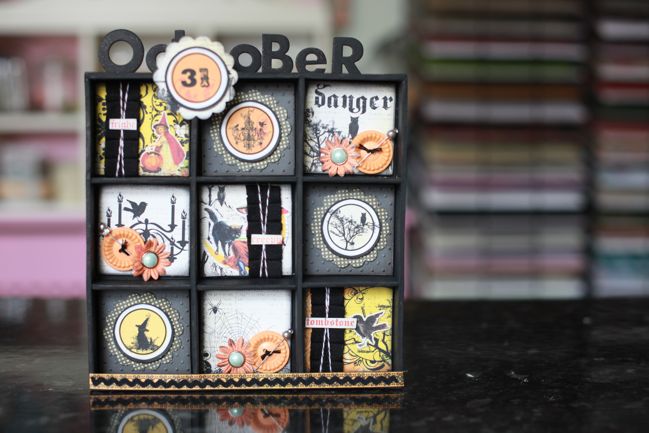 As it's almost Halloween, I just wanted to post a quick round-up of Halloween projects from the archives! This shadow box is something that could be made for Halloween or the idea could be reworked for any other theme of decoration you might need in your hallway. Clearly every hallway needs a handcrafted, themed decoration. These are the laws of the land.

I'll warn you – this is pretty much the first scrapbooking/papercrafting video I ever filmed, and that is pretty obvious. There's a section where the focus is completely off. But it does come back into focus and you should be able to get the general idea. (At least it shows I have learned a bit in the last year!)
For supplies and a printable PDF with the instructions, click here. That shadowbox is still available and is now on sale, by the way.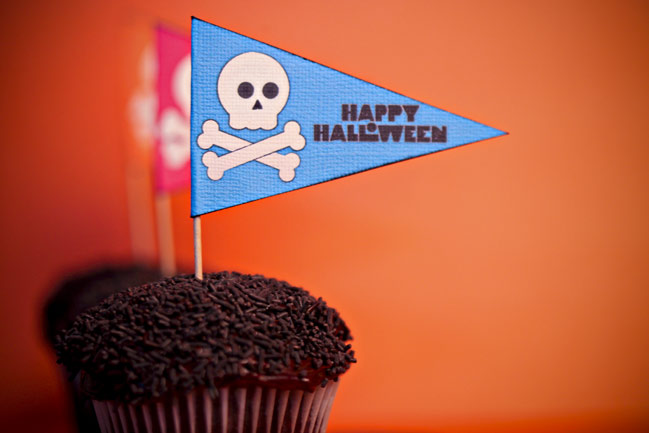 If you need to throw a party, this printable kit is perfect for making everything match in a jiffy. It includes cupcake flags, posters and cards – perfect for a class party but useful for something at home or on Halloween night too.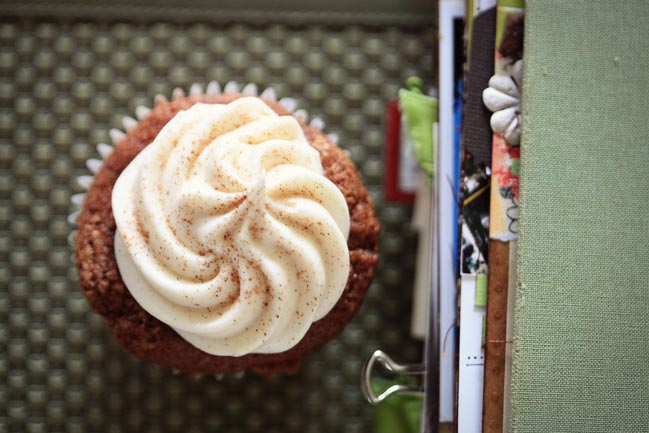 And I'm working on an entirely pumpkin-themed post, but in the mean time you can find my favourite pumpkin cupcake recipe should you wish to bake up a bit of autumn in single serving size.
What are you doing for Halloween?
xlovesx

Read more about: two-peas-in-a-bucket
26 October 2011

Next post: A whisper about Christmas Scrapbooking
Previous post: Scrapbooking Giveaway Winner