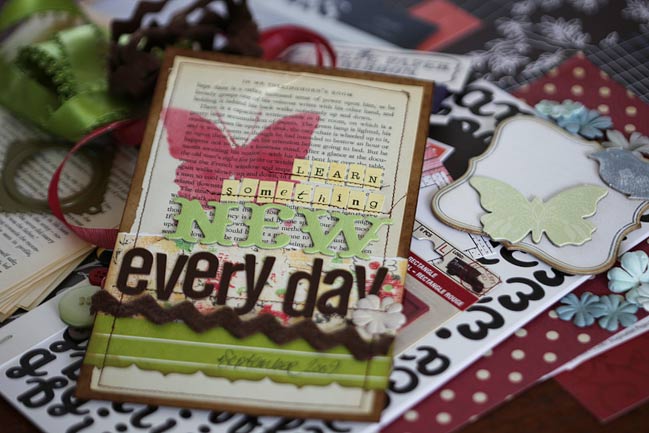 Learn Something New Every Day starts tomorrow, and it's not too late to join us!
Click here to see all the class details and sign up!
But it wouldn't be fun to start without a giveaway, right?
Comment on this post and you will be entered to win a place for you and FOUR friends.
That way, you'll already know someone in class and not have any awkward moments trying to find somewhere to sit for lunch! Plus if you followed a link to this post, you can repay the favour by inviting that kind person too!
If the winner or any of her four friends are already on the class list – whether from this year or any year in the past – the full class price will be refunded. So go ahead and enter, even if you're already waiting for class to begin!
Comment to enter to win. Please be sure to include a valid email address. Comments close at 5am Tuesday 1st September, UK time.
xlovesx

Read more about:
31 August 2009

Next post: Learn Something New :: Finished Scrapbooks
Previous post: Learn Something New Every Day