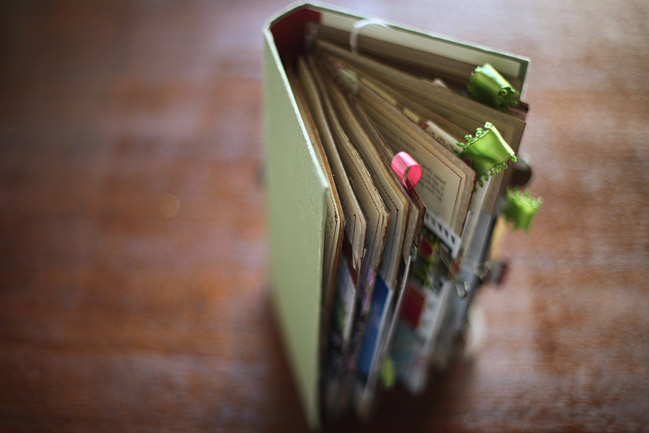 Learn Something New just finished and I've taken a little mini-break from the internet…trying to stay offline for a few more hours a day over this past weekend and enjoy the last few days before we have to finally commit to turning on the heating for the temperature freefall into winter. And also to bask a tiny little bit in that lovely feeling that comes when you finish a project and you just want to flip through it a dozen times and show it to everyone and say look! I made this! I really, really did! And why yes, that is a tiny three-ring binder tied into the shell of an old book with woodgrain-printed ribbon, why thank you for noticing! I love it when the project works in the end and everything just fits into place.
Other finished Learn Something New books are surfacing in blogland, so I hope you'll pay them a visit.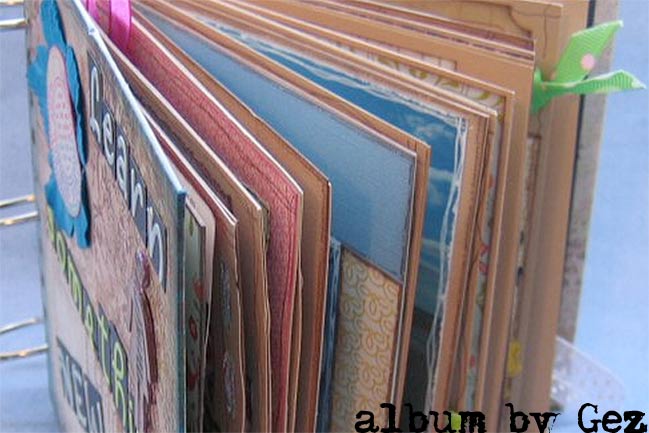 Read more about GezzyB's album here.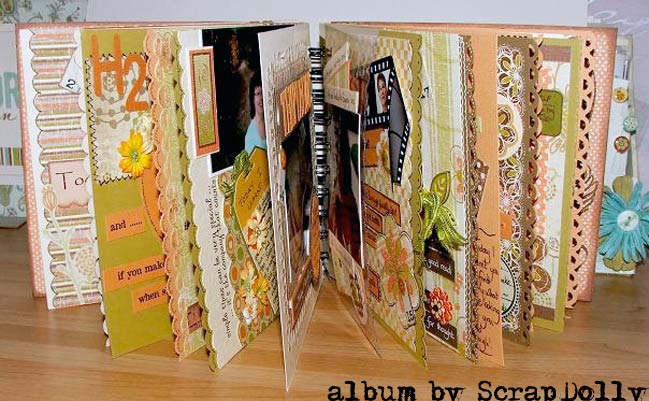 Read more about ScrapDolly's album here.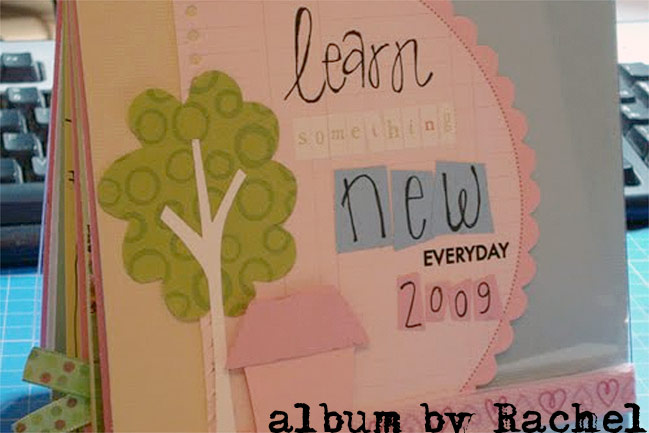 Read more about Rachel's album here.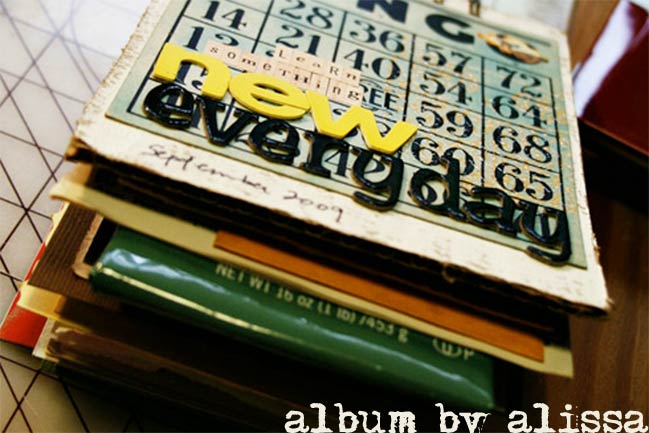 Read more about Alissa's album here.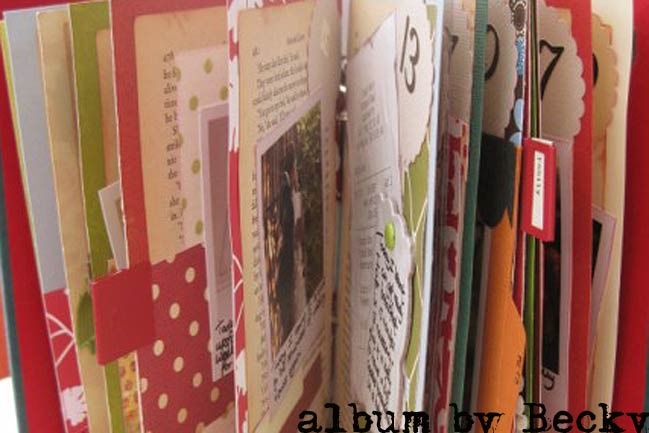 See Becky's album here.
I absolutely love seeing how everyone starts with the same idea and yet every project is unique to the crafter that made it and tells the story of their September. Simple things perhaps but something that makes me very happy indeed.
xlovesx

Read more about:
05 October 2009

Next post: A new online scrapbooking class :: Blogging for Scrapbookers
Previous post: Class starts tomorrow :: Win a place today!