For whatever reason, someone, somewhere decided to make the manual mode on a camera seem difficult. It's not difficult in the slightest. It's just not automatic. You have to rotate some dials and click some buttons now and then. But they aren't difficult dials and complicated buttons.
For everyday photography, I use manual to set just one thing. I only think about one thing for each shot – because I've already finished thinking about the other stuff. That really doesn't follow the rules of amazing photography, and I'm fine with that. I don't need amazing for everyday pictures. I want that balance of photography that's fun and photos with a unified style.
I only think about one thing because I set the ISO and the aperture once, then I can just focus on shutter speed. Because at the most basic level, there are three things that determine how light or dark a photo will be: the sensitivity of the sensor (ISO), the size of the lens opening (aperture) and how long the lens stays open – that's shutter speed. When I pull out my camera, I set the ISO using 100-400-800 (which you can tweak to the specifics of your camera once you're used to it) and set the aperture according to how much of the scene I want in focus. I shoot at the widest aperture the majority of the time because that's the look I like, though there are times when that has to change to accommodate a group of people, for example. So say I am going to photograph a flower on a sunny day. I would go right to the 100 ISO and the lowest number for the aperture – on my 50mm lens, that would be 1.4. Then I stop thinking about those two things. From here on out, I only worry about shutter speed.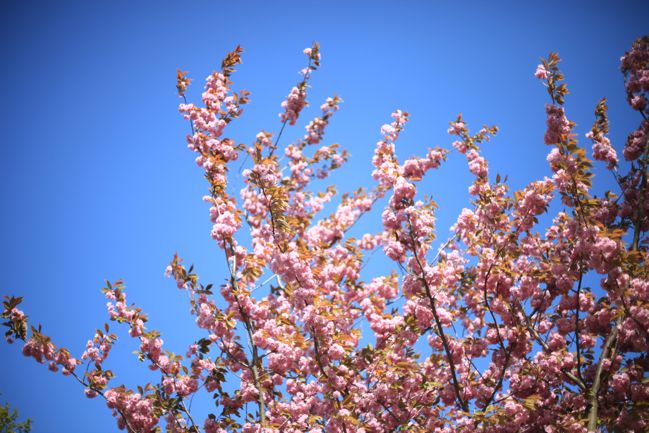 On an SLR, part of looking through the viewfinder is seeing the light meter. Except if you weren't looking for it, you might not even notice it's there. The light meter is what made photography make sense to me when I first learned my way around a camera as a kid and it's what makes it work for me now. It's just that the light meter today is a little more high tech – but it tells me the same exact information. On an old Canon AE-1 series, the light meter was activated with a half-press – just like the half-press to auto-focus now… except this was still the times of all manual focus. The half-press was just for measuring the light, and a tiny arm would ping up on the side. If it was in the middle, then things were good. If it went to way to one side, the picture would be too dark and way to the other side would mean too light. The reason I noticed it more was partly because it actually moved inside the viewfinder, so it was pretty obvious! But also because a fully manual camera like that required you to look or to know every single setting on your lens… and I found it easier to look.
What's shown in my viewfinder now is exactly the same information, just more precise and without something flicking around to get my attention. It's more subtle, but the mechanics are the same: a half-press on the shutter button will read the light and mark a spot along a line. If the spot is near the middle, then the camera things you're good to go. If the spot moves to the left, the shot will be dark and if it moves to the right, it will be light. Seriously, if you've never noticed this before, go get your camera and look through the viewfinder now. I will still be here once you've found it.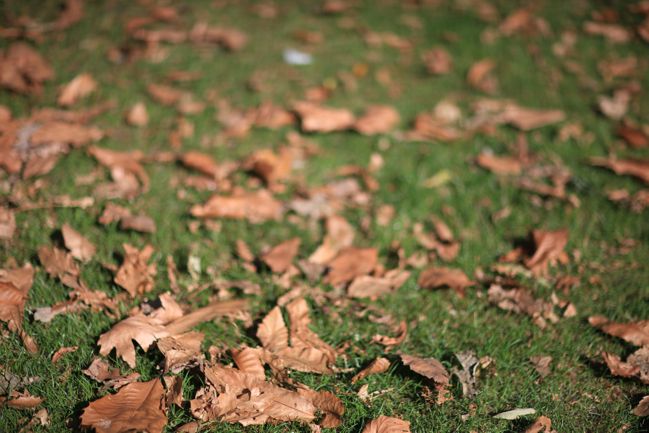 So your first step once you've moved to M on your dial is realising that light meter is there and being able to set the ISO and the aperture and then adjust the shutter speed with its help. At first, start dialling the shutter speed up or down until you get the marker right at the middle point, then take your picture. Get used to that process, just taking pictures of all sorts of things. Walk around your house or walk around the garden or down the street and focus on adjusting the shutter speed with that dial. Soon you'll come to remember which way you need to dial. When I looked at the preview screen, I was forever thinking if it's too light, dial right, and I knew I need to dial left if the opposite is the case. Eventually you will dial without thinking about which way you need to go – it will just come naturally – but it takes time for that to happen. That time is so very much worth it.
But here's the kicker: if you're always lining it up with the middle point then you're really not shooting in manual after all. You're doing the work of manual, but you're adjusting the camera to exactly what it would do in aperture priority – because it would adjust the shutter speed until the marker was in the middle. So why not just shoot in aperture priority all the time?
First of all, you can, if you really want to. I use aperture priority for certain things. Some people use it all of the time and get great pictures; some people use it none of the time and get great pictures. There are as many methods as there are photographers.
Secondly – and this is the important part – going against what the camera tells you is how you develop a style for your pictures. It makes sense if you think about it: if you shoot in automatic modes, your pictures will look essentially like all the other photos taken on all the other cameras in automatic modes, and that's a huge number of photos. If you come up with your own combination of settings that speaks to you, then your photos will look like just your photos because most of the other photos will be in those automatic settings you abandoned. Do you see where this is going?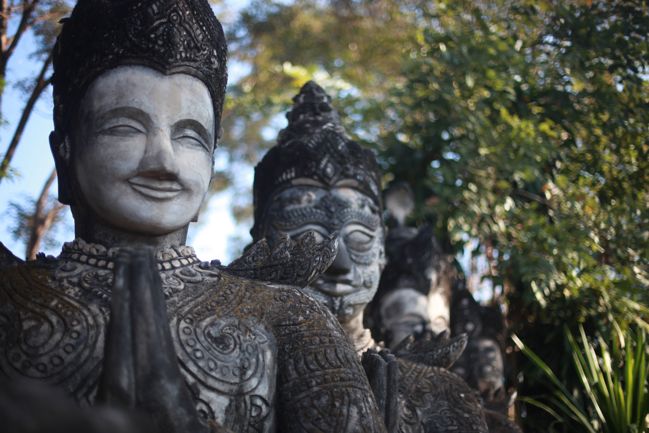 So when I look through the viewfinder, I never aim for the marker in the middle. I tend to like my pictures around two stops to the right – which means the camera things I'm overexposing my photos, just a bit. To me, it lets more light in and creates more glow and softer colours. I don't always go with the two stops to the right (if I did, I could just set that as a custom automatic setting! How's that for blowing your mind?) but it's where I start. Then I go through a little process that couldn't be done with that beloved Canon AE-1. I look at the picture on the preview screen and check for various things. I can make adjustments and shoot again if needed – provided it's a subject that is possible to shoot again. Which is why it's good to try this method on things that don't move or melt or wilt rather than say… a wedding. There are no do-overs at weddings. Stacks of books allow for endless reshoots.
If you want to give this a try, you will need something like a stack of books (or something that won't move, melt or wilt while you're learning) and some time to put your camera through its paces. Even though setting that marker in the middle isn't getting fully advantage of manual mode, I think it's an important place to start. It will let you see what your camera 'thinks' is right – and part of taking consistent photos is learning exactly what your camera will do in any given situation. (To the point where I think I would choose sticking with an older camera I know really well over upgrading just to have the latest and greatest… but we'll talk more about that another day.) So start by shooting with the marker right in the middle, then try moving it to the right or the left and see what happens. If you really want to be able to keep track, you can even write notes on cards and put them in the photo so you can later compare and see everything in the shot. (Though you can see pretty much all the information you ever wanted to know about a photo through the digital file, but sometimes post-it notes are just the way forward, right?)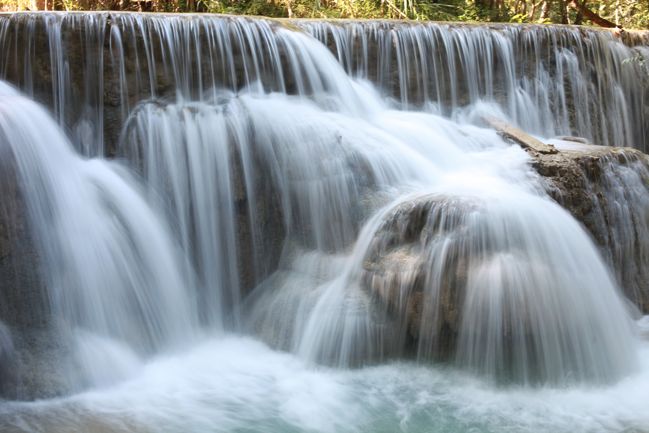 Not to worry: there's an entire camera school post on photographing water coming soon. We'll get there.
This isn't an assignment you can do in a day. This is an on-going process of learning how something works, discovering your preferred style and refining it. Photographers continue to refine their style as they work. Even real photographers. So it's not something you'll finish tonight and move on to something new tomorrow morning. Taking the time to really look at your images (both big on your computer screen and printed) will help you find what you like. Your style may be slightly over-exposed because you like light or slightly under-exposed because you like rich colour. You may love shooting at wide apertures with lots of blur or it may drive you crazy and make you feel you need glasses! You may like the colours very cool and crisp or you might prefer warmth to your images – just a tad or a full-on vintage look. Your style will be true to you when you choose it yourself rather than looking at something else and replicating it. Replicating can teach so many things, and it's very useful in its place, but replicating alone cannot develop your style. Looking at your own pictures and pointing out what you do and do not like about them? That will develop your style.
So no single assignment today. More a collection of things to keep in mind. Find that light meter in your viewfinder and embrace it as a tool that can help you in such a simple and essential way. Remember manual isn't difficult – it can be just one dial. And look at your very favourite images to see if there is a certain style already starting to emerge. If so, embrace it. If not, don't sweat it.
It's only a camera. You'll be fine.


Comment [16]