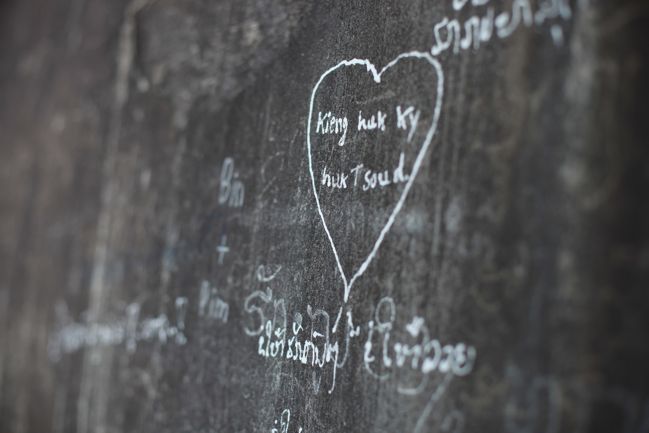 The last time I bought a new lens for my camera, I spent the better part of two months reading every review I could find. I hate that feeling of making a major purchase and wondering if I've made the right decision or in three weeks will I find something else that would have been two percent more perfect and now I'm left without a means to change, you know? So read, read, read was my system. Go through pages and pages of search results looking for the good, the bad and the ugly.
One of the reviews mentioned that the lens in question was perfect for _one of those crazy depth-of-field photographers. And if you don't know if you fit in this category, then you definitely don't. Oh, that just about sold me. For I'll say it right now: I love crazily shallow depth-of-field. I will go to every length I can think of to get just a tiny sliver of the photo in focus and everything else pleasantly blurred. If that makes me crazy, so be it.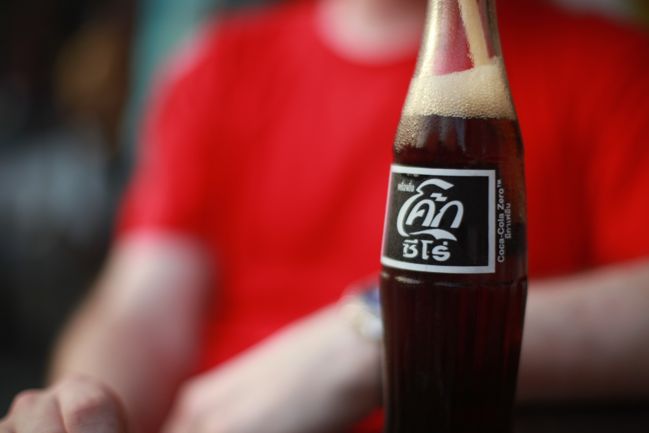 That lens isn't actually one I have with me on this trip, because it's the heaviest thing in my entire camera bag and really not practical for carrying every day, but I've brought the best compromise I can: the Canon 50mm f1.4. (I'm just carrying two lenses, by the way – the other is a wide angle I'll talk more about another day.) The 50mm is my most used lens at home and has been my most used lens so far on this trip. It's small and lightweight, but sturdier than the less expensive f1.8 (which I used and loved until all the king's horses and all the king's men couldn't put the plastic 1.8 back together again) And I almost always have it set wide open to f1.4, which means it's fast, great even in low-light and creates that crazy one-thing-in-focus look.
If depth of field is a new concept for you – it's totally easy. See the picture of the soda bottle above? That's the only thing in focus and the background of the picture is blurred, right? That's because the depth of field is shallow. The wider the opening on the camera (the aperture), the more you'll get this effect. If the lens isn't opened as much, more of the scene will be in focus. That's why pinhole cameras don't need to be focused – the opening is so small that everything is in focus! On many cameras (even some point and shoots), the aperture is something you can adjust, and the numbers always work in the same way: the lowest number is the widest opening and the highest number is the smallest opening. So f1.4 means not much will be in focus… f22 (no decimal point) means pretty much everything will be in focus.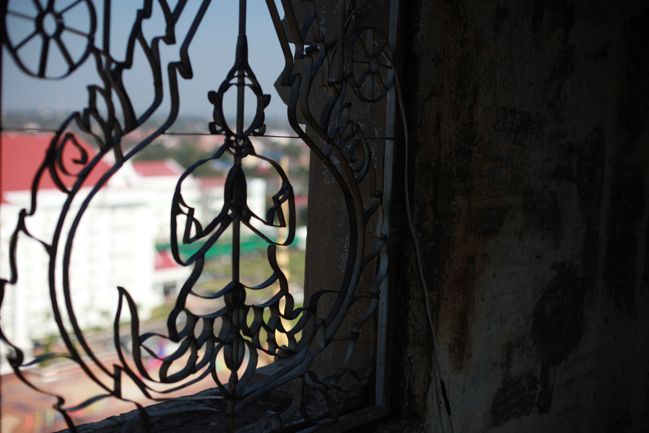 As for why I love my depth of field to be so crazily shallow, well… it's partly because it's how I see with my own eyes! I'm near-sighted to a pretty crazy amount, so without my glasses I'll see just one thing in focus and the rest as a blur. There's something comforting about recreating that with a camera lens! But mostly it's because I like how you can focus on just one detail, no matter how small, and make the rest of the world fade away into the background. That ornate iron window screen? The background included traffic, a government building and a construction site. Not at all as peaceful as the window itself! I find that time and time again I come back to the idea that you can take all the visual stress out of a photo with shallow depth of field… though it does mean you have to pay attention to getting the right thing in focus, as it would be just as easy here to blur the window frame and focus on the building. Easy but not as lovely, I do believe.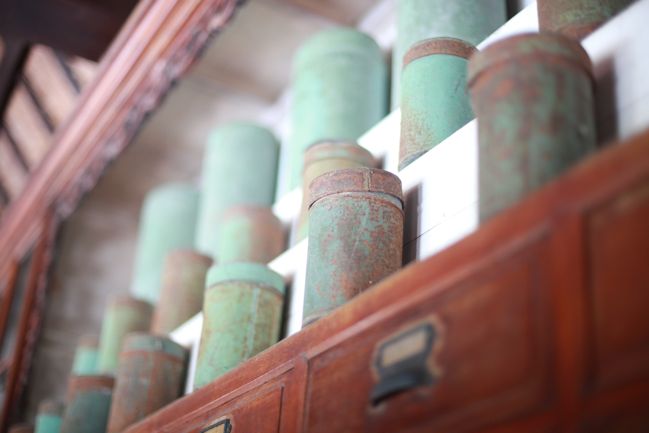 Are you joining the crazy club with me for loving the softness of shallow depth of field? Or does it actually drive you mad wanting to just see everything in focus? I would love to know! If you want to share a link to your favourite shallow DOF photo, please do!
For advice on trying more with shallow depth of field, try
this post for a well-rounded technical discussion,
this post for a quick look at how camera modes can help,
this post if you shoot video,
and this post includes some notes on point and shoot cameras with good control of depth of field (namely the Lumix and the Powershot).
xlovesx

Read more about: photography
09 January 2011

Next post: Travel Notes on Sleeper Trains
Previous post: Scrapbooking giveaway day