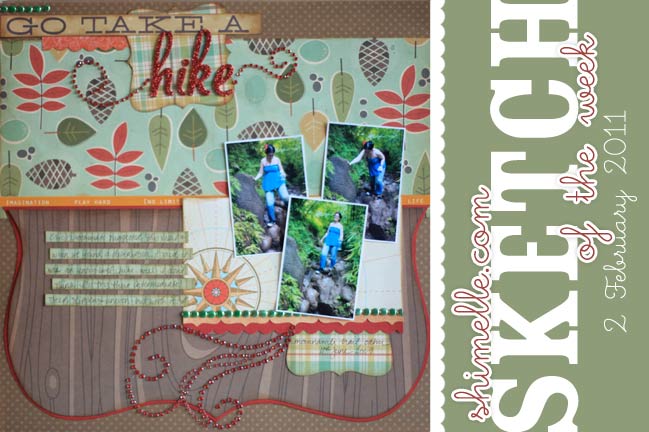 Sorry for the delay while we got acclimated to Australia! I'm back online now, in the brilliant sunshine of Sydney! G'day, or something.
So here's another sketch for you, and a little shift from the 4×6 photos to include three 2×3 pictures. Though you could easily substitute one or two standard size prints if you prefer! And of course, more patterned paper love: I used four different patterns for this page, plus the dotted cardstock for the background.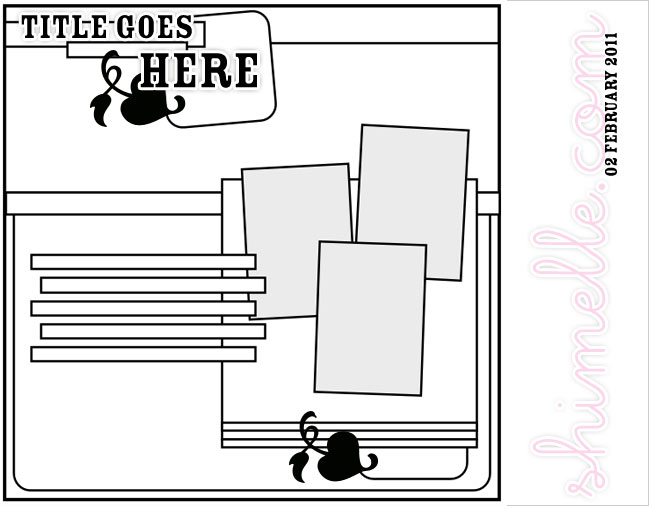 This title mixes a preprinted accent sheet for the first few words with Thickers glitter letter stickers to finish the phrase. Just a little heads up in case thinking that way helps you breathe a little life into some title strips in your own collection.
You can use die-cut papers to trace the label shape onto any paper you like, or you can use a rectangle (with squared or rounded corners) instead, so there's a bit of variety even without moving things around the page.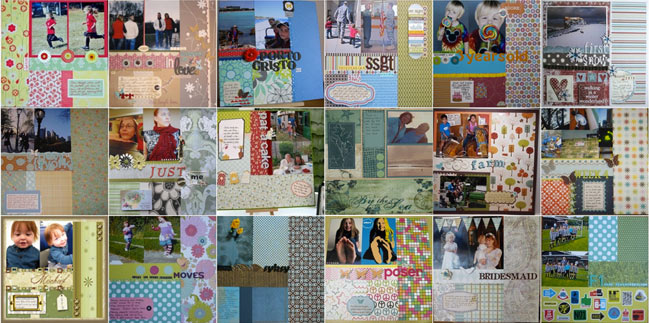 And here are eighteen different interpretations of last week's sketch. So much fun to see all the different patterns and photos you chose! See more about each page on their respective posts:
Top row, L to R: one, two, three, four, five, six.
Middle row, L to R: seven, eight, nine, ten, eleven, twelve.
Bottom row, L to R: thirteen, fourteen, fifteen, sixteen, seventeen, and eighteen.
As always, these sketch challenges are for you to use any time – don't stress about deadlines or changing them to work for you! There is no stress in scrapbooking! Just have fun. If you do happen to create a page from this sketch, I'd love to see it (and maybe feature it in a future post!) so please leave a link in the comments!
xlovesx

Read more about:
01 February 2011

Next post: Five ideas with hearts
Previous post: Scrapbooking giveaway winner