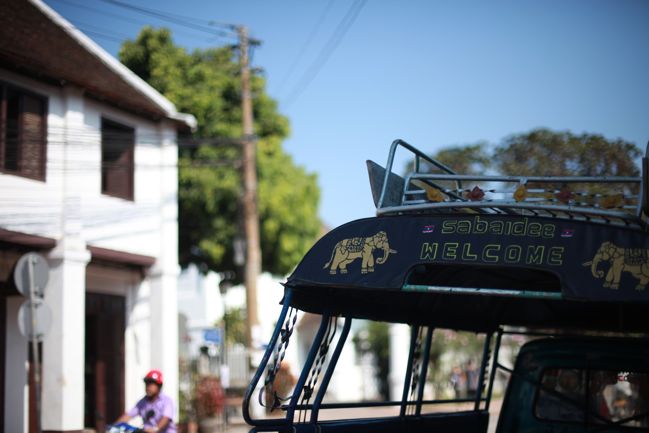 I remember being of an age when politics seemed really simple to grasp, because everything was in pure concept form. Textbooks have an amazing way of summing up entire political systems in just ten words or so that we would copy from the glossary as part of our homework. Democracy: a government decided by the vote of the people. Socialism: a government that provided systems of education, medicine and welfare for its people. Capitalism: a market in which things are freely bought and sold at various costs. Communism: a system in which all people are paid equally. And so on, right? It all sounded so pure and simple.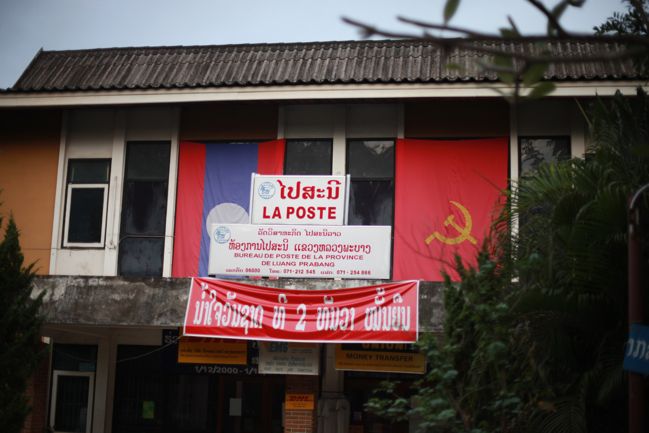 Please keep in mind, I am indeed talking about a time when I was about twelve. It wasn't exactly sophisticated academic discussion of world politics: it was a mimeographed worksheet from sixth grade social studies class. But I grew up in middle America and started school when Ronald Reagan was in office. In England, I get lots of questions about what it's like to start the day by pledging allegiance to the flag. England doesn't have this same form of patriotism (and in fact, there is much controversy surrounding the various flags of Britain these days, something that is as difficult to explain to outsiders as it is to explain to Brits that pledging allegiance was just part of the day) and a school that displays the flag or a picture of the queen (or the prime minister?!) in every room is the realm of the highly elite, if it exists at all. In the past decade, patriotism has taken on a new awareness in the states, but when I was very young, patriotism meant reassurance. I specifically remember full school assemblies – well before age twelve – that talked about world politics and used phrases like 'America has its finger on the button' and there was very much a Space Invaders feel to how this would all work. I would sit and listen to these sorts of discussions and think that if there were to be a World War III in my youth, the presidents of assorted nations would get out their Atari 2600s and use awkward joysticks to decide the fate of the world, just like my friends and I would decide who got the best piece of candy from the dish by the high score on Pac-Man.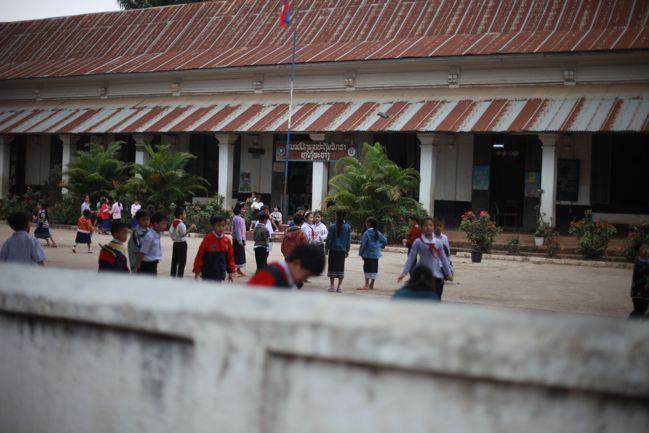 Yes, perhaps I watched War Games one too many times. But such was my outlook on the world from the perspective of one little girl who was eager but naive. And so I copied out definitions from the glossary of the textbook and turned in my homework on time most days. Nothing worth noting in the memoirs of life.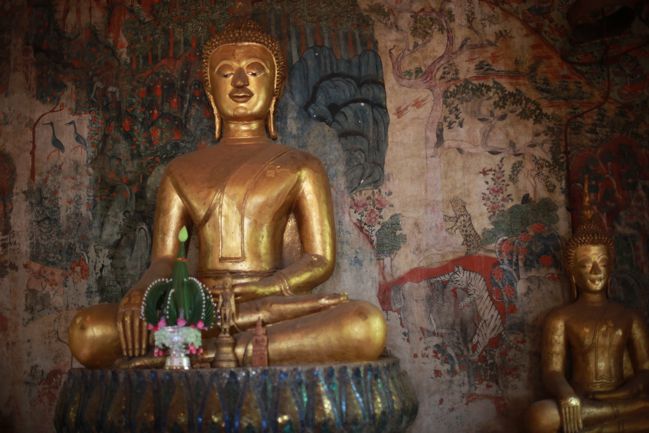 There is something the authors of such textbooks really never bargained for, and that is the well-meaning side of youth. It doesn't take a political genius to infer that the textbooks I was reading at the end of the cold war would be a bit biased against oh, say, the Soviet Union. Or communism in general. Right? And yet there was this magical idea written right there in the textbook: everyone would be treated the same. Oh, if you take the political context away and look just at that phrase, isn't it an amazing idea? Wouldn't twelve-year-old you want to live there? Wouldn't you look at whatever differences you saw in society at that age and think Yes: this is the way we can make the world better and no one will be homeless and no one will be hungry and no one will be greedy because everyone will have exactly what they need and we will all be equal and we will all just get along?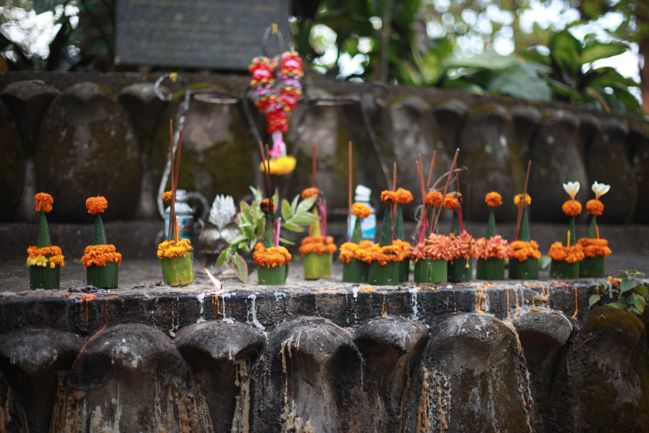 So before I had learned much else about the rest of the concept, before I had learned about dictatorship, before I had read Animal Farm and very much all the rest, there was this part of me that just didn't understand why everyone wasn't falling in love with the idea of communism. Does that sound ridiculous or what? There I am, pledging allegiance every morning and being as American as apple pie at the state fair whilst secretly thinking if this were a communist nation, everyone would find exactly what they wanted under the Christmas tree.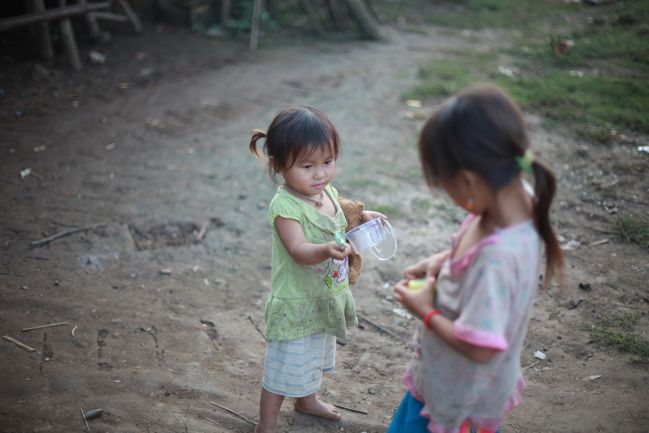 Of course, the Soviet Union fell long before I even had a passport. The closest I have been to China is Hong Kong, which thrives on the free market to an extreme. And so, visiting Laos became my first up-close-and-personal experience with communism. And that inner twelve year old, though long ago re-educated with a broader picture of how communism in practice wasn't so much peace and gumdrops and gold-medal olympic tap-dancing as that original idea, she was a little bit curious to see how all this would play out.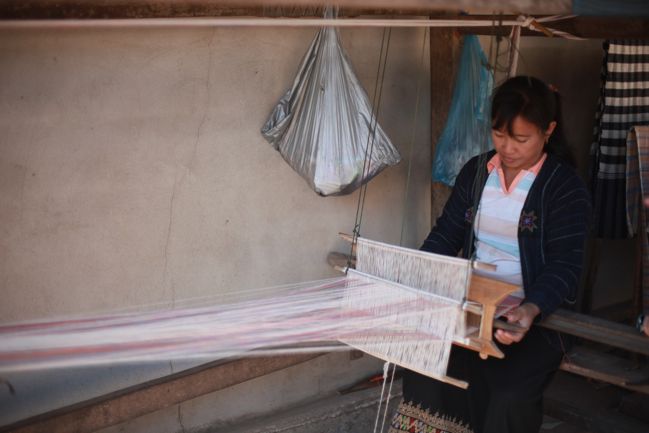 Laos didn't hesitate to provide reminders, and nearly everywhere we saw a Laos flag, there would be a red flag with a hammer to beg the question: where is all this equality? One place we visited in Luang Prabang was the former royal palace, which is now a museum. You have to check all your bags, cameras and shoes at the door, so we walked around barefoot on polished floors with a temporary lightness and took the time to read all the caption cards to the exhibits. Much of what is highlighted is about three generations of kings who led the country though some of its most stable times. And from room to room, there is a mix of things made in Laos over the years, but there are also so many gifts from the rest of the world. In one room, a stereo console was a gift from the Americans. In the next room, a case of history books from China. A television from East Germany. And then the space race: a piece of something Sputnik, a Laos flag that orbited the planet with a Mercury astronaut, a badge from a cosmonaut's jacket, a tiny piece of moon rock brought back from Apollo 11. All over from room to room, evidence of political courting from two very different parts of the world. Like Laos was the girl they both wanted to take to the prom and they were leaving presents by her locker every morning.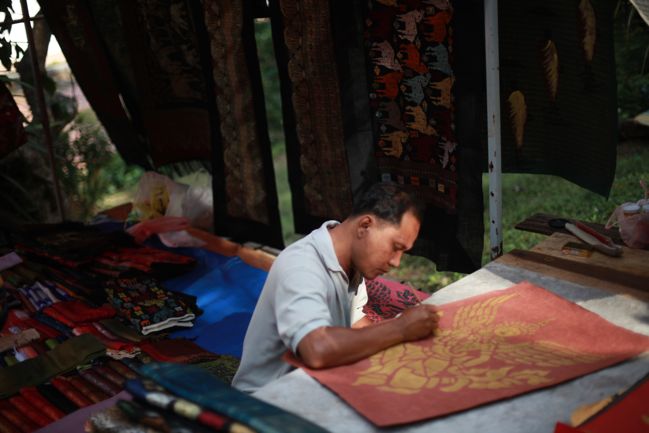 And yet, looking around the two towns we visited and the few villages we walked through on days out, there was no evidence of everyone is the same, everyone is equal. In tourist hotspots, successful innkeepers, tour guides and restaurant owners thrive. On other streets, not so much. There is an amazing market of handmade things in Luang Prabang every night, and these sellers come every day of the week to set up, hope for sales, and go home in the wee hours of the morning. I bought one tiny souvenir at the market – a little cross-stitched heart with a pin on the back. It was about thirteen pence (and I am sure there are some who would try to bargain down that price, but you have got to be kidding me) and when I said yes and handed over my money, well, I'm not sure I've ever seen such a celebration of thanks. There were thank yous in several languages, there was holding of my hands and bowing of the head and some more thank yous, then as I stepped away, she took the money and touched it to every other handmade item on her stall, hoping more good luck would come from this sale. Do you know how much I wished I could figure out a way to set this lady up with an Etsy store? The size of the market compared to the number of shoppers is enough to tell you at a glance that there will always be nights when some vendors make no sales at all.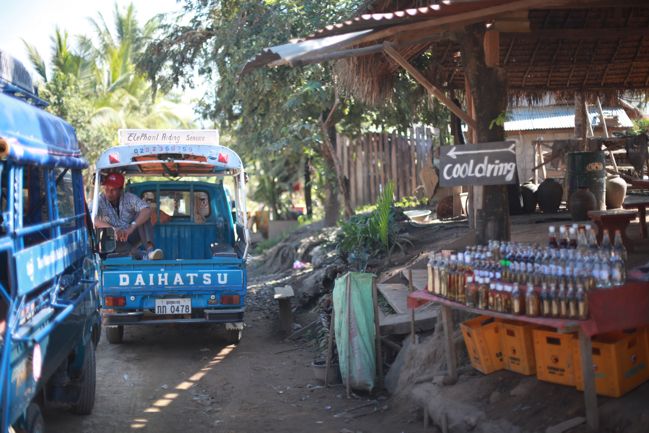 And there we go: I'm back to total confusion as to how this system can be called communism if so much of the population's survival is based on selling and buying? I ask about that sixth grade social studies explanation that in a communist society, brain surgeons and janitors make the same wage, and all I get back is nervous laughter. No. Of course they don't. Sorry, I just had to know.

It turns out I am quite late to see full-fledged communism in action here. After all that courting, Laos never really had a date to the prom at all, and her loveliness was eclipsed by the next girl who caught the boys' attention. It's still a country that considers itself communist. It's a place where the people would never say anything negative about their own land. But it's a place where if they can make a sale and bring something home to their family, they will. Which isn't any different to anywhere I've been so far in my life. All the complicated politics aside, some things really are so simple.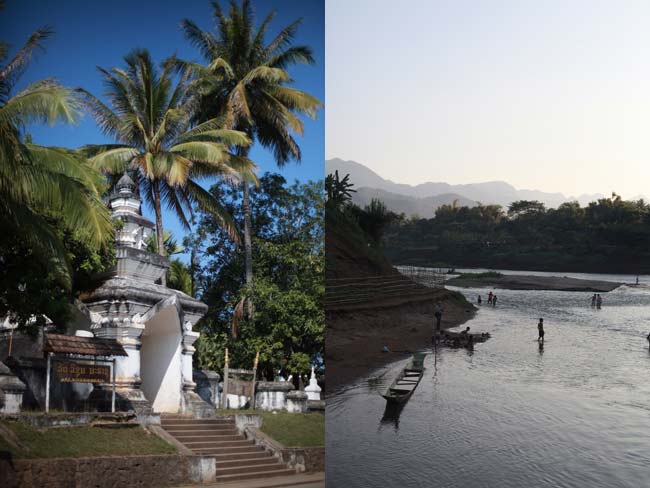 And one other thing made Luang Prabang positively hilarious for us. The guidebook we had downloaded at this point in our trip was perhaps a few years old. It was perhaps much, much cheaper from Amazon and as we were mostly interested in maps and things that wouldn't have changed much, we figured that was fine. That book described Luang Prabang in a way that it was essentially an old, forgotten village that wasn't Westernised in the slightest. At one point, we were actually nervous that we had booked too many nights in this town, as surely there wouldn't be enough to actually fill five whole days as there would be no other tourists we could talk to and possibly nowhere to grab a coffee or check our email. This old, forgotten village that wasn't Westernised in the slightest.
We walked into that 'village' and were welcomed by street vendors selling Oreo milkshakes to queues of tourists who had just come from a variety of coffee shops, all with free wifi.
It turns out, sometime between the writing of our guidebook and our visit, the New York Times named Luang Prabang the number one location in the entire world to get away from it all. And as such, you can now get away from it all, accompanied by a thousand others doing exactly the same thing, and you can do all that without having to give up Oreos, cappuccino or the Wall Street Journal if you really want.
My inner twelve year old suggests saying yes to Oreos and no to newspapers, for the record.
xlovesx
The winner from this weekend's giveaway will be posted later today! Have a great week.

Read more about: travel i-will-scrapbook-this
24 January 2011

Next post: Scrapbooking giveaway winner
Previous post: Scrapbooking giveaway day