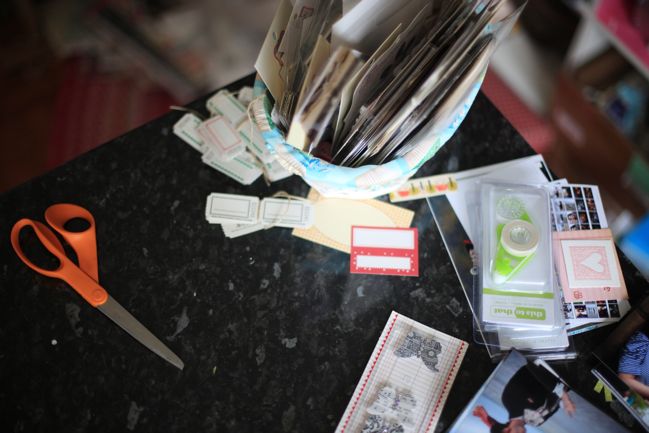 If you've been crafting this weekend, what does your crafting space look like right now? I've shown you mine – now show me yours!
Your challenge is to take and post a photograph of your crafting space. Think about creative angles or depth of field to capture a moment of in-progress crafting rather than tidying everything up for a magazine-styled image.
Post your image on Flickr, on your blog or in another online photo gallery. Leave a link to it in the comments on this post to be entered.
One winner will be randomly chosen to win a prize pack of scrapbooking supplies from Imaginisce, perfect for adding to your creative scene.
Please see this post for all the deadlines and details about this weekend.
I can't wait to see what supplies are on your table right now!
xlovesx

Read more about: inspiration-party
15 August 2010

Next post: Scrapbooking with layers
Previous post: Scrapbooking with a sketch