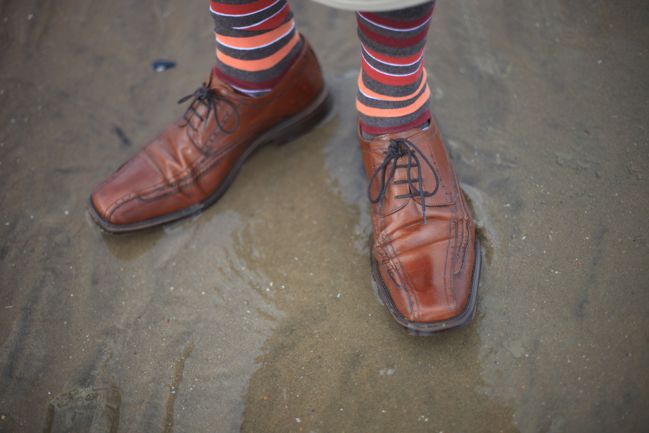 I have a special fondness of below-the-knee photographs — capturing a glimpse of your shoes along a journey. I even have a minibook filled with just those pictures! I think if my shoes could talk, they might have an argument about how some of them have been to more destinations to others!
Your challenge is to take and post a photograph of feet, shoes or otherwise below the knee! Put on your dancing shoes or your walking boots or photograph a baby with tiny toes.
Post your image on Flickr, on your blog or in another online photo gallery. Leave a link to it in the comments on this post to be entered.
Please see this post for all the deadlines and details about this weekend.
One randomly selected entry will win a care package of funky socks! What's not to love?
xlovesx

Read more about: inspiration-party
14 August 2010

Next post: Scrapbooking with letters or numbers
Previous post: Scrapbooking with heart