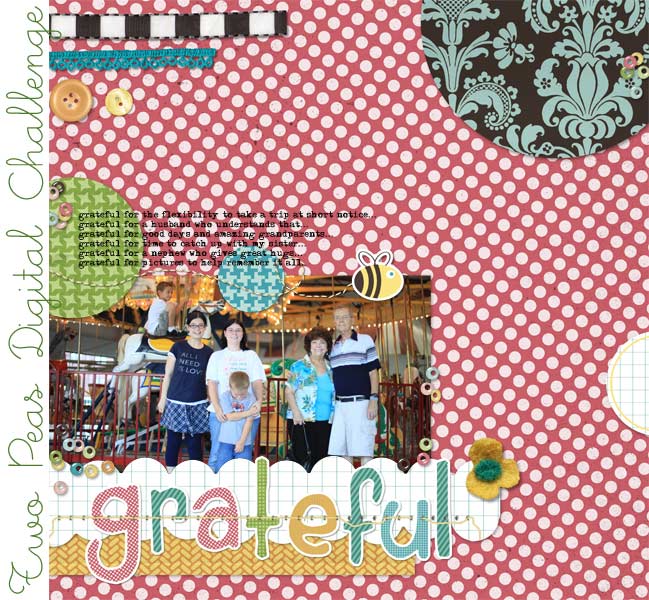 We've already had challenges about colours and layout – now how about a shape? Paper and pixels are both welcome on this challenge, of course!
Your challenge is to create a scrapbook page or other craft project involving circles! You can design them however you like. You know I love lots of little circles but big bold circles work too! Even polka dots could count. As long as you can see a circle somewhere, you're good to go!
Be sure to upload your project to an online gallery or blog, then leave a comment with a link to enter. See this post for all the details and deadlines for this weekend.
One randomly chosen entry will win a set of Banana Frog stamps with some circular-goings-on in the mix!
Go get round to crafting!
xlovesx

Read more about: inspiration-party
13 August 2010

Next post: Photo challenge :: Explosive energy
Previous post: Photo challenge :: Through the glass