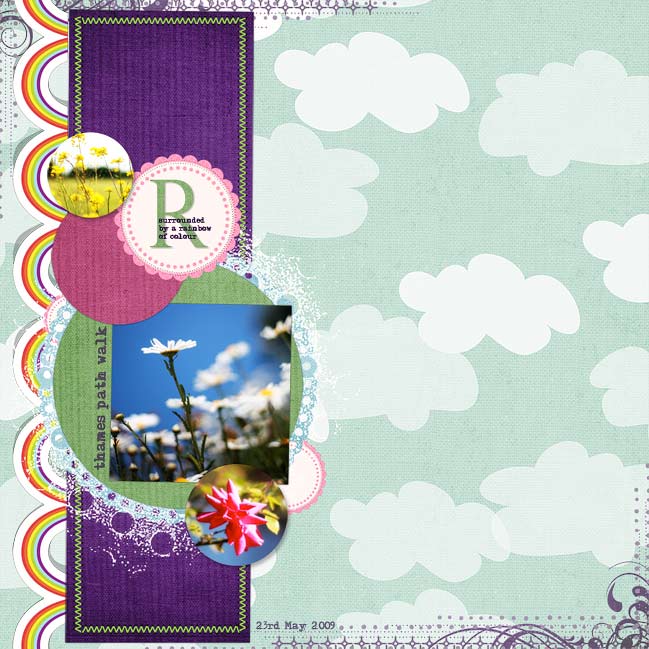 Carrying on our rainbow theme today, I have some pixelated love for you!
First, here's a step by step tutorial for making the page above. It starts with a digital page template but customises it to make it a bit different so you can get more unique pages from each page template.

And second, a new challenge with a prize! Your challenge is to use this rainbow border and/or this digital page template for a layout anytime this month. They are 99 cents each and reusable of course. The rainbow border can be printed out, so you can complete this challenge with a paper or digital layout as you prefer. Once you've made your project, upload it and leave a link in the comments here—entries close at 11:59pm UK time on the 30th of June. The winner will receive $15 to shop with at Two Peas (and you can spend that on digital or paper items as you fancy).
Tomorrow: more paper goodness coming your way!
xlovesx

Read more about: colour
02 June 2009

Next post: Spin the colour wheel
Previous post: A rainbow of scrapbook pages