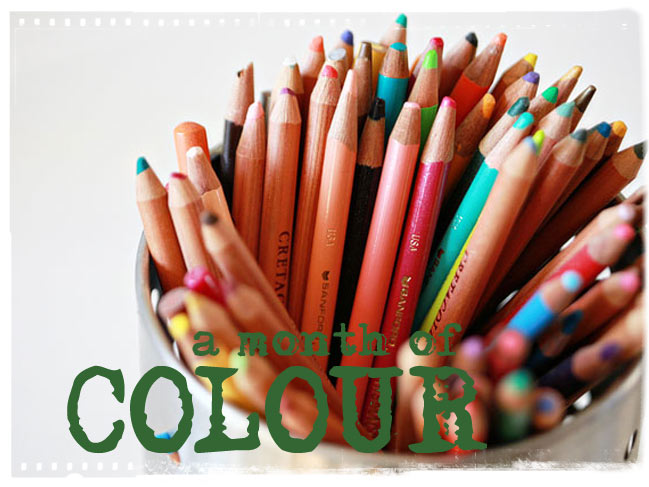 all photo masks in this post by Rhonna Farrer.
And now it all becomes crystal clear: welcome to June and a month of colour here at shimelle.com. Over the next thirty days, you'll find challenges, projects, tutorials and articles all about colour. The projects cover a range of crafts and home topics, with pretty much everything coming back to a scrapbook focus in one way or another. Most exciting of all, there are some very special guests who will be sharing their ideas here, and I can't wait for you to see what they've come up with. I hope you will join in too!
The jar of pencils and a few other colouriffic images will become pretty symbolic over the next few weeks, and today I wonder if asked to pick just one colour from this tin of pencils, which colour would you choose?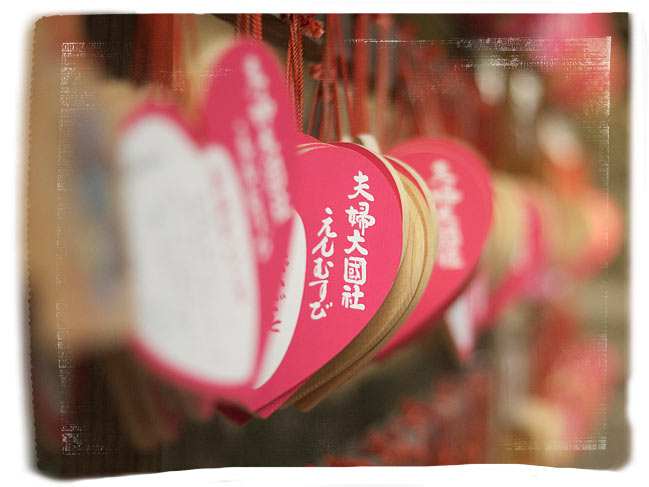 As a little girl, I always chose the red crayon. It was the only crayon in my box that would be so short you couldn't see it when you opened the box. If I used the sharpener on the back of the box, any other colours became streaked with red, since that was usually the only colour that needed to be sharpened. And I know I learned to write the word 'red' before I learned to write my name — I copied it off the label. I only remember because I then wrote it in every colour in the box and a grown-up looked and said it was confusing to write a colour in so many…colours.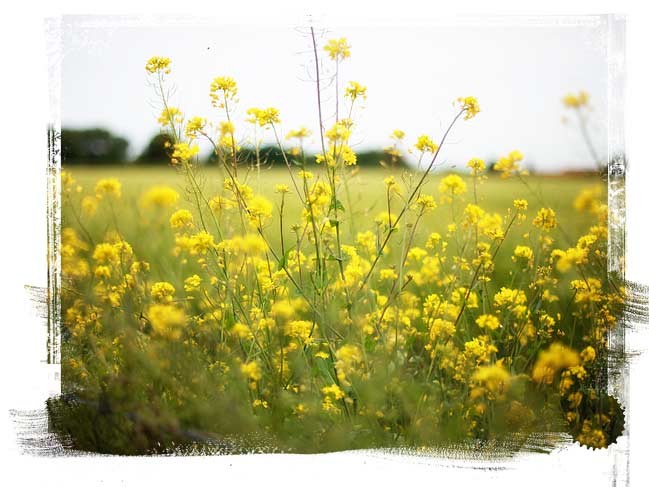 Out of crayons and a little older, my favourite colour changed. I discovered green, which had far more depth to its shades and didn't seem to become an entirely new colour like how red turns to rose and then to pink as it gets lighter. Green is always green, whether light in spring or dark in winter pines. Maybe because of that early love of red, I thought green was a strange choice for a favourite colour, and I kept it to myself for a great number of years. One day it came up in conversation while choosing decorating colours for a school event and it turned out all three of us in the conversation had a love for green, and we all tended to keep it to ourselves. Over the next four years there were many suggestions that we our school change its official colours from purple and gold to purple and green, and at one point there were even swatches bandied about to show how the combination could work, even if it sounded repulsive. Of course the school colours never changed, but to this day I will add green to any purple-based colour combination…and rarely gold.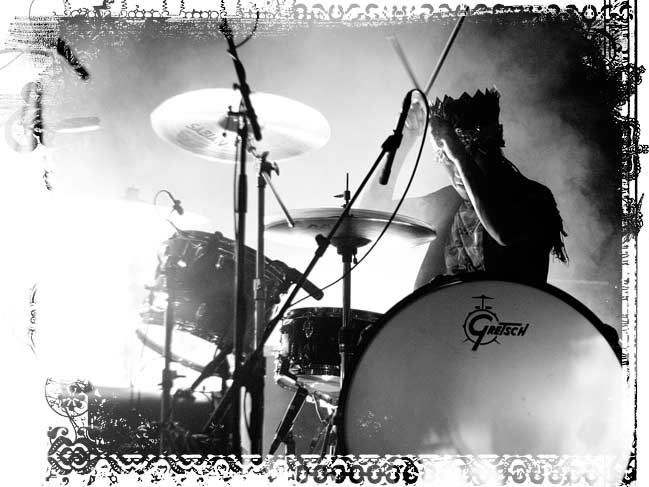 Somewhere in those first years of being out on one's own, it seemed I was basing all my accessories on various shades of black, black and black. Hopefully I didn't overdo it for too long — the combination of black clothes, pale skin and dark hair did make a few people surprised that I left the house during daylight hours. To be honest, the motivation behind this lack of variety in colour was entirely practical: it had to do with doing my own laundry and shopping on a student budget. For several years, I got by with a weekly load of black washing and saved all the other colours up for a trip to the laundrette once a month or so…and I can't remember any incidents of accidentally turning my laundry red or grey or any of those other things that are supposed to happen when you start doing your own laundry. Soon the all-black phase passed, but I never really had any intention of giving up black classics, so I still value a black dress, black tights, black shoes and black eyeliner. And if I fail to add some colour to all off that, I find The Boy will comment on how easy it was to forget he married Emily Strange.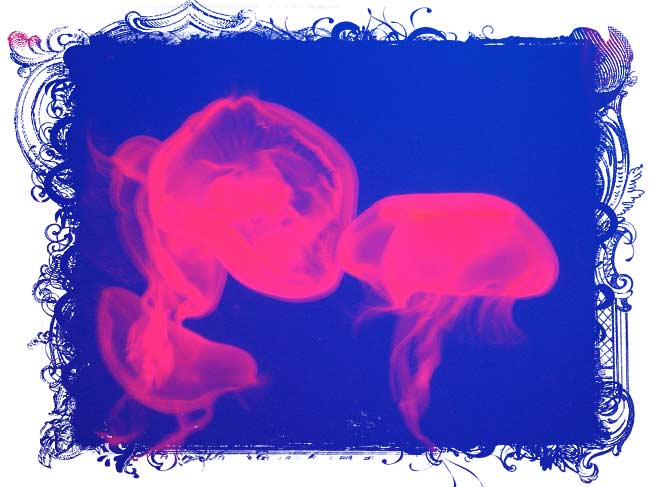 If you ask others to guess my favourite colour, I think most people would say pink. And I love pink. In my house, on my pages, in my hair — definitely all about the pink. But pink has a special status as my second-favourite colour of all time. Throughout all my phases of loving other colours of the spectrum, my second favourite choice has always been some shade of pink. (Strangely, I have the same system for films. My second-favourite film of all time has been the same since about 1993. The number one spot and all the other spots move around, but second-favourite is second-favourite: the perfect stalwart answer to any tough situation.) I am thankful that pink doesn't seem to mind the lack of the top spot, and I'm pretty sure that second-favourite position will be hers for years to come.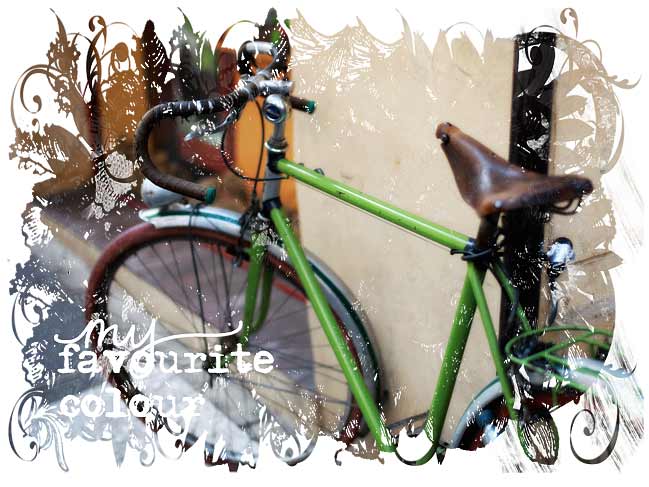 So through all the phases, which colour will I say if you ask me for my favourite? It turns out my teenage self had it right: my absolute favourite colour from way back then right up to now is green. Not every shade, but quite a few. I got enough neon green in my childhood to shy away from that now…but lime is just fine. And I completely overdosed on preppy hunter green in the 90s, when I even owned hunter green denim jeans. But all other greens are pretty much fabulous in my book. If I could only own one colour of cardstock, it would be Bazzill's parakeet green. Not at all practical, as surely white would be more adaptable, but parakeet has my heart. I buy it fifty sheets at a time and have to replenish more than once a year. I have parakeet coloured shoes…parakeet coloured cardigans…and let us not count how many parakeet coloured handbags.

Your first challenge in this month of colour? Celebrate your favourite colour. We did something similar in the first week of Scrap Like You Mean It this year atUK Scrappers. Except then the challenge was just to scrap with your favourite colour. This time, scrap about your favourite colour. Or colours! Why be decisive when you can include a dozen?! I started asking people this question a few days ago and it appears to be something many people don't think about after childhood…but I reckon crafty types are different. So let's see a little love for your favourite colour.
How you might complete the challenge…
…a traditional or digital scrapbook page
…a minibook of your favourite colours
…a photograph of you wearing or surrounded by your favourite colours
…a carefully arranged portrait of your crayon box
…a blog post telling the story of your favourite colour
or any other idea that comes into your head!

To help get you started, you can download a free set of 'my favourite colour' photo overlays by clicking here. [PC users, try this download if the first option gives you trouble.] The download includes four .png files: my favourite colour and my favorite color in both black and white. The files are formatted for a 4×6 landscape photo, but you can move them around to fit any photo you like. (If you've never added an image over your photo, click here for a tutorial.)
There's more to come later today: I'm telling you, this month of colour may change things around here! See you then.
xlovesx
Want to help spread the word about this month-long project? Add one of these logos to your blog or message board signature.
A Month of Colour logos: small medium large signature bar
…..


Read more about: colour free-digital-downloads
01 June 2009

Next post: Scrapbook your favourite colour
Previous post: Last clue...