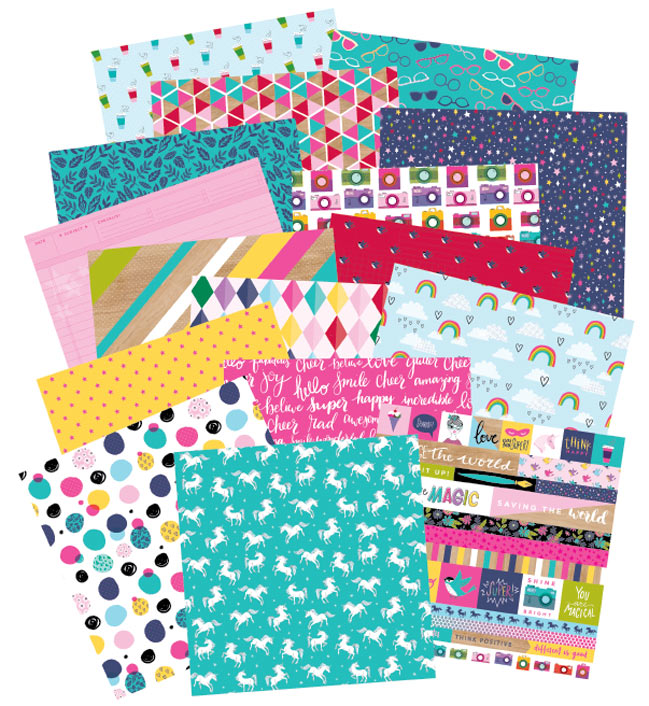 I'm terribly torn by the lack of ridiculously brightly coloured, ultra positive, bordering on a rainbow-powered daydream supplies available in the scrapbooking world right now. I need my pretty paper with unicorns and stars and plenty of sparkle. Glitter Girl, can you help?
Of course I can.
Today I'm delighted to share my newest collection with American Crafts: Glitter Girl. This is undoubtedly the pinkest, most upbeat, most fairytale of collections I've done and there is an extra heavy dose of sparkle on top of Glitter Girl's two favourite colours: pink and turquoise, of course. Plus woodgrain, gold foil, pearlescent cardstock, holographic washi, and ditty little self-inking rolling stamps. I hope you're ready to indulge in the paper collection thirteen year old me would have bought with every penny of babysitting money she could save.
Here's a look at most (not quite all) of the collection right when I opened my box! Come share my excitement at things like lenticular die-cuts and scissors with glittery handles and positive affirmations. It also shows the papers so you can take a good look at all those b-sides too.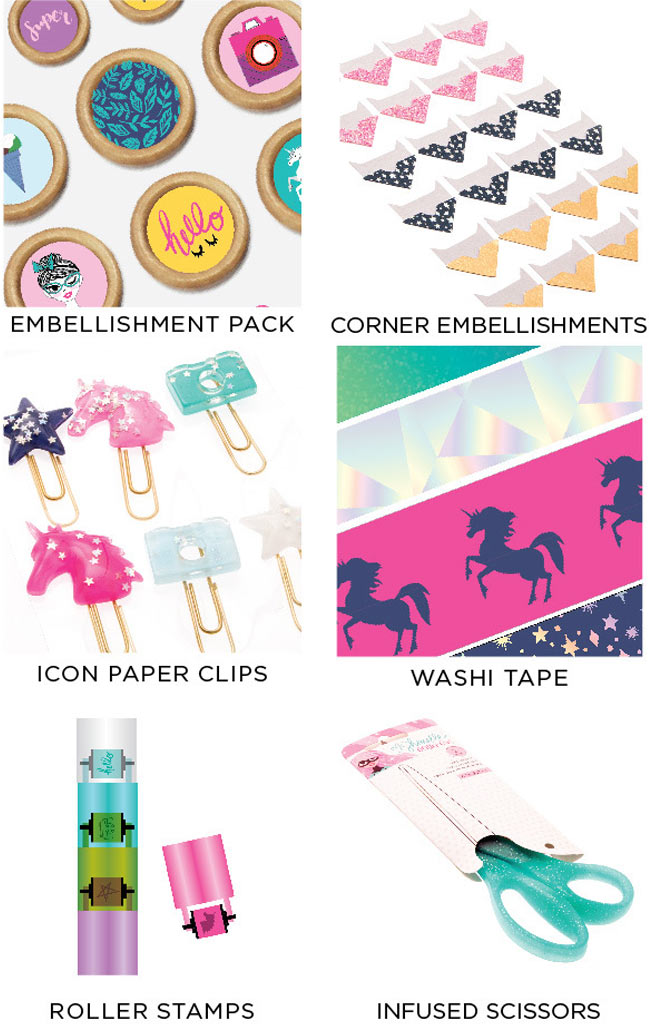 There are a few things not in that video, and they include the embellishment pack (wood buttons, small enamel dots, and adhesive sequins all in one pack), washi tape set, and the self-inking roller stamps, which include a camera design and come all stacked in a set.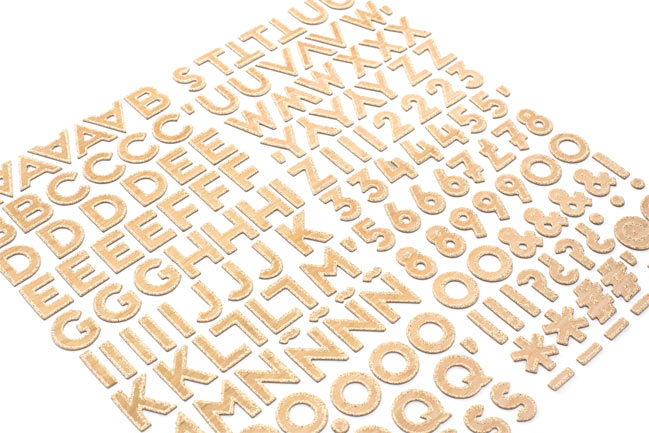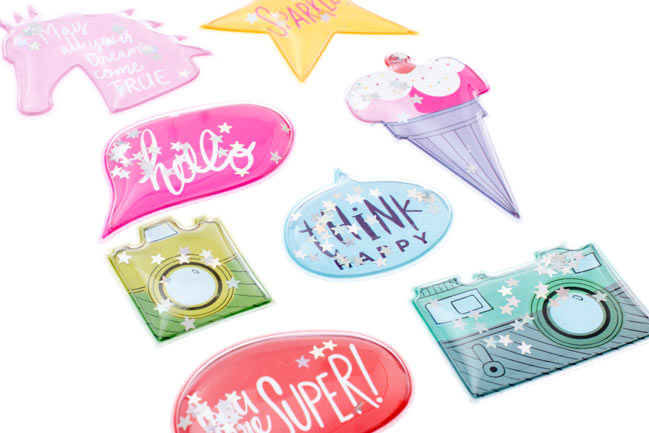 I'm not sure which of these two is my favourite of favourites from the entire collection! I have needed both of these in my life for a very long time!
The Glitter Girl collection ships to stores in mid August, so now is the time to let your favourite store know you want to see it on their shelves or website! (They can order directly from American Crafts or through their favourite AC distributor.)
Of course this collection is brand new in my own hands, so I will be sharing so many projects as I make them, including videos on YouTube, Friday Live on Facebook (we chat while I make a layout, starting at 3:45pm UK time / 10:45am Eastern time on Fridays), and Instagram, so please do join in! I'm also excited to see what you make with this collection, and the "Scrapbook Like a Superhero": group is a great place to share what you make.

Thanks so much for taking a first look at all this new paper happiness in my world! I really, really hope you enjoy taking your own turn at saving the world, one piece of pretty paper at a time.

Read more about: adventures-of-glitter-girl american-crafts
24 July 2017

Next post: You're Pure Magic: my first layout with the Glitter Girl collection
Previous post: 25 Days of Scrapbooking Titles and Journaling: a Challenge for July