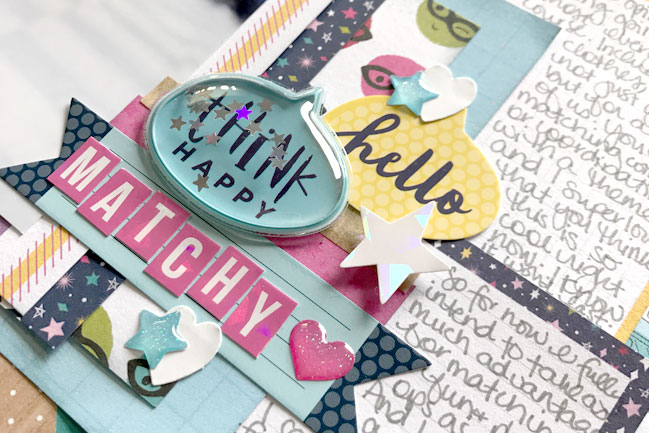 I have to admit filming the products in a new collection without getting stuck in immediately with scissors, glue, and photos is tough! It's a hard life, I know, but with that out of the way now I can have fun actually making stuff! For my first project, I wanted to make a scrapbook page with plenty of colourful layers and other than that, I didn't have much of a plan! But you can watch the whole process if you like.
Everything on this page is from the Glitter Girl collection. I also used a small heart punch and some grey ink, but that's it!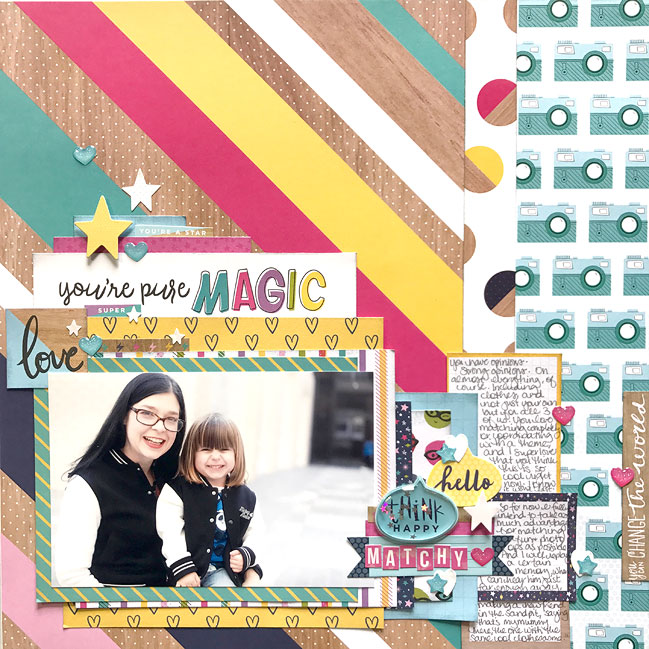 The journaling for this page was something I'd already written and posted with the photo here on Instagram, though I changed the voice from 'him' to 'you' to be more consistent with my family albums. I knew I wanted to use lots of colour with this picture and its big amount of white and black, because the story is actually quite cute and whimsical. If the same photo had a more sombre story, I think it would work beautifully with a largely soft white, grey, and black colour scheme, but that just doesn't suit the energy in this memory for me. Colour it is!

The Glitter Girl collection ships to stores in mid August, and I can't wait to see what you make with all these colours and patterns.

Read more about: american-crafts scrapbooking-videos
26 July 2017

Next post: Glitter Girl Adventure 155: All The Stickers
Previous post: For One Week Only - Online Scrapbooking Classes on Sale!