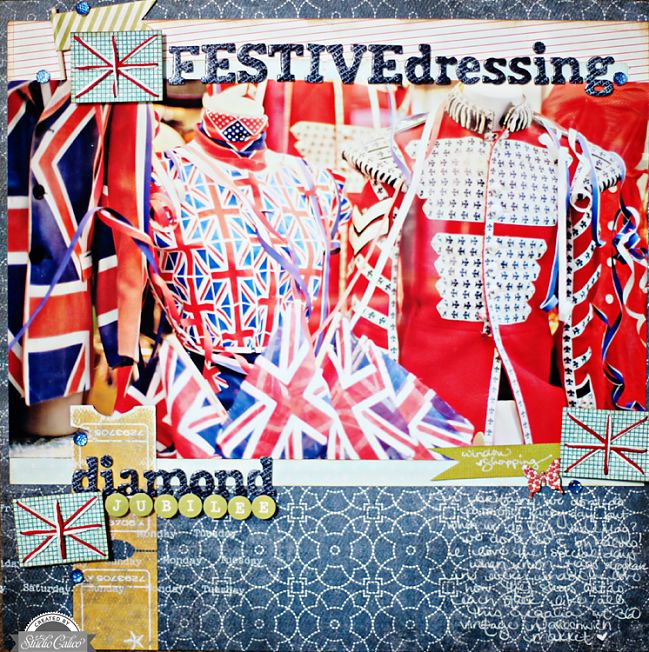 Scrapbooking process video for this older layout can be found on YouTube if you fancy a watch.
Maybe it's the inspiration of bonfire night just this past weekend or maybe it's the arrival of little signs of the holidays, but the colour on my mind right now is red! Time to bring it to a scrapbook page, and this week, we challenge you to do just that. Go big with red on your next page to participate this week. You can do that through paper, embellishments, ink, paint, ribbon, or washi tape – whatever gets you excited to create something new. To get you started on this week's challenge, take a look at these examples from contributing designer Heather Leopard and guest artist Jessica Brown.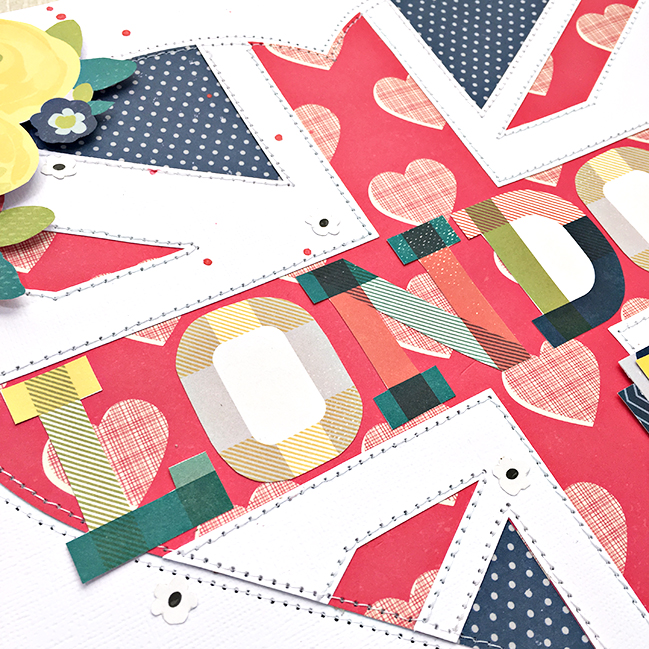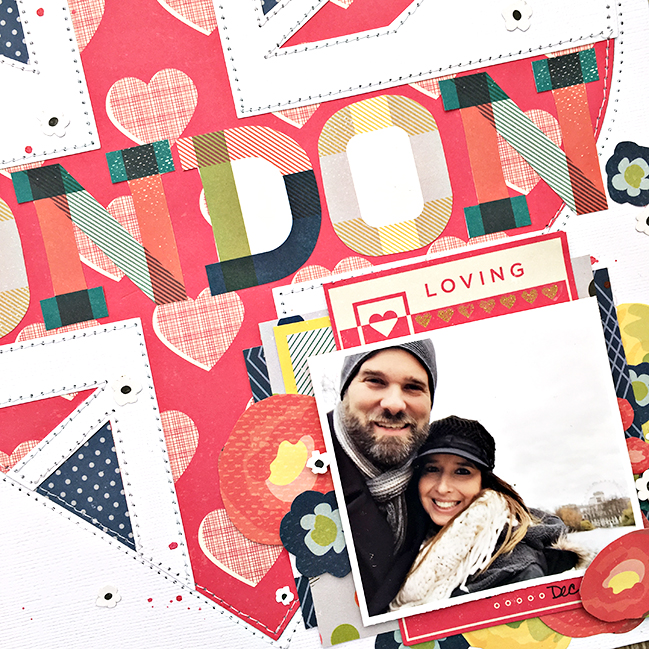 For this week's Go Big Red theme, I knew I wanted to document a recent trip to London and that I wanted to include two things that I've enjoyed seeing in abundance almost every time I've visited – the Union Jack and red Poppies. I had this cut file in my files so I supersized it and cut it out of some fun pattern papers in the same color scheme as the Union flag. Of course I stitched all of the different patterns together.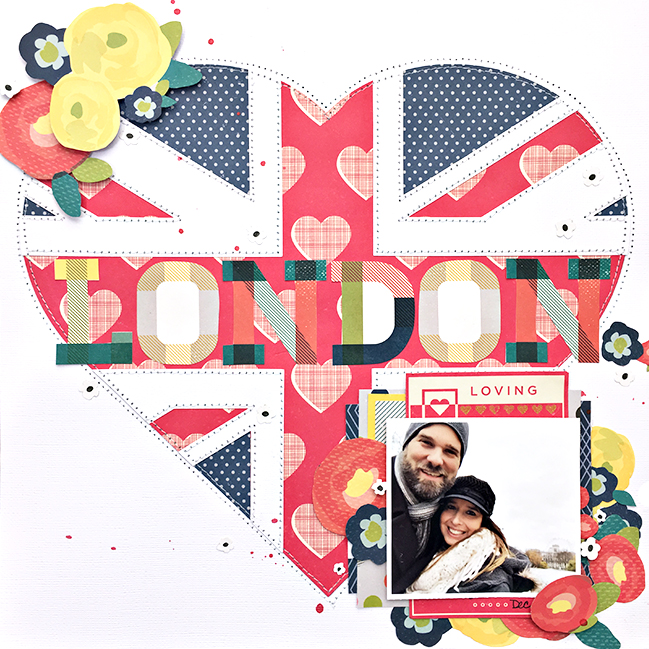 I kept the embellishments to one – fussy cut flowers to demonstrate the poppies. I layered most of them around my photo on the bottom right and a small cluster in the upper left. Then I added a journaling tag tucked behind my photo. I think this will make the perfect opening page for our London album.
- Heather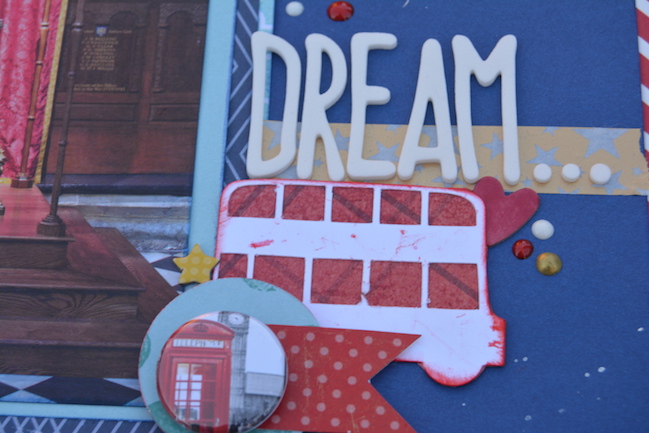 I found the big red challenge very challenging indeed, because I didn't want to just go with all red and ignore all the other wonderful colours out there! I started with red and navy due with my London photos, then I added aqua and finally, to brighten it up a bit I chose yellow. For the London theme, while I considered doing something more abstract, I decided upon going with an obvious use of London motifs. I love London and I don't often embrace theme scrapbooking. I know that a lot of scrappers make themes work beautifully, so I went with it!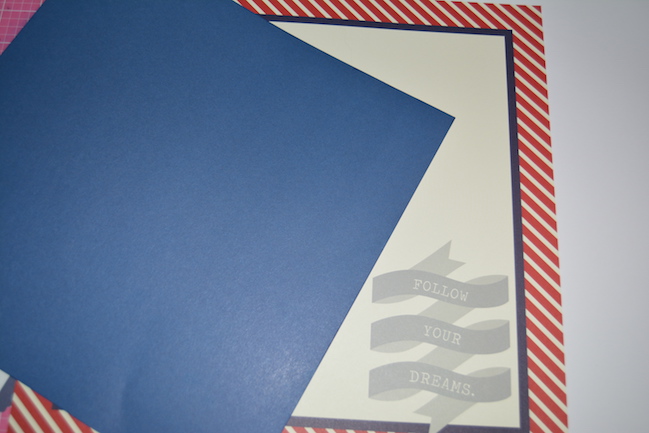 The background paper is one that has a pre-printed design on it. These are difficult for me to use so I wanted to show one way that I use them – cover up the parts that you don't want!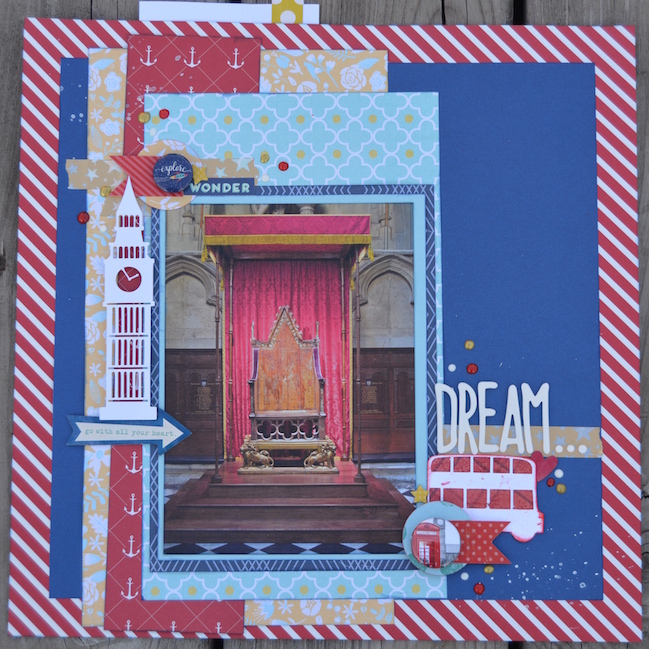 Simple, but it makes you look at those papers hanging around in your stash in a different way.
- Jessica
You have a week to complete the challenge and share a link – but of course you're welcome to set your own time schedule. Whatever keeps you happy and creative!
Today's Guest Artist: Jessica Brown loves travel, history, and scrapbooking. You can find more from Jessica on Instagram, YouTube, and her blog.

Read more about: scrapbooking-challenges
07 November 2016

Next post: Using diagonal lines in scrapbook page design
Previous post: Scrapbooking Autumn