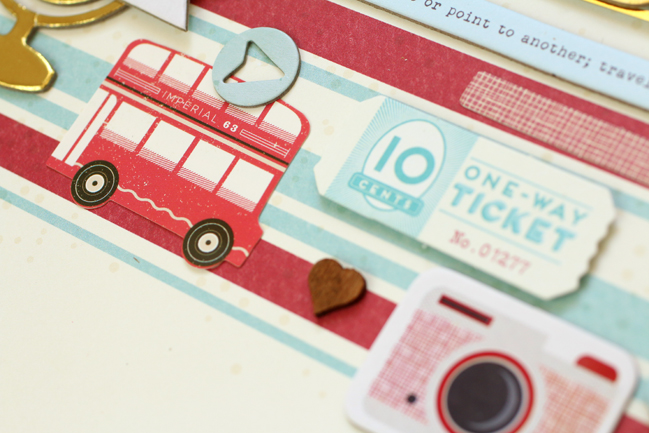 With our big red challenge in full swing, it seems apt to have a bit of a London-scrapping week! I'm delighted to share this page and process video from contributing designer Meghann Andrew, who just might make you fall in love with those bold and graphic patterned papers in your scrapbooking stash.
Movement is a powerful tool in visual design. It directs your eye through a piece, and points you to the takeaway, or what is most important. By tapping into this technique, you can create visually stunning designs on your layouts, that still get your stories told!
When I sat down to create this layout about a long ago day trip to London, in which I introduced my parents to the amazing city, I was immediately drawn to the bold diagonal lines in the Ranger patterned paper from the Starshine collection. By placing my column of 3" x 3" photos in its center, I created a heavy diagonal line that led directly to my photos.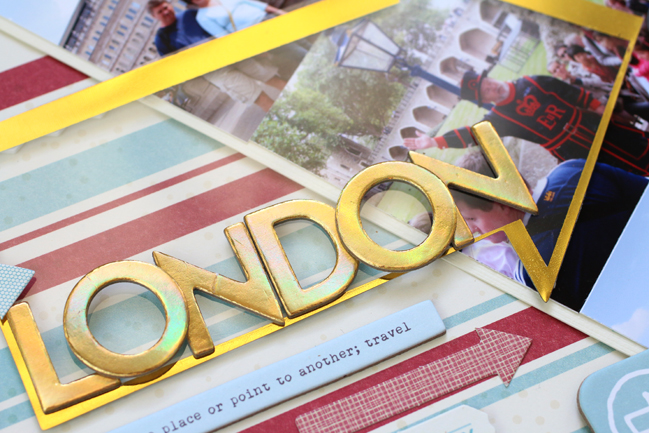 Diagonal lines create a dramatic visual effect, and to make my design even more bold, I decided to colorblock embellishments along the red and teal stripes leading to my photos. These elements, which include quite a few arrows, create even more movement along the page.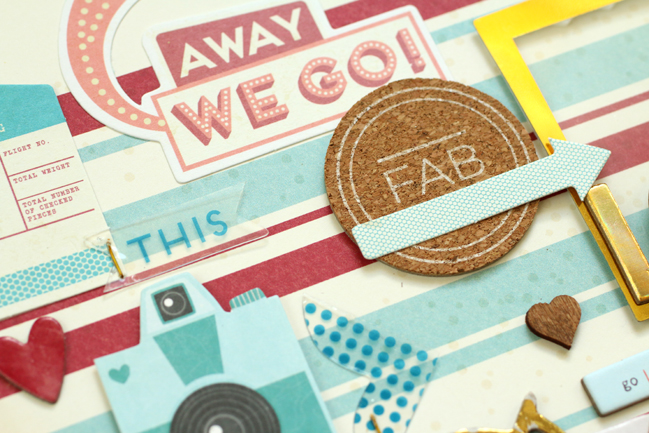 To bridge the gap between all of these embellishments and my photos, I decided to use a large transparent arrow. Not only did it house my title, London, but it also pointed directly through my photo column to my journaling tag, the stopping place when looking at this layout.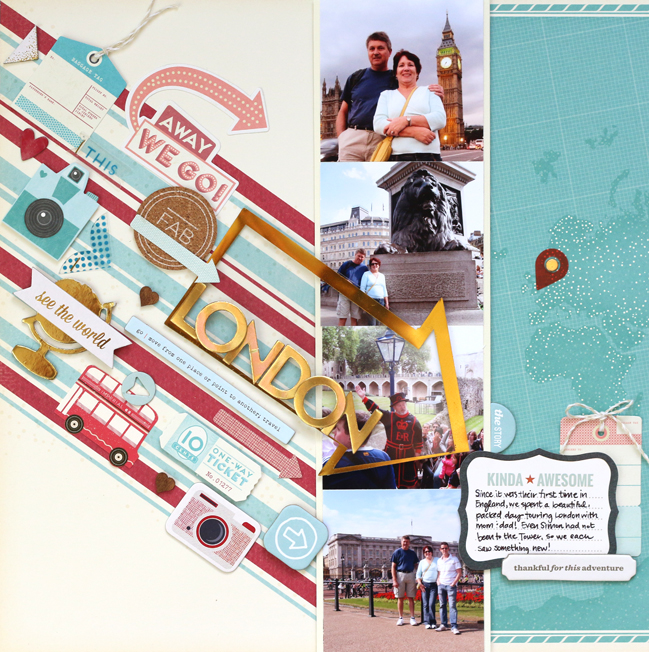 To lead you through my design process while creating this layout, I've created a video! Please feel free to ask any questions or leave any comments about movement on your projects, and don't be afraid to use bold lines and embellishment to create movement on your next layout.
Have a great weekend!

Read more about:
11 November 2016

Next post: Christmas in a Box and Christmas stamps for 2016
Previous post: Weekly Challenge :: Go Big with Red!