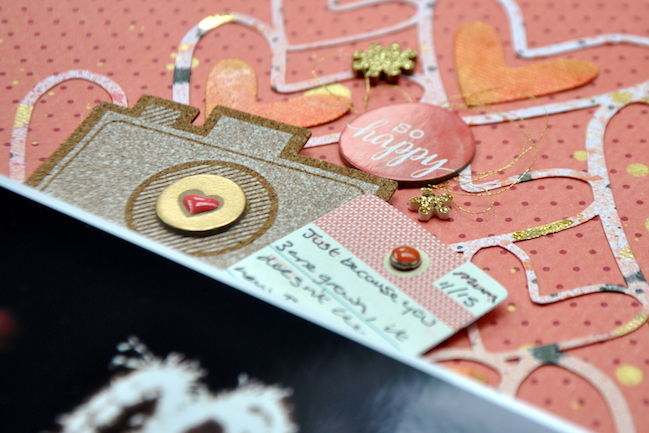 Everything's going a bit late night here at the moment, between Glitter Girl's dark photo adventure and this project from contributing designer Sheena Rowlands. But all this weekend, there's actually an absolute stack of inspiration coming your way right here. It's an online crop weekend! That all kicks off tomorrow morning, so you can stop by and see more. Now thanks to Sheena, I have a new app to go download, so I'll leave her to tell you all about it, and I'll see you again tomorrow!
Over the last few years I've noticed that I tend to use my phone rather than my DSLR for catching the majority of the images of my family. This is probably due to a little laziness on my part but my phone is so handy and compact that its always with me.
Here in England it is summer time, even if the weather doesn't always agree! As a family we always spend more time outside way into the evening relaxing, enjoying the warmth. Usually I don't take many photos when it's going dark as the flash can make them look unnatural. If I wanted to get a night lit photo of a static image, then I would rest my phone on a wall or other object to keep it still to get a good photo but if I wanted a photo of moving light I had previously got out the tripod and 'big' camera and had to set up a shot.
As my children will tell me there are apps for everything these days, so I set about trying to find a free one to help me take better photos at night and specifically alter the shutter speed to capture light. I found this and thought I would test it out.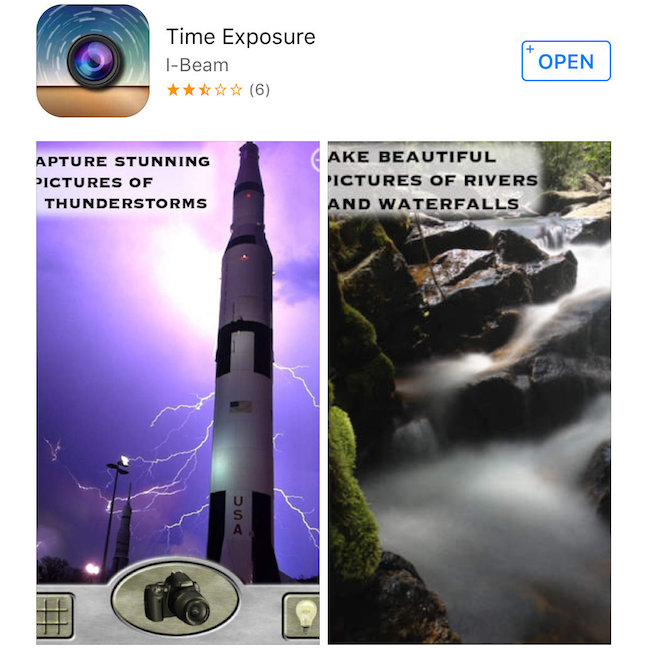 I have to say we have had some fun playing with this app. In its setting you can alter the shutter time from a 1/8 of a second to hours to create an unique image. All these photos were taken whilst I was just holding my phone so no tripod or other methods to keep the phone still, making this ideal for spontaneous fun. They may not be technically perfect but to be honest that doesn't really bother me.
The HI photo was taken using phone torches as the light source.
The wheel was a ride at a local Fun Fair.
The light trails are car headlights taken from a bridge.
These experiments gave me an idea of a photo I wanted to create using sparklers, with a little help from my friends.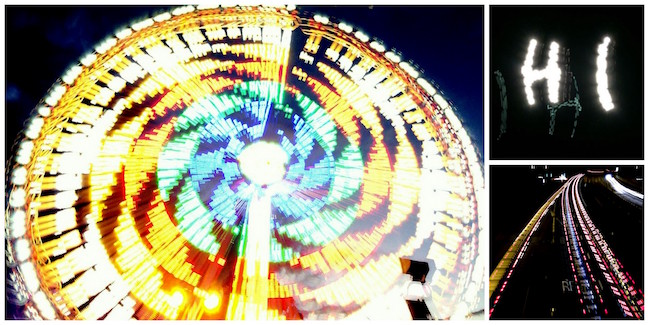 Night time photos needn't be scrapped with dark colours, for my page I chose the warm glow of the light as my starting point for gathering supplies. Having dark photos on lighter backgrounds really makes them pop.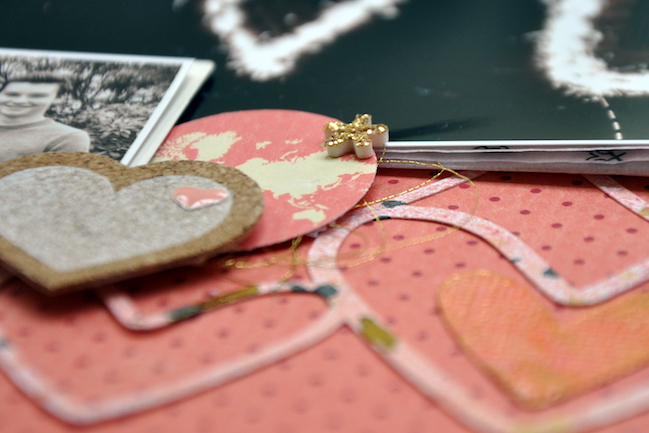 I used the heart background cut file from Just Nick as the basis of my page and splattered it with lots of warm peach and gold tones plus some splashes of black.
I used the light photo we created as the title for my page. I'm glad you can't see our faces behind the sparklers as we were concentrating hard on creating our letters! Do bear in mind if you try this technique some letters will need to be written backwards to get them right on camera. We did a dummy run with phone torches before we lit the sparklers.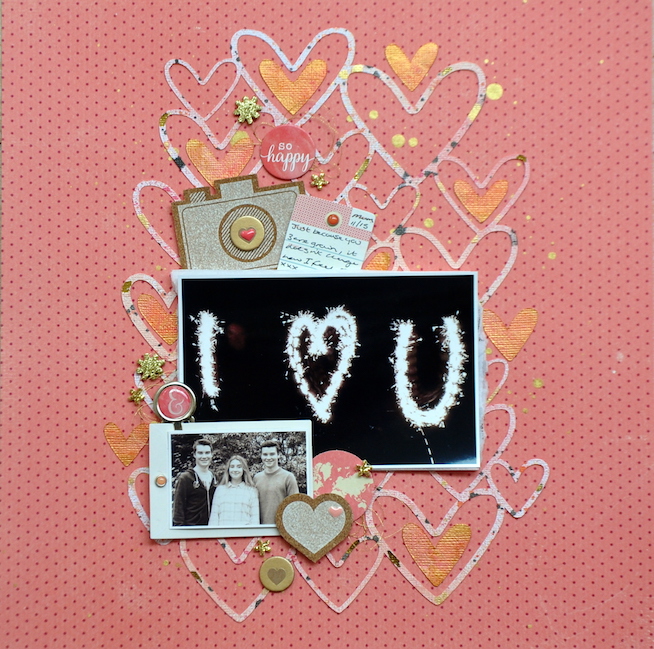 I've used supplies from all Shimelle's ranges here to help document my love for my children on this page. I'd love to see layouts featuring your night time photos and and any tips or tricks you have for getting great night time shots.

Read more about:
29 July 2016

Next post: A Scrapbooking Inspiration Weekend starts here! Sketches with Kirsty Smith
Previous post: Scrapbooking with the Silhouette (Plus a Free Set of Cut Files!)