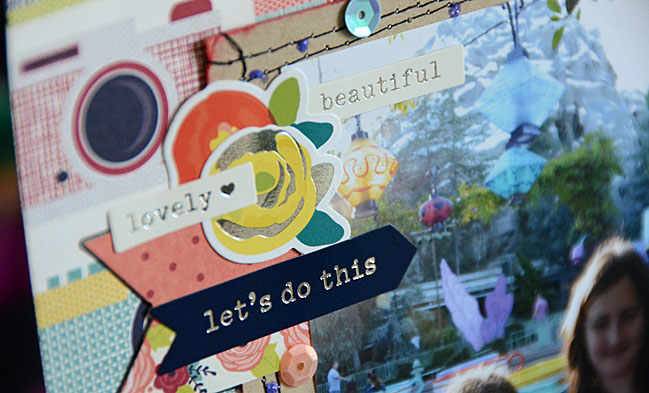 Ready for the weekend? I'm so happy contributing designer May Flaum is here to share a little Disney scrapping love. I hope you enjoy her page tutorial, and I promise you can actually follow it with non-Disney photos too, but maybe don't tell May. Put your Mickey ears on for May. It's something I have learned.
If there's one thing I adore, it's scrapbooking Disney vacations! May Flaum here, and I'm going to share my go-to recipe for theme park and vacation scrapbooking today. The great thing about this is that no sketch is required! It works best with a bold patterned paper partnered with a neutral cardstock – and from there you can add any embellishments you like.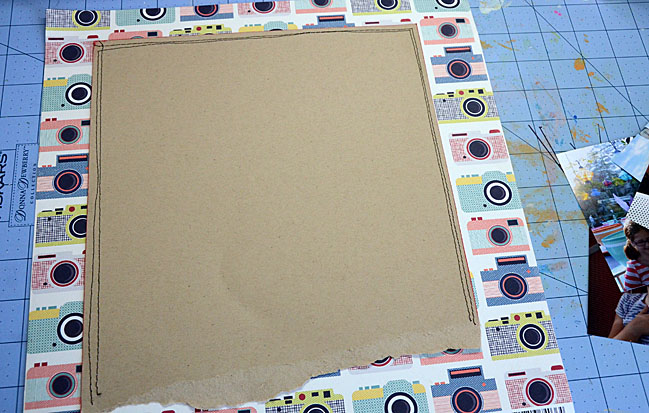 First step – a square or rectangle of cardstock will be your base. I used 9 × 10 kraft cardstock, and tore the bottom as well as stitching the edges for contrast. After adhering to this lovely camera patterned paper I am ready to rock with photos!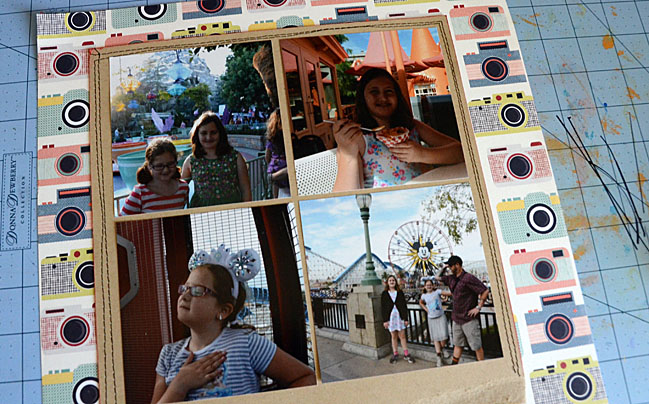 You could alter the size of your cardstock mat to any size photos that you have or want to use – I went with four 4×4 pictures. This will be a title page for my Disneyland trip, so I knew the journaling would be light. If I had more of a story I would cut down the number of photos used or use smaller photos.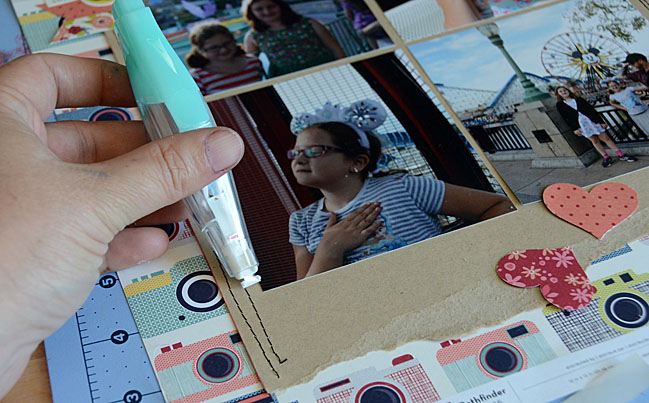 This is my favorite part of this design: Photos + paper and we're ready to decorate! Choose a few strategic spots to cluster some stickers, and use some of the fabulous rub-ons from Shimelle's line of course!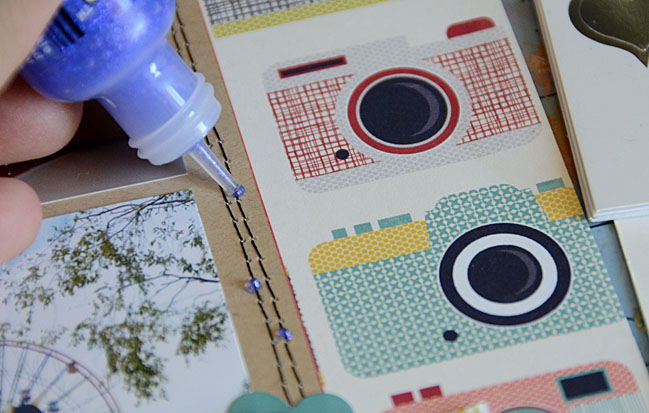 To add some dimension add in some sequins, buttons, beads, or glitter glue. For a little more layering add in a few stickers or strips of patterned paper as I did on my layout.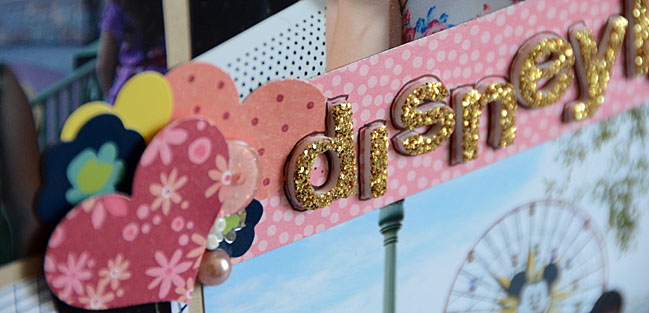 Often the photos for theme park pages are so busy, I just love this very simple design and set-up that doesn't compete with the pictures but still allows me to cluster a few embellishments and have some creative fun.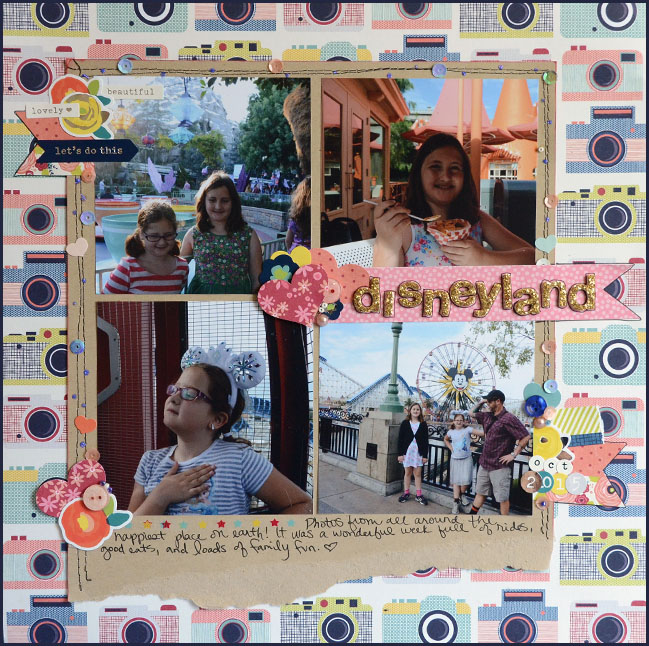 I suggest utilizing background/ok to cover space on your photos to cluster and add some embellishments over since this page is so photo heavy. I also recommend using up some stickers (layering is your friend!) and details in just a few spots.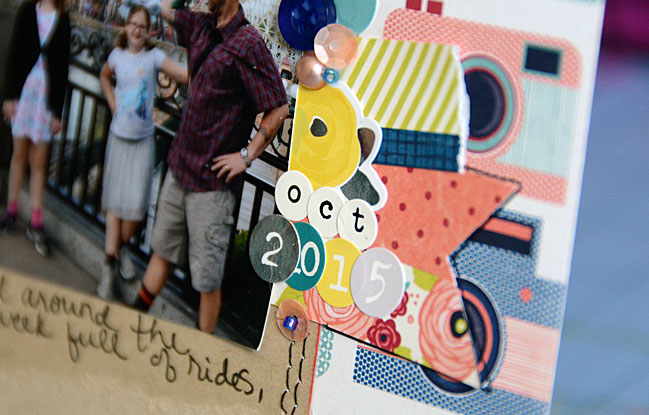 This layout was so much fun to make, and I hope you've enjoyed sharing in my process today.

Read more about:
15 July 2016

Next post: A New Online Scrapbooking Class: The 20 Project
Previous post: Weekly Challenge :: Cut your scrapbook embellishments by hand