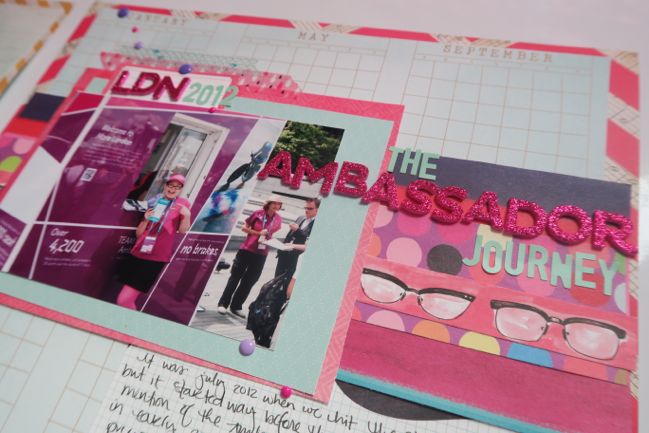 Sometimes I love a project that focuses on one specific story for several weeks. And other times I feel like my list of things I want to do is so long and unconnected, I might as well be chopping it up and putting it in a hat. I've often thought about that in my head, but this is really the first time I decided I would really and truly make it work in a literal sense. It's called The 20 Project.
20 items on my scrapping to-do list.
20 new scrapbook pages.
20 videos, each 20 minutes long.
And you're welcome to join me for the full adventure – it's $20.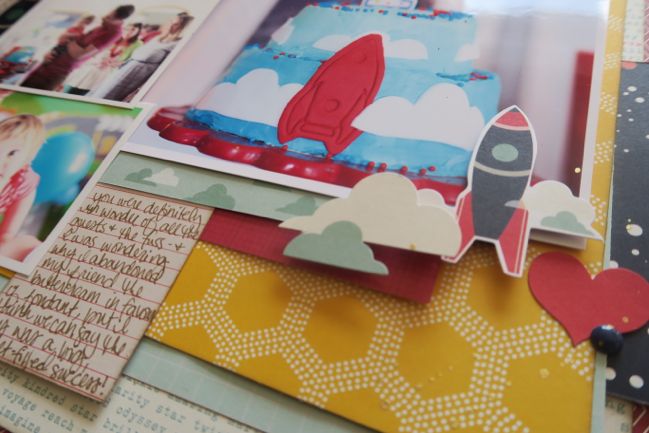 When I chopped up my to-do list to go into the hat, it included things like
…using a kit I purchased but have let sit on my shelf ever since it arrived.
…whittling down a day of 100+ photos to a feasible number that still tells the story in full.
…sorting out an overflow of paper scraps into quick and easy page kits.
…stamping enough to get past my 'I maybe bought too many stamps' guilt.
…becoming happier about using portrait and landscape shots on the same page.
…scrapping with a colour wheel to get more interesting combinations from my stash.
…making a dent in my collection of Project Life cards.
…switching up my title techniques to have a bit more variety without completely changing my style.
…and twelve other everyday scrapbooking dilemmas that sometimes leave us all stumped at our desk when we wish we were actually sticking bits of pretty paper to other bits of pretty paper.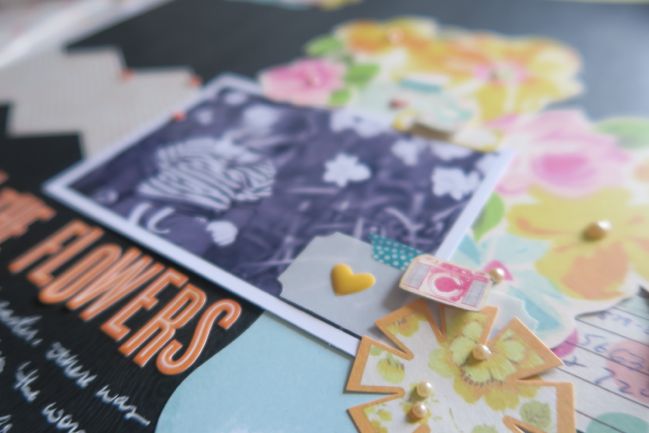 This class is primarily video based, but each video is accompanied by a short PDF with photos of the finished layout and a few brief notes, so it's easy to remember the key elements covered without having to watch the full twenty minutes again.
The pages created cover a variety of topics, including baby and toddler photos but also travel (both people and scenery), home and neighbourhood (cooking, collections, parks and gardens), wedding, hobbies, and everyday life documentation. Some pages include supplies from my own collections with American Crafts, while others do not and use a range of brands across the scrapbooking and stamping industries. You do not need to use the same supplies to follow along with the challenges and techniques. Most of the pages are single-page 12×12 in format, but there are a few double pages either as two 12×12s or as one 12×12 and one pocket page.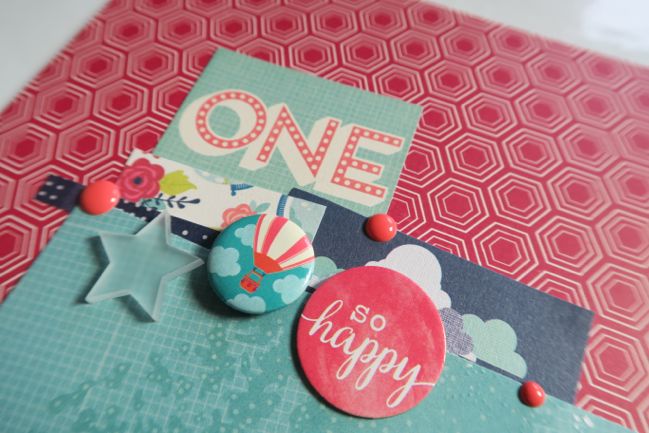 The photos shown here are indicative of my scrapping style but are not the twenty pages created for The 20 Project. I'm excited to share all-new material with you in class!
The 20 Project starts on Wednesday, 3 August 2016. You may join at any time, including after the class has finished, but signing up before the third will give you the full live experience of receiving class materials by email and joining in the conversations on the private classroom forum as we go through the twenty days of materials. The final video will be sent on Friday, 26 August. (There are no videos on Sundays or the first Saturday.)
You can sign up now and pay by credit or debit card or from your Paypal balance (you do not need a Paypal account to join in). It's $20 in US Dollars, and xe lets you see that amount in your currency if you need to check. You'll receive a welcome message within 24 hours, and if you don't, please do not hesitate to email me. If the email address on your Paypal account is not the one you want to use for receiving class materials, please let me know either by email or leaving a 'note to seller' when you check out.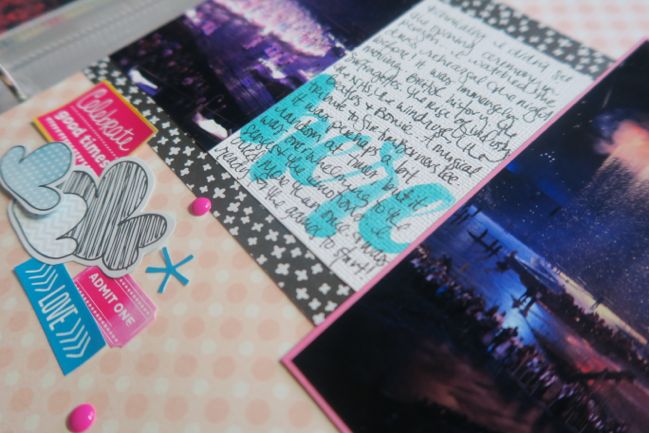 Any other questions, just let me know! And look forward to a short video on YouTube this week that shares the style of this project. I'd love for you to join me in making August crafty and productive!

Read more about: classes
18 July 2016

Next post: Weekly Challenge :: Take Inspiration from Planners
Previous post: Disney Scrapbooking Ideas