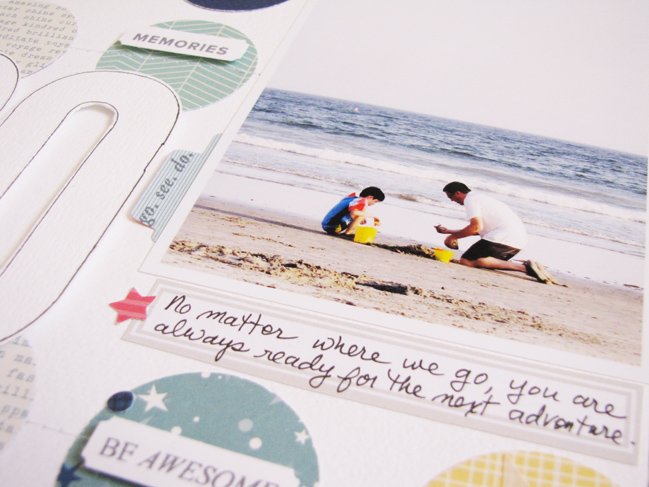 Four collections in brings us to last year's CHA show and the release of Starshine. Every collection is fun to develop but this one was extra special. It took all my childhood dreams and styles and mixed them with my current perspective. I loved that there was just the teensiest touch of Lisa Frank inspiration from my junior high days of pen pals and sticker books nestled below layers of other things that became more important as I grew up. In the original pitch for this collection, I told the team I wanted to turn 2001: A Space Odyssey into a paper collection. It turned out to be a more outlandish request than the mix of coffee cups and rocket ships, but when we broke it down, it started to click. There's a red hexagon b-side pattern inspired by all the white bars on the space craft. There's a colour blocked pattern that turned out to be super useful for layering (because you could have all the colours and a variety of patterns all on one sheet you could easily cut into small pieces) that was actually inspired by the lunch trays in the film. I will stop or else I will tell you the layers of backstory to every single piece in this collection and that might just get a little much. Suffice to say, the girl who spent her summers learning about space travel was ridiculously happy to create a paper line that embraced those stargazing dreams.
We're going to spend two days talking Starshine in this CHA countdown, and today I'm so happy to share with you a project from guest artist Wendy Goodman. She's done something that always makes me giddy: a layout without pre made embellishments – just paper. Paper, and in this case, a stamp. I'm not the only one who needs to get a bit more use from her roller stamps, right? That's what I thought.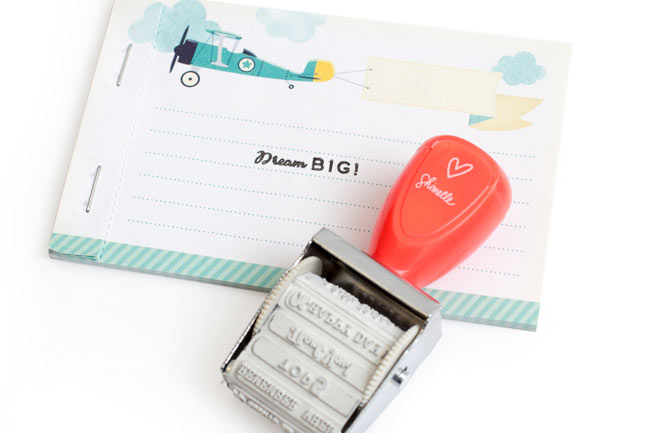 I loved the challenge of using only paper on my layout. The Starshine collection was perfect for a page about a moment at the beach I want to remember. I brought out my favorite punches and went to town punching out colorful patterned paper circles and arranging them in a grid. All of the circles were stitched down and I snuck in some vellum stars. Other punches I used included the label, tab, star, butterfly and even tiny circle punches to create faux 'enamel' dots. I cut a globe and camera from the papers. The globe happened to be exactly the right size to match the other circles.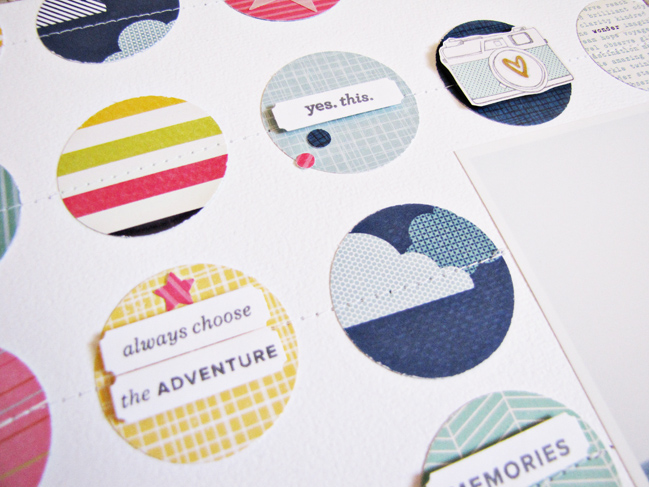 I used my favorite phrase stamps on the labels. I arranged my paper embellishments equally around the page for balance. I even cut my title out after tracing the letters onto cardstock. I love that even though I only used paper, this page still rings true to my style of using a white background, grid design, and the primary focus is on the photo and story of this adventure at the beach.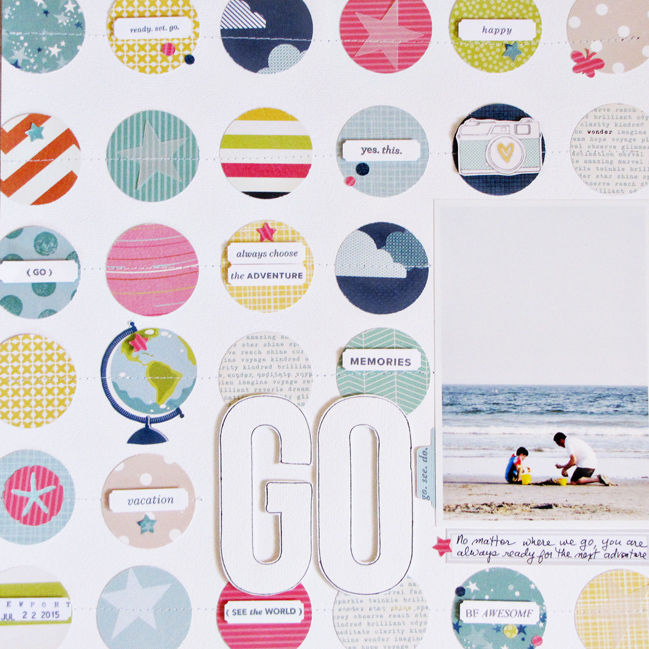 I love how there is so much detail in Wendy's page without needing to spend a fortune on embellishments or feel like her page is filled with things assembled by others, which creates a never ending mental battle for me when crafting. I love all the pretty embellishments in packages! Must buy more! But then I also like it when I spend less on stuff and make more by hand, even if it's just cutting things out from plenty of different patterned papers. So which side wins? It changes by the day.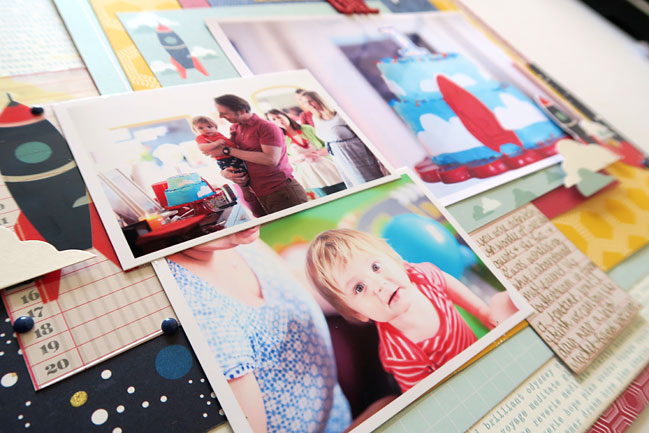 There's basically a little bit of every collection in this layout! I love the rocket motifs from True Stories with the papers from Starshine.
And both these videos feature lots of Starshine to create the pages, along with things like vellum and Distress Inks. We'll take a look at some more Starshine fun tomorrow, but please don't hesitate to leave a link to any Starshine projects of your own in the comments below!
Today's Guest Artist: Wendy Goodman loves big cups of coffee, travel adventures, and superheroes. You can find more from Wendy on Instagram and her blog

Read more about: american-crafts
16 January 2017

Next post: Counting Down to CHA 2017: Handmade Cards with Starshine and Go Now Go
Previous post: Counting Down to CHA 2017: A bit of Christmas Magic