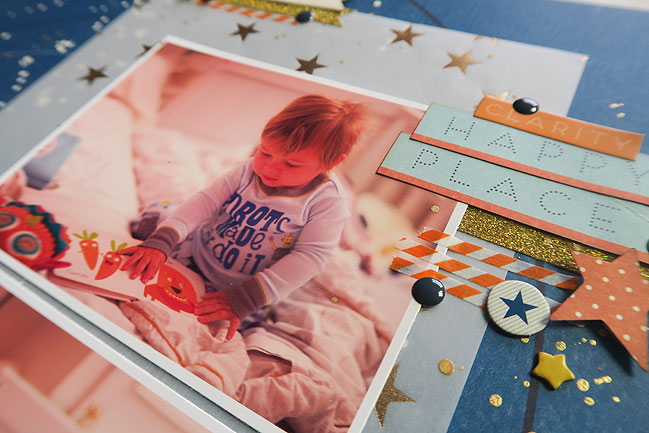 Way back at the very beginning of Glitter Girl's adventures – adventure four, in fact – she went on a layering mission, and then the layers rarely stopped on her pages! This week's adventure takes her right back to that idea: if layers are something you love on other scrapbook pages but you're not loving how they come out on your own desk, what simple steps could you remember to help it all work?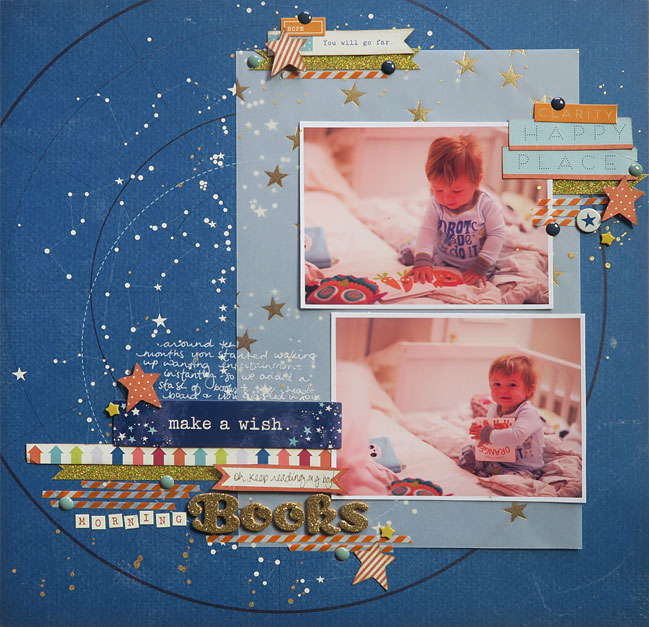 In this case, it's layers in the embellishments of the page, and those steps include allocating space with horizontal grounding lines, adding texture with ink or mist, and working through different textures, like paper, stickers, and enamel dots. Add in a limited colour palette and slight angles, and the layers work with a variety of supplies for a new look from the same technique on each page.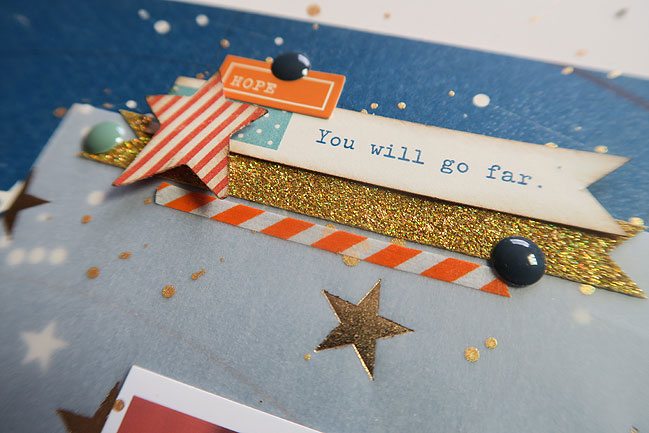 If you're this far and you've watched this video, you might be wondering what this new class talk is all about. It's been a while since I developed a new extended class, but I'm happy to say that is exactly what's on the way. This class will start Monday the 2nd of May, and includes videos, PDFs, and regular emails over the course of the month, concluding on the 31st of May. I'll be sharing the full class details here next Monday, but I try to offer an early bird discount on most of my classes and I'm happy to share that with you today. This course is a natural follow-on from Cover to Cover, but it is not a requirement to take that course in order to participate or enjoy the things we'll cover. Looking at three specific albums, we'll bridge the gap between the smaller things like supply choices, embellishment placement, and page design up to the big things like selecting the photos when you take thousands, how to make the album feel like it goes together without getting too repetitive, and writing your story as you create each page. The full price will be $30 USD or £20 GBP, but from now until next Monday, you can sign up for $24 USD (that's about £17 GBP, and the currency will convert automatically, so no need to worry). At this point, you'll receive a payment receipt email, then you'll get another email on Monday to welcome you to the class forum, though the class does not begin until the 2nd of May. And at any time, you can contact Nikki or me, if you have a question or need further help. Thanks so much for your interest in the new class, and I look forward to showing you the full outline on Monday!
Sorry this early bird offer has now expired.

Read more about: adventures-of-glitter-girl
06 April 2016

Next post: Finding stories to scrapbook the baby days
Previous post: On Sharing Passions